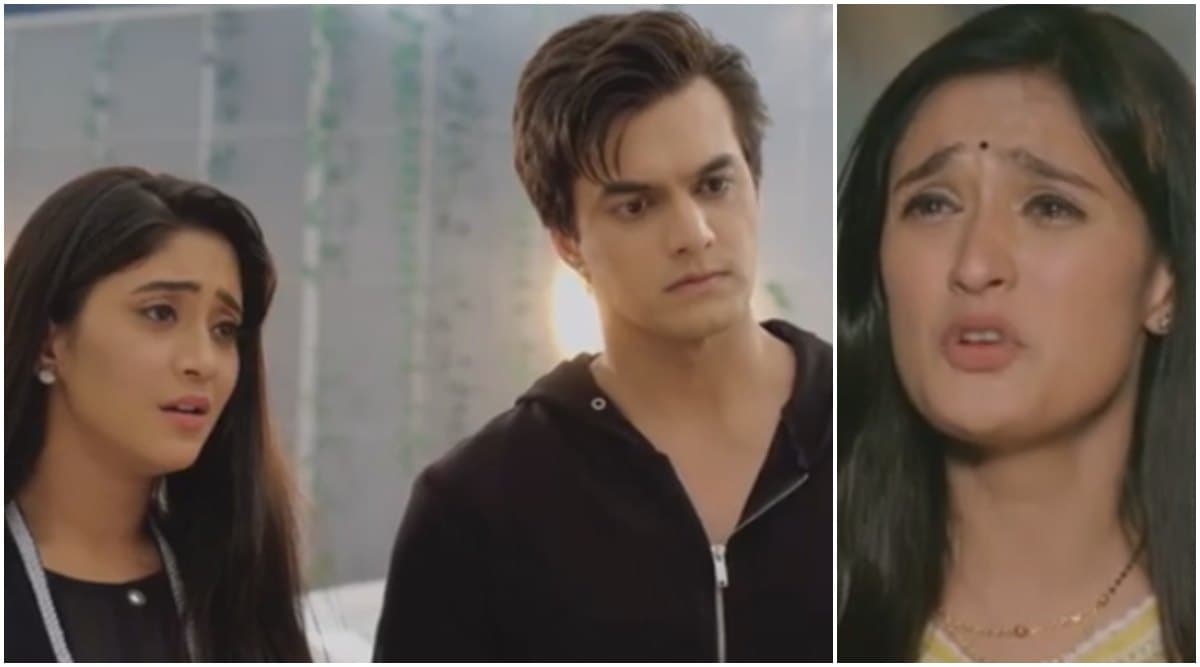 In yesterday's episode of Yeh Rishta Kya Kehlata Hai, Kartik thanks Vedika with a kind gesture for her selfless act. At dawn, Vedika gets a shock after catching Kartik sneaking out of the house with his luggage. In tonight's episode, we see Naira (Shivangi Joshi) tells that Vedika had a deal that she will give her kidney and in return, she had told Kartik (Mohsin Khan) to leave Naira. Kartik shows the sonography report of Vedika in which both her kidneys are present. Naira shows Umesh Gupta's statement in which he has written that he has given his kidney to Naira. Naira tells everyone that she was given Umesh's kidney and not Vedika's and that Pallavi and Vedika had given money to Umesh to keep his mouth shut. Yeh Rishta Kya Kehlata Hai January 15, 2020 Written Update Full Episode: After Thanking Vedika, Kartik Is Seen Sneaking out of Their House With His Luggage.
Naira tells Vedika that Naksh had found out about all this. Kartik tells Vedika that the truth cannot be hidden for long. Naira tells she and Kartik both found out about Vedika's truth. Vedika gets furious and tells Kartik that he cannot go with Naira as she is still his wife. Kartik tells her he had taken her sign on the divorce papers by telling her that it is the company papers. Vedika gets emotional and cries. Naira and Kartik confront Vedika and tell her that she has done so wrong, but they know that she never harmed anyone. Suhasini and the families tell Vedika that she is a good girl but the circumstances have made her do the things that she did. Vedika gets ashamed of her deeds and tells them to punish her for her sins as she cannot live with this guilt all her life. Vedika apologizes to all for her behaviour. Suhasini tells Vedika that she should leave them and go and start her new life. Suhasini tells Vedika that she should forget them all and start afresh. Naira tells Vedika that whenever she needs anything she should just call them. Vedika wishes a happy life for Kartik and Naira and leaves. Pankhuri Awasthy On Exiting Yeh Rishta Kya Kehlata Hai: My Track Slipped In The End And I Stopped Relating To My Character.
The next morning, Kairav is happy as Kartik and Naira are going to get married. Naira gets ready for her wedding. Suhasini goes to the temple with Suwarna and Surekha to arrange for the wedding as she has planned Kartik and Naira's marriage in a temple. Kartik also gets ready for his wedding. Surekha is happy as her Luv and Kush are coming home after so long. Naksh is tensed and prays that no hurdles should come this time in the marriage.
In the precap, everyone is waiting at the temple for Kartik to come. Kairav is happy when he sees Kartik getting out of his car.