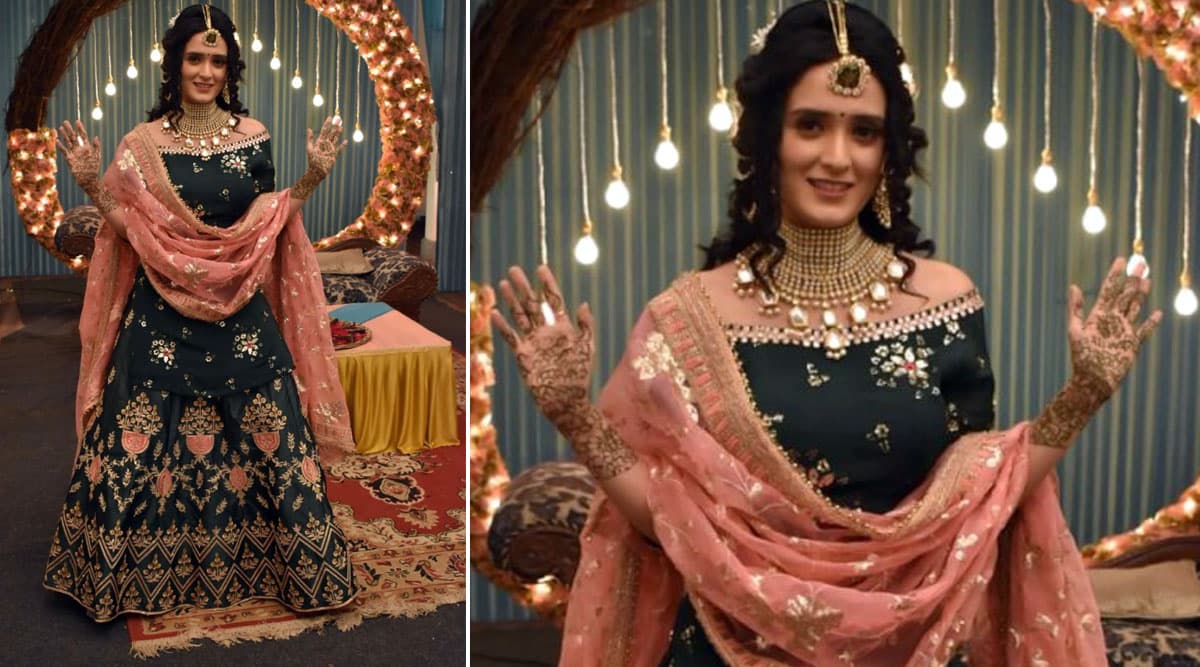 Actress Pankhuri Awasthy was the latest addition to Star Plus' Yeh Rishta Kya Kehlata Hai after its last leap of 5 years. The actress entered the show as the parallel lead and what was initially supposed to be a positive character, turned negative towards its end. Justifying the move, Pankhuri, in a conversation with Bombay Times, revealed, "YRKKH was offered to me around the same time when I was auditioning for a film. Initially, my track was scheduled for three months and I took it up, as it would have been completed by the time I had to shoot for the film. However, my role was extended owing to the ratings." Yeh Rishta Kya Kehlata Hai: Kartik-Naira Fans Shame Pankhuri Awasthy For Sharing a Snap From KaiRa's Bedroom, Want Vedika Out of Serial! (View Tweets).
She continued, "My track was shaping up well. However, it slipped towards the end and I just couldn't relate to it. Besides, the ratings after my re-entry (after the break when she was shooting for the film) didn't match up. Though the character had an edge, it became redundant. Since it made no sense to leave the show abruptly, I continued doing it."
Check Out Pankhuri's Farewell Post Below:
When questioned if she was comfortable with playing the negative aspect of Vedika, Pankhuri quipped, "I was apprehensive initially, but Vedika's actions were triggered by her emotions. Also, I was told that the character would be justified on the show. I don't mind playing a negative character if the story revolves around her and her actions are justified." Yeh Rishta Kya Kehlata Hai January 14, 2020 Written Update Full Episode: Naira Gets a Nightmare about Vedika's Suicide, while Kartik's Angry Outburst Shocks Everyone.
The actress also made a big reveal - that she and husband Gautam Rode are all set to go the parenthood way. Revealing that she is ready for motherhood, Pankhuri revealed to the daily, "Gautam and I had decided that we would start a family after two years of marriage, which we will be completing soon. I am prepared for motherhood now. I am not overambitious, and I want my professional and personal life to coexist peacefully."