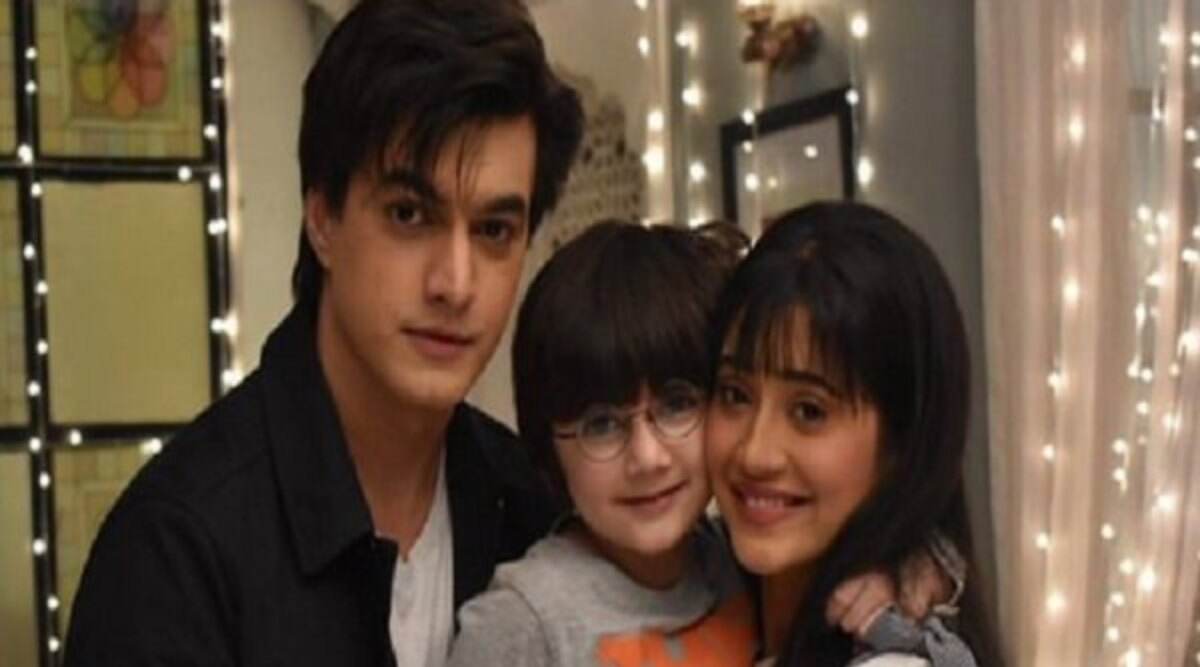 In yesterday's episode of Yeh Rishta Kya Kehlata Hai, we saw Kartik feeling guilty about his actions while Naira makes a surprising revelation. Later, Kartik gets emotional after misunderstanding the situation. Tonight's episode starts with Kartik (Mohsin Khan) getting happy on knowing that he and Kairav share the same birthday date. Naira (Shivangi Joshi) says they should celebrate this year's birthday in a special way as this time Kairav will celebrate it with Kartik. On the other hand, Kairav is very angry and goes and hides inside the wardrobe. Kairav is tensed as to why Kartik fights with Naira always. Meanwhile, Naira tells that when they tell Kairav that Kartik's birthday comes on the same day he will be overjoyed. Kartik says he will plan a special birthday party for Kairav. Just then Naksh comes and says Kairav is missing and he is not able to find him. Yeh Rishta Kya Kehlata Hai October 21, 2019 Written Update Full Episode: Kartik Feels Guilty About His Actions After Hearing Naira's Confession
Meanwhile, Kairav tries to open the door but it gets locked. He bangs on the door and cries for help, but to no avail. Everyone searches around the house and near the garden. Naira tells that they should see inside the house and goes with Kartik to search for Kairav. Naira comes into her room and calls out to Kairav, suddenly she sees Kairav's shoelace hanging outside the wardrobe. Naira goes and opens the wardrobe and sees Kairav inside. Kartik picks him up and brings him out.
Later, Naksh tells Kartik that Kairav is upset because of him. Naksh says Kairav might have come to know about fights that are taking place between Naira and Kartik and with so many lawyers coming home, he somehow might have known about their fights and maybe because of that, he is tensed. Naksh tells Kartik that he gave so much pain to Naira and that everything happened because of him only. Naksh asks Kartik to leave and he will call him when Kairav gets up, Kartik leaves with a heavy heart. Yeh Rishta Kya Kehlata Hai's Shivangi Joshi Stuns in Her Latest Photoshoot and Fans Can't Stop Gushing Over Her (View Pics)
Naira asks Kairav why did he hide inside the wardrobe and tells him that he did the wrong thing. Kairav apologises for his behaviour and says it happened by mistake. Kairav asks why is she looking sad and asks if there is any reason, Naira says she is happy and nothing has happened and leaves.
On the other hand, Devyani berates Naksh for his behaviour and tells him he was wrong in talking the way he did with Kartik. Kaveri tells Naksh to call the Goenkas for dinner and sort out the problems once and for all. Just then Vedika comes there. Meanwhile, Kartik is disturbed after hearing all that Naksh said to him about being the one who is responsible for everything. Naira calls him and says not to worry and take tension and that he is not solely responsible for all the mess. She further states that she is also responsible for the problems in their life. Naira tells Kartik to plan the birthday and forget what happened. Later Kartik requests Naira that if possible she should not take Kairav too far from him.
In the next episode, Kairav tells Vansh that he does not want to go to Goa and asks his help.