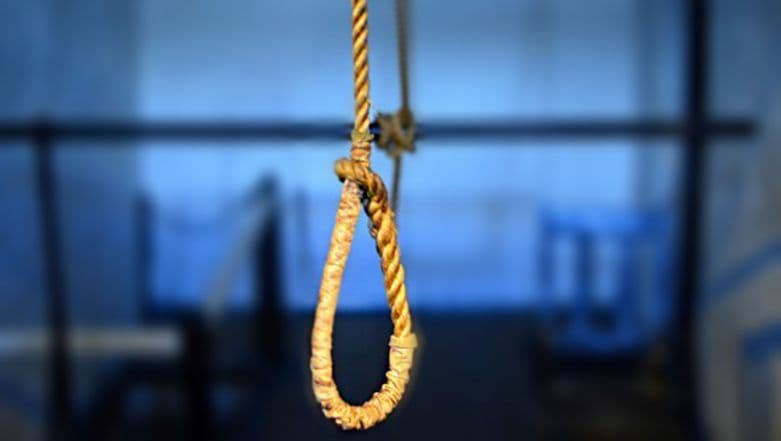 Hyderabad (Telangana) February 2:  A class 9 girl allegedly committed suicide after she was barred from appearing in an examination for not paying her school fees. The shocking incident occurred on Thursday evening in Hyderabad's Rachakonda. Reports state that Medchal-Malkajgiri District Education Officer (DEO), who conducted preliminary investigation, will submit report recommending cancellation of the school's recognition to the commissioner of School Education Department by evening.
Deputy Commissioner of Police (DCP), Malkajgiri, Uma Maheshwar said, "The 14-year-old student of Jyothi High School committed suicide by hanging herself in her residence. After returning from school, the girl complained that her class teacher did not allow her to give exam and insulted her for not paying fees," he added. Malkajgiri police have also recovered a suicide note which elaborated the same incident as the cause of her suicide. A case has been registered under section 306 of Indian Penal Code (IPC).
This incident adds to the growing cases of students and youth committing suicide in India. As per the latest statistics sent to the ministry of home affairs by all Indian states and union territories, as many as 26,476 students have  killed themselves due to various reasons in the last three years.
Another data reveals that one student commits suicide every hour in India (according to 2015 data-the latest available from the National Crime Records Bureau, NCRB). Yet, very little has been done to curb this spreading malaise in Indian youth.
Class 9th student suicide case: Medchal-Malkajgiri District Education Officer (DEO) conducted preliminary investigation, will submit report recommending cancellation of the school's recognition to the commissioner of School Education Department by evening #Hyderabad

— ANI (@ANI) February 2, 2018
Suicide among youth in India and especially among the students is becoming a major concern. A spate of reports about suicide from the past, establish a disturbing link between failure in exams and suicide. Students have also taken the extreme step after being insulted by teacher or as in this case, barred from giving the exam. What makes this case even worrying is the fact that the girl was not allowed to give the exam for not paying the fees; something that a class 9 student has no control over. India has laws like 'The Right to Education Act' but still students are deprived of basic education for a lack of financial ability or not able to pay fees on time.
As for the teachers, reports of violence and brutality has been common and growing. Is this job frustration or deep seated insecurity that teachers have?(Many teachers work on contract basis and it takes years before they are offered permanent position and scale pay). Whatever be the reasons, both teachers and students need counselling to avoid any untoward incident. On September 13, 2017, a fourth-year engineering student allegedly committed suicide by jumping into the Pichola Lake in Udaipur after stabbing the Director of his college.
In a similar incident, a 20-year-old BBA student committed suicide after he was caught cheating by the invigilation squad in 2015. His father has accused the college principal and the squad of abetment to murder. Kota, the de facto IIT coaching capital of India, was in news recently as several students who had come to get coaching for the highly competitive IIT JEE, allegedly committed suicide.
There are many such cases that can be mentioned. The very possibility of saying "plenty such cases" should be a cause of worry. The education system in India and the board of studies have to find a way to make studies more important than exam and learning a meaningful activity rather than a mere task. Jatin Malu, a BMM student from Mumbai says that "Why should a student's life and dream hang from a fan just because he missed the cutoff of his fathers's dream?", a powerful thought indeed. To stop suicides among students in India, the teachers(schools and colleges), the parents and the student all need to come together and find a solution. But for that students need to be given a chance to talk and share. Is our education system ready to listen to the students, let alone counsel them?