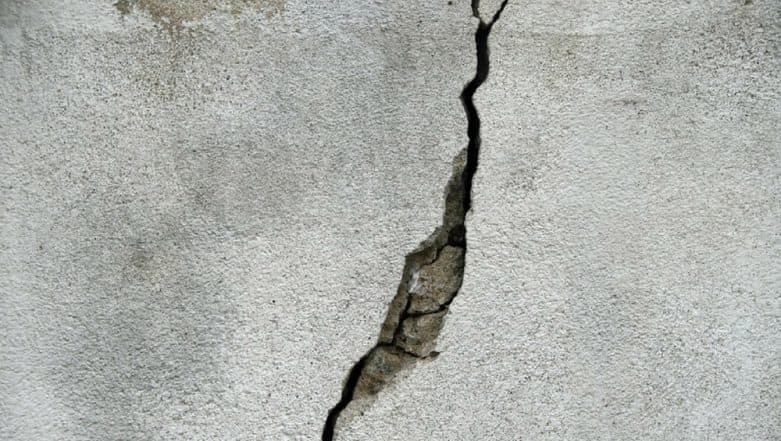 Mumbai, August 29: On Tuesday night, there was a huge panic as cracks started appearing in one of the residential buildings in Mira Road. According to a Free Press Journal report, more than 72 families living in Kashimira complex were asked to evacuate after huge gaps were noticed on the base columns of the buildings. The building is only 16-year-old comprises of ground plus three storey structures. The building didn't fare in the list of dangerous structures published by the Mira Bhayandar Municipal Corporation (MBMC), as per officials.
The residents have blamed the ongoing construction activities taking place behind their building as the reason for the damage. municipal commissioner Balaji Khatgaokar, as quoted in the report, has said that strict action will be taken against those who are responsible for the damage. However, the priority now is to provide alternate accommodation to them. Mumbai's Kurla and SoBo Top the List of Areas With Most Dangerous Buildings; BMC Struggles to Evacuate and Rehabilitate Residents
Last month, amid incessant rains, a portion of a residential building collapsed on Sunday in Kurla area. Fire brigade and the police officials were present at the spot after the collapse. No injuries were reported according to initial reports.