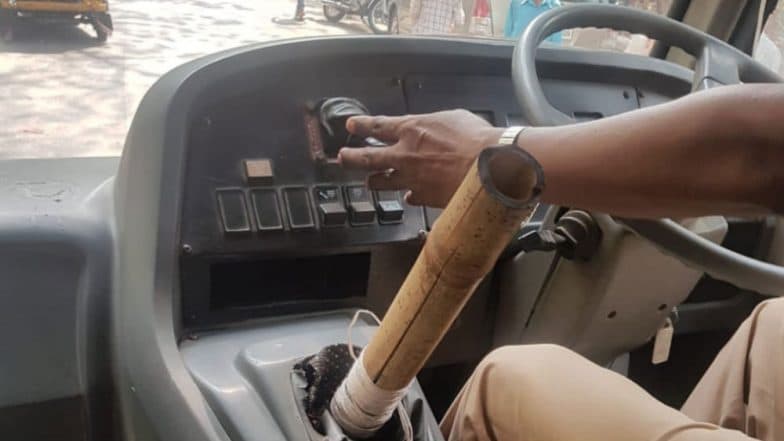 Mumbai, February 7: A school bus in Mumbai rammed into a BMW car on Tuesday. However, the police was in for major shock when they entered the bus. They saw a bamboo stick in place of a gear lever.
The incident took place in Mumbai's Khar west area, and the driver has been identified as Raj Kumar.
The bus driver, after hitting the car, tried to escape. However, the car's driver chased him and got him to stop the bus. While arguing with Raj Kumar, the car driver noticed that a bamboo was used in the bus instead of the gear lever.
The car owner then called the police and the bus driver was immediately arrested. He was booked under section 279 and 336 of the Indian Penal Code (IPC).
When the police questioned him why was he using a bamboo in place of the gear lever, the driver said that he did not get the time to repair the broken gear and used the bamboo as a makeshift arrangement and was driving the bus in this condition for three days.
"A complete audit is also immediately being carried out of all the school buses.The school will once again conduct a thorough training of all transport contractor drivers and staff," said the school statement.