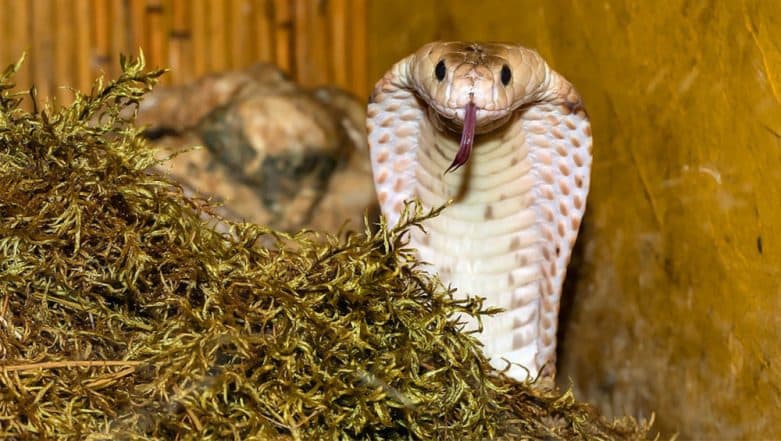 Raipur, June 27: In a shocking demise, a man in Kanker district of Chhattisgarh died of cobra bite during a live show. The deceased, identified as 37-year-old Suresh Mandal, was asked by the snake charmer to allow him to wrap the cobra around his neck. Agreeing to his request, Mandal decided to play along, only to find himself bitten by the reptile.
The incident was reported in Pan Khajur area of Kanker district on Wednesday. The snake charmer, identified as Beniram, asked the crowd not to panic claiming that he could removed the venom from Mandal's body by reciting special "mantras". Indian Snake Charmer's Show Goes Wrong; Python Strangles Him During Live Performance, Video Goes Viral
While locals allowed him to use "tantra" for removing the venom, they decided to rush Mandal to the hospital after his condition deteriorated. He was, however, declared dead by the doctors as the poison had spread throughout the body.
The infuriated mob thrashed the snake charmer following the incident and handed him over to the local police.
Beniram has been taken into custody and will be prosecuted under the relevant IPC sections, confirmed Sharad Dubey, Pankhanjur's station house officer (SHO).