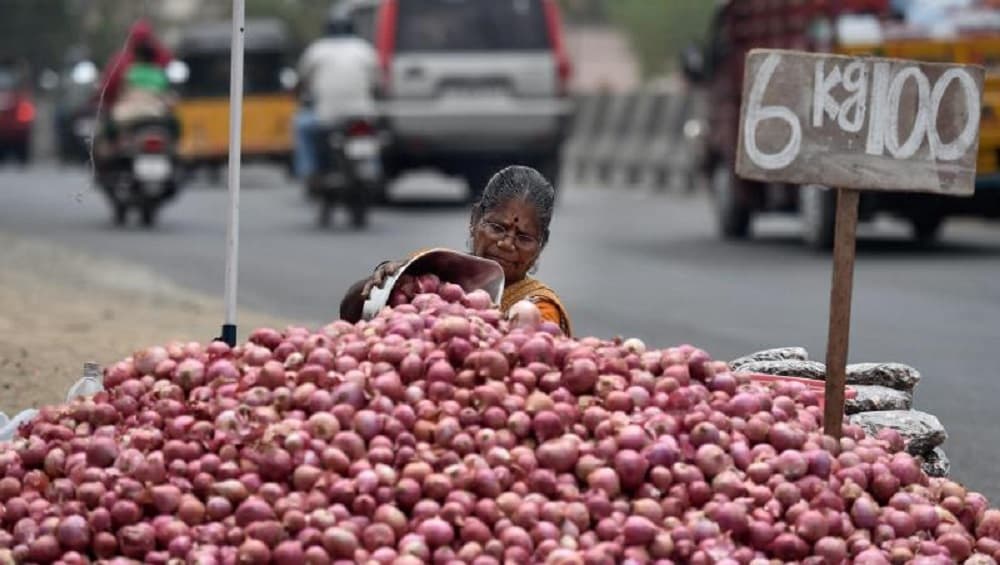 Pune, November 5: The prices of onions have shot up due to the unseasonal rains in the major onion belt of Maharashtra. Cyclone Maha has battered most parts of the state, particularly the onion belt comprising of Satara, Nashik, Jalgaon, Pune, Solapur and Ahmednagar. They are the major suppliers of onion in Pune and Mumbai. Buyers in Pune are paying as high as Rs 80 to Rs 90 per kg. Cyclone Maha Alert: Light to Moderate Rainfall at Few Places in Maharashtra & Gujarat, All Fishing Activities Suspended Till November 6.
According to a Times of India report, the prices have spurted to 57-60 per kg in the Agriculture Produce Market Committee on Monday, which was similar to the all-time high price of Rs 5,700 per quintal witnessed in 2015. At the Lasalgaon APMC, the onion prices shot up by Rs 650 on Monday, to reach Rs 5,551 per quintal.The report mentions that it is expected to touch an all-time new high in the next couple of days and may even touch even Rs 6,000 per quintal.
There is currently a 70 percent shortage of new onions in the market as the rains have damaged the new crop. The weather department has predicted light to moderate rainfall in most places in Maharashtra with isolated heavy falls likely over North Madhya Maharashtra and the Konkan region for November 7. Thane and Palghar are among the five districts in Maharashtra that have been put on yellow alert for Wednesday on account of the cyclonic storm Maha.