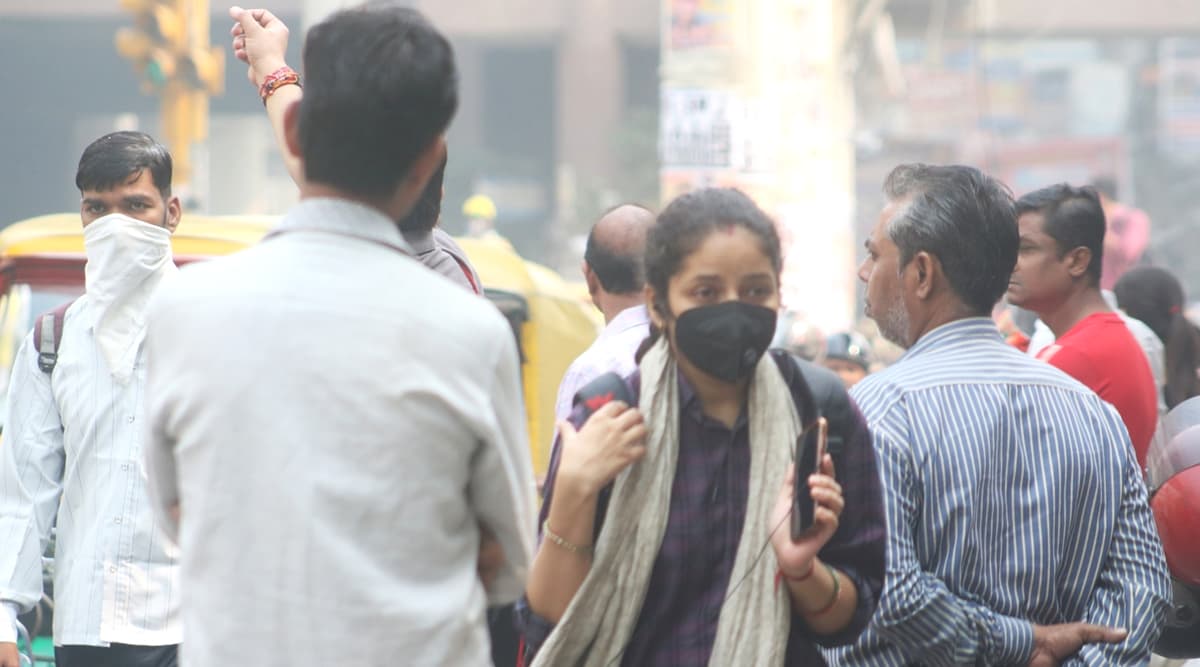 New Delhi, November 22: The air quality in parts of Delhi improved to 'moderate' category while in several areas, the air pollution levels inched towards the 'severe' zone. According to weather experts, the weather conditions are expected to worsen in the next 24 hours due to calm winds, drop in temperatures and high levels of humidity. However, residents in the national capital are likely to get some relief from the toxic weather on Saturday. According to the Air Quality Index (AQI) data on Friday morning, the major pollutants PM 2.5 was recorded at 261 in 'Moderate' category while PM 10 was at 249 in 'Moderate' category, in Lodhi Road area.
According to reports, The overall air quality index (AQI) in the national capital read 355 at 6:30 am on Friday with the AQI for Rohini being at 414, Anand Vihar at 422, Nehru Nagar at 410 and Bawana at 407. All these areas entered the 'severe' zone on Friday with the increase in the rise in the air quality.  Reports inform that the PM2.5 level was recorded at 191 while the PM10 level stood at 311. 'Delhi Air Quality Improved in Last 3 Years,' Says Union Minister Prakash Javadekar to Rajya Sabha.
Here's the tweet:
Delhi: Major pollutants PM 2.5 at 261 in 'Moderate' category and PM 10 at 249 in 'Moderate' category, in Lodhi Road area, according to the Air Quality Index (AQI) data. pic.twitter.com/3t9cExUYfM

— ANI (@ANI) November 22, 2019
The high pollution in the Delhi-NCR is taking a toll on people's health. Residents in the region have been complaining that the rising pollution is affecting their skin, causing allergies, rashes and premature ageing, thereby forcing them to seek medical treatments. According to private weather agency Skymet Weather, moderate winds from November 23 would bring some relief but it will be temporary. The weather agency said the relief will be only for 2-3 days, as the another western disturbance from November 25 will again cause the wind speed to dip.