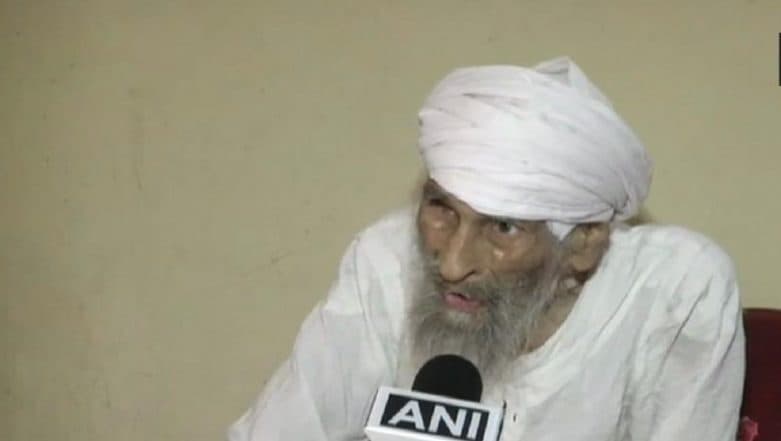 New Delhi, May 11: As Delhi is going for polls in the sixth phase of Lok Sabha elections 2019, the national capital's oldest voter, 111-year old Bachan Singh will cast his vote tomorrow. Speaking to news Agency ANI, Singh said, "Not a single vote should go waste." He is a resident of West Delhi's Tilak Nagar. Apart from Singh, 110-year-old Ram Pyari Shankar, who is suffering from age-related ailments for the last one decade is among the oldest voters. She lives in East Delhi's Kondli. Delhi Lok Sabha Elections 2019 Schedule: Constituency Wise Dates Of Voting And Results For Delhi General Elections.
Meanwhile, Special arrangements would be made for Delhi voters who are aged 100 and above on polling day, including pick-up and drop facility. The voters will also be greeted at booths with bouquets and selfies to make them "feel like VVIPs", PTI reported.
Seven Lok Sabha seats of Delhi are going for polls on Sunday. Meanwhile, campaigning for the sixth phase ends on Friday at 5 pm. As many as 164 candidates are in the fray in Delhi, where the polls are largely being seen as a triangular contest among the AAP, BJP and the Congress. West Delhi Lok Sabha Constituency in Delhi: Candidates, Current MP, Voting Date And Election Results 2019.
Of the over 1.43 crore voters in Delhi, 78,73,022 are male and 64,42,762 female, while 669 belong to the third gender. The number of overseas electors stands at 40, while the count of service voters is 11,005. The counting of votes will take place on May 23.