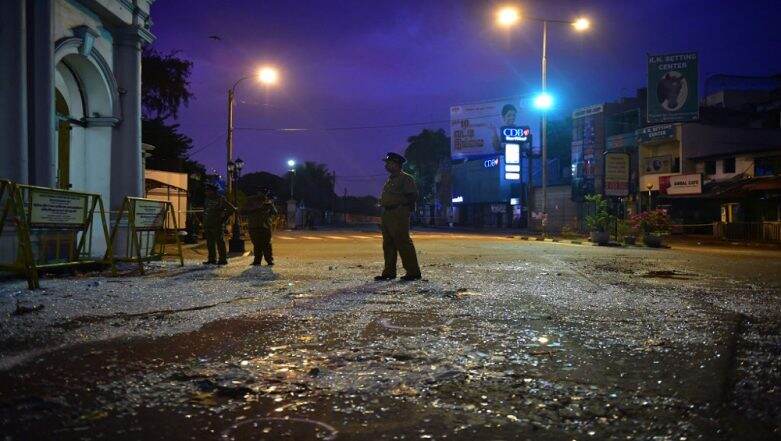 New Delhi, June 9: The National Investigation Agency (NIA), which was in Sri Lanka last week to coordinate in the Easter Sunday bombings probe, has shared numbers of five Sri Lankan ISIS suspects with its counterpart in Colombo. The details were extracted by NIA through the alleged links of the suspects with Islamic State online groups and sympathisers in India.
Apart from the names and numbers of the five suspects, the NIA has also shared call logs of individuals in India who were in touch with Lankan spice trading tycoon Yousuf Ibrahim, whose two sons - Inshaf and Ilham Ibrahim - were among the suicide bombers of the April 21 attack which left over 350 dead in the island nation. Sri Lanka Church Bomber's Wife Delivers First Baby Post-Easter Attacks
A Home Ministry official, while speaking to reporters, said all Indians who were in touch with Ibrahim family could not considered as suspects as several merchants and traders in southern India imported spice from the firm owned by Yousuf Ibrahim.
The NIA team helping Lankan counterparts in Easter terror attack case is led by Inspector General Alok Mittal, who has probed various ISIS-related cases in South India.
During investigations into the alleged ISIS moduled in South India, the NIA had, in April, alerted Sri Lanka that terrorists were planning to carry out strikes there.
India had been regularly sharing intelligence inputs about a possible terror attack in Sri Lanka targeting the Indian High Commission and religious places there, said an official.
The inputs to Sri Lanka were sent through diplomatic channels after a thorough investigation pertaining to the ISIS case in Coimbatore was carried out by the NIA, which has filed a charge sheet against seven people.
The Indian delegation will give a detailed briefing about its probe during which it had stumbled upon videos of National Thowheed Jamaat (NTJ) leader Zahran Hashim, which was indicative of a terror attack on religious places as well as the Indian High Commission in Colombo.
Hashim was among the nine suicide bombers, including a woman, who carried out a series of blasts in Sri Lanka in which 253 people were killed on April 21.
The videos, seized from the accused in the Coimbatore case, showed Hashim asking youths from Sri Lanka, Tamil Nadu and Kerala to establish an Islamic rule in the region.
(With PTI inputs)