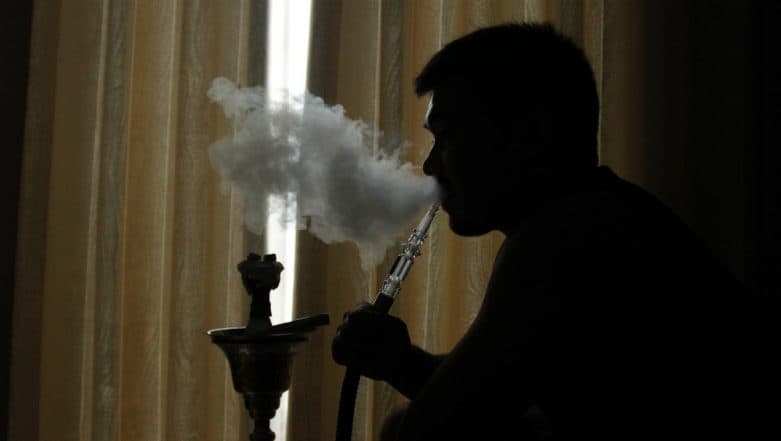 New Delhi, January 18: The The National Green Tribunal (NGT) has provided a huge relief to hookah bars in Delhi and said that hookah parlours and bars will not be banned in Delhi, as they do not cause pollution. A petition was filed before the NGT that demanded a complete ban on hookah bars in Delhi.
However, the NGT said in its observation that hookah does not cause pollution and hence cannot be banned under the NGT Act under the list of activities spreading pollution. Hookah Ban in Maharashtra: Restaurant Owners Move Bombay High Court Challenging Govt Order.
The Delhi government had recently closed many hookah bars in recent years. The NGT's observation now provides a relief to the hookah parlours in the capital. Mumbai Students Help Anti-Narcotics Cell Bust Drugs Racket And Hookah Parlour.
On Thursday, the NGT directed the Ministry of Environment and Forests to examine the effect of hookah in respect of indoor air pollution and prescribe appropriate standards on the issue.
A bench headed by Justice Raghuvendra S Rathore, however, said that it lacked jurisdiction to restrain the use of hookah in restaurants and bars in the city.
Delhi's neighbouring state Punjab had put a blanket ban on hookahs in November last year after President Ram Nath Kovind has given assent to a bill from the state to check use of tobacco. Punjab became the third state in the country after Gujarat and Maharashtra where hookah bars or lounges were banned through law.