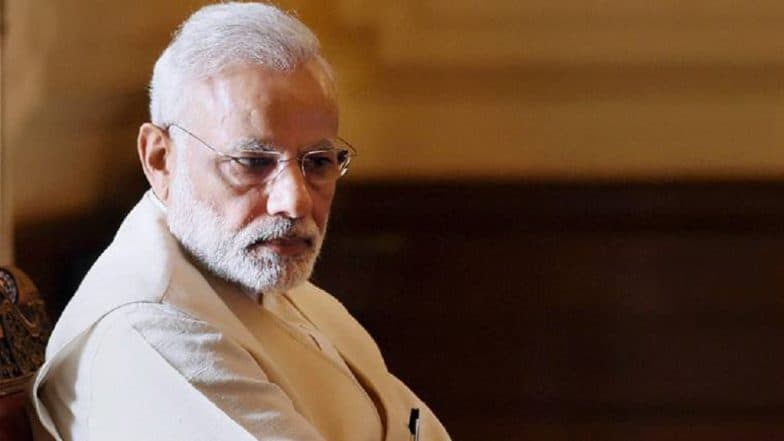 Wardha, October 11: Six PhD students of Mahatma Gandhi Antarrashtriya Hindi Vishwavidyalaya in Maharashtra's Wardha were expelled on Wednesday by the University for holding protests against the administration. The students were protesting against the administration's decision of blocking them from writing letters to Prime Minister Narendra Modi about incidents of mob lynching and Kashmir issue. Sedition Case 'Dropped' Against 49 Celebs For Open Letter to PM Modi On Mob Lynchings: Bihar Police.
Acting Registrar Rajeshwar Singh issued a notice on October 9. The students who were named in the notice are Chandan Saroj, Pankaj Wela, Neeraj Kumar, Rajesh Sarthi, Rajneesh Ambedkar and Vaibhav Pimpalkar. All India Students Association (AISA) posted on its Facebook regarding the expulsion of the students. Sarthi is reportedly the member of Left-aliened AISA. Mani Ratnam, Aparna Sen Among 50 Celebrities Facing FIR Over Open Letter to PM Modi Seeking Steps to Curb Mob Lynching.
AISA's Facebook Post:
The organisation demanded that the suspension letter should be withdrawn immediately. "The action was taken in view of the prohibition in force against group sit-in during the period of model code of conduct for Maharashtra Assembly Election. Our letter is very clear on the matter, reported The Indian Express quoting Acting Vice-Chancellor Krishnakumar Singh. According to the report, the students posted the letter to Modi on October 10.
Saroj told the media house that they on October 7, they had given the letter to the administration, but they denied permission and gave the reason that letter didn't have a date on it. According to Suraj, the administration did not mention anything about the code of conduct.