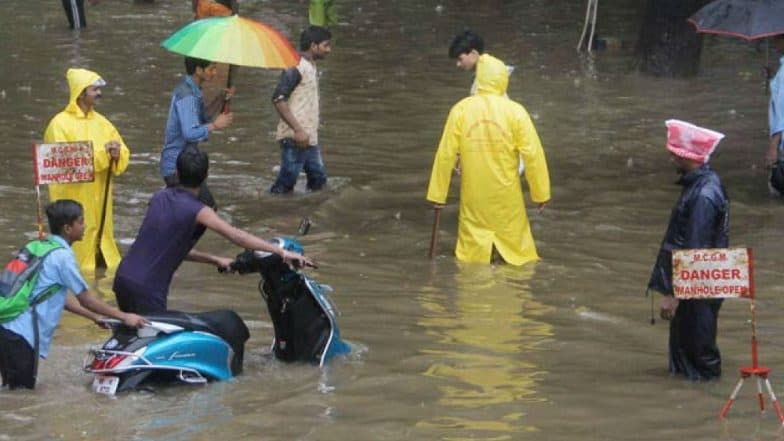 Mumbai, August 11: Mumbai has reportedly lost Rs 14,000 crore due to floods in 10 years. According to a Mumbai Mirror report, the city has lost a huge amount of money in floods caused due to heavy rains between 2005 to 2015. A report by the United States Trade and Development Agency (USTDA) and KPMG revealed that more than 3,000 people died in the above mentioned period. 26 July: Heavy Rains Batter Mumbai, Reminding People of 2005 Floods 14 Years Ago on Same Date.
In 2005 alone, over a thousand people lost their lives. Many others were stranded, forced to wade back home through flooded waters. The eighth heaviest ever recorded 24-hour rainfall figure of 944 mm lashed the city on July 26 that year. The situation keeps getting worse every year, and it is the common men who are at the receiving end. From traffic snarls to train delays, cancellation, flight schedule changes and waterlogging, this has become a normal routine every year in Mumbai during monsoons.
This year, the city received very heavy rainfall over a span of few months, due to the torrential rains that lashed Mumbai, a total of 3,342.9mm of rainfall was recorded. The city has already received 789mm rainfall in the first nine days of the month. According to a Times of India report, this is the highest September rain since 1994, when the city recorded 904.6mm in the entire month. Last year, on the other hand, the city recorded only 73mm rain for September, which was the lowest in the last 27 years.