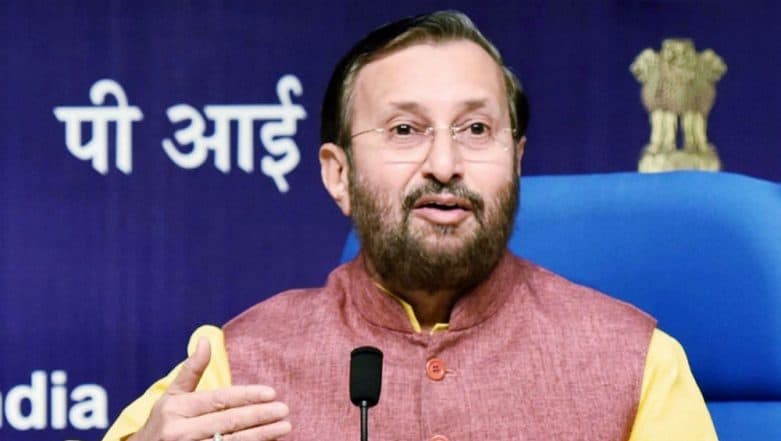 New Delhi, February 20:  With reports of Kashmiri students being attacked and forced to leave the universities in Uttarakhand and other states pouring in, Union Human Resources and Development Minister Prakash Javadekar on Wednesday stated that there is no threat to the students hailing from Kashmir and 'nobody' has been assaulted. However, he mentioned that there is a sense of anger among the people after the Pulwama attack last Thursday, in which 40 jawans were killed.
Addressing a press conference in New Delhi Wednesday, Javadekar said, "There is no threat to Kashmiri students as it is being made out to be. Countrymen are angry because of Pulwama attack, but no Kashmiri student has been assaulted (as a result)."
Earlier, there were reports that two institutions have announced that they would not admit any Kashmiri student in the new academic session. Also, following the terror attack in Pulwama on February 14, reports stated that Hindutva groups in Dehradun including Bajrang Dal and Vishwa Hindu Parishad beat-up 12 Kashmiri students. Though the city police have denied any violence against the Kashmiri students, the videos of young students being beaten up went viral on social media. Pulwama Aftermath: 250 Kashmiri Students Get Help From CRPF's 'Madadgar' Initiative to Reach Home in Jammu And Kashmir. 
According to the sources, there are around 3,000 students from Kashmir who attend colleges and institutes in Dehradun. With the fear of backlash again, innumerable students have either left for Kashmir or are thinking of leaving the city soon. There were even reports that students living in private apartments were asked to vacate the residence by the landlords.
Meanwhile, Union Ministry of Home Affairs has issued an advisory to all the educational institutions, workplace – private and public, and the state governments to ensure safety to the Kashmiri students and people living in other parts of the country.