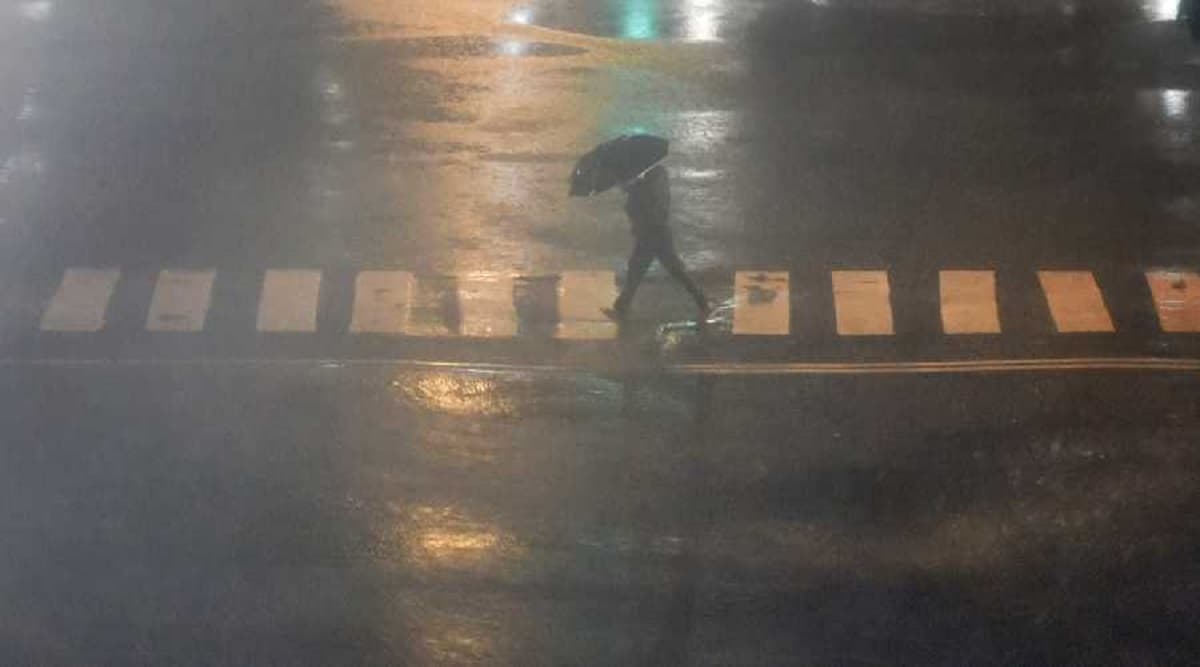 Mumbai, October 21: The prolonged monsoon continues to splash Mumbai as short but intense spell of rainfall was witnessed on Monday evening. The uncharacteristic weather and unpredictable monsoon has seen Mumbaikars running for cover and carrying umbrellas. The 'October Rains' phenomenon has caught everyone by the surprise. However, trust Twitter to turn any event into a light subject and also crack jokes on it. Mumbai Rains Return: Mumbaikars Shocked With Heavy Rainfall Combined With Gusty Winds in Navi Mumbai, Thane, Kalyan; Electricity Cut Off in Badlapur.
Mumbai, along with the rest of Maharashtra, went to polls on October 21, 2019. However, the voting percentage in Mumbai was below 50 percent and that irked few users who took a jibe at the low voter-turnout.
Catch the Meme Below 
Mumbai Spirit:

During Rains During Voting pic.twitter.com/nA51qvOwL0

— Sir Yuzvendra (parody) (@SirYuzvendra) October 21, 2019
Mumbai Weather Showing All Colours
Summer, Rains & Winter in just three days.

Sure Mumbai, I'm not even surprised now.

— party de Varna kaat dugi (@indianhalsey) October 21, 2019
People Shared Pictures on Social Media
Rainy Clouds returning back in Bhandup. Light rains may happen. 2 and half hours to vote remaining. #mumbairains pic.twitter.com/YikurHAsDf

— Omkar Shirwadkar (@ShirwadkarOmkar) October 21, 2019
Mumbai saw the heaviest downpour in September for the ninth month of the year in several decades, said reports.
The extended Monsoon this year has given Mumbaikars both a reason to rejoice as well as lament. While on the one hand, the city's water woes have been taken care of, on the other sides are worries of traffic and spike in Monsoon related ailments like Dengue, Malaria and other water-borne diseases.