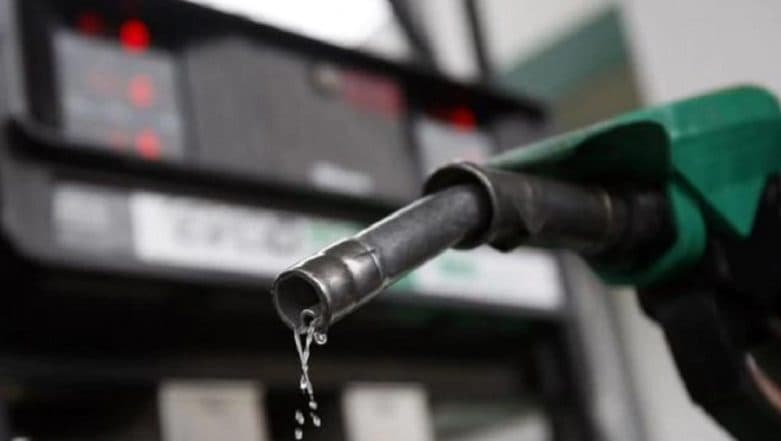 Mumbai, November 22: The fuel prices on Friday dipped again, giving respite to the consumers. The cost of petrol in New Delhi dipped by 40 paise, while the price in Mumbai was slashed by 39 paise. With this, the new rate at which petrol in the national capital is sold reached to Rs 71.32 per litre, while for Mumbai it was Rs 76.90 per litre, according to the Indian Oil Corporation (IOC) data.
There was a decrease in the diesel prices also — the prices of diesel reduced by 41 paise in New Delhi, while it was slashed by 43 paise in Mumbai. With this, the price in diesel changed to Rs 65.55 per litre in the national capital and Rs 68.59 per litre in Mumbai. '28% GST + VAT' if Petrol, Diesel Brought Under Goods & Services Tax Regime: Report.
Also, the prices were slashed in Kolkata and Chennai too. The petrol price in Kolkata was reduced by 39 paise, making the availability of petrol at Rs 72.97 per litre. While in Chennai, the price of petrol was Rs 73.57 per litre, due to the cut of 42 paise.
The diesel price dipped by 41 paise in Kolkata, making its availability at Rs 67.28 per litre. In Chennai, the price of diesel came down to Rs 69.19 per litre, a slash of 44 paise.
The prices of petrol and diesel continue to dip since last month after Union Finance Minister Arun Jaitley announced a reduction of Rs 2.50 per litre on both petrol and diesel prices. He had requested the state governments too to reduce the fuel prices.