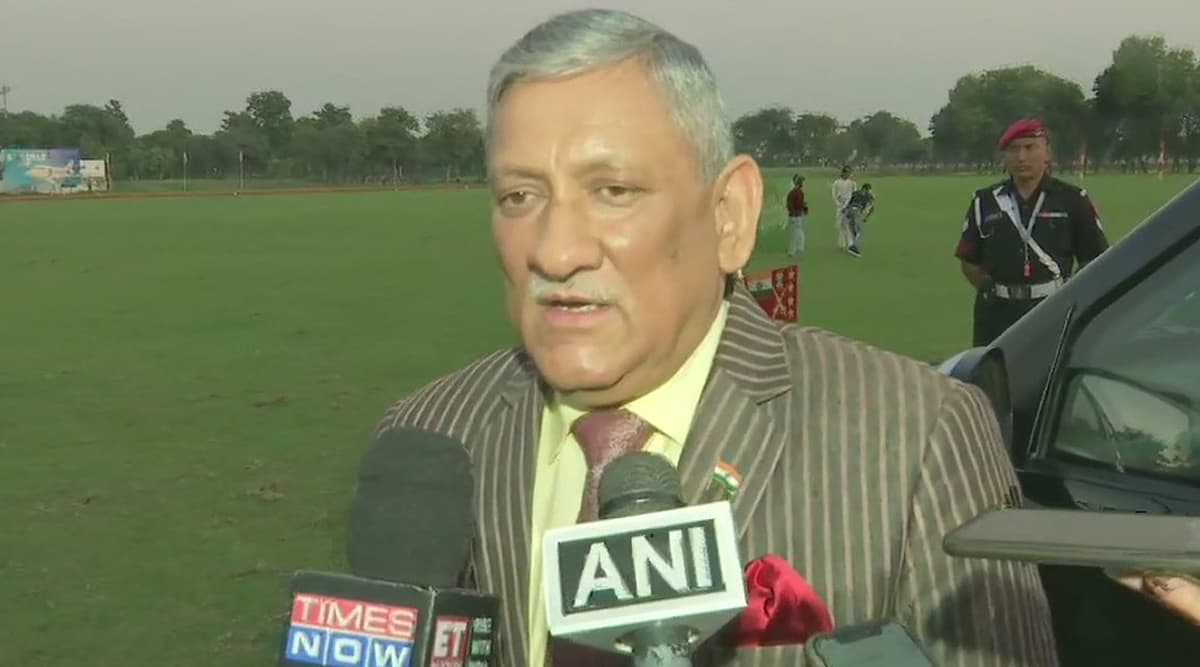 New Delhi, October 20: At least three militant camps have been completely wiped out in the cross-border artillery attacks on Sunday, said Indian Army chief General Bipin Rawat. The top military personnel said massive casualties have been inflicted upon the terrorists who were aiming to infiltrate into Jammu & Kashmir. The number of killed militants, however, is yet to be ascertained. Pakistan Summons New Delhi's Envoy Gaurav Ahluwalia After Indian Army Pounds 4 Terror Launch Pads in PoK.
Gen Rawat, while lauding the forces for cracking down against the terror launch pads based in Pakistan-occupied-Kashmir (PoK), said the operation was not an act of aggression by India but carried out only in retaliation. The artillery assault was preceded by ceasefire violation by Pakistan in Tangdhar sector of Jammu & Kashmir's Kupwara, which led to the death of two Indian soldiers and one civilian.
In response, the Indian forces resorted to heavy-shelling across the border which led to the death of 6-10 Pakistani soldiers. Following the incident, the Pakistan Foreign Office issued a summon to India's Deputy High Commissioner stationed in Islamabad, Gaurav Ahluwalia.
"In the retaliatory action, we have caused severe damage to terrorists infrastructure. Terrorists camps opposite Tangdhar sector have been destroyed," Gen Rawat said.
Watch Army Chief Speaking on Pounding of Terror Launch Pads:
#WATCH Army Chief on Indian Army used artillery guns to target terrorist camps in PoK:Confirmed reports tell that casualties to terrorists are more than the info we have..there is kind of radio silence on other side,not even able to pick up any mobile communication from across... pic.twitter.com/CYZZj5VC3X

— ANI (@ANI) October 20, 2019
"On the basis of reports that we have been getting, 6-10 Pakistani soldiers have been killed, three camps have been destroyed. Similar number of terrorists have also been killed," he added.
Gen Rawat further accused Pakistan of resorting to ceasefire violations to provide cover to the terrorists to sneak into Jammu & Kashmir. The infiltration attempts have increased since the abrogation of Article 370 in J&K, the Army chief said, claiming that Islamabad wants to vitiate the situation in the Valley be sending cross-border militants.