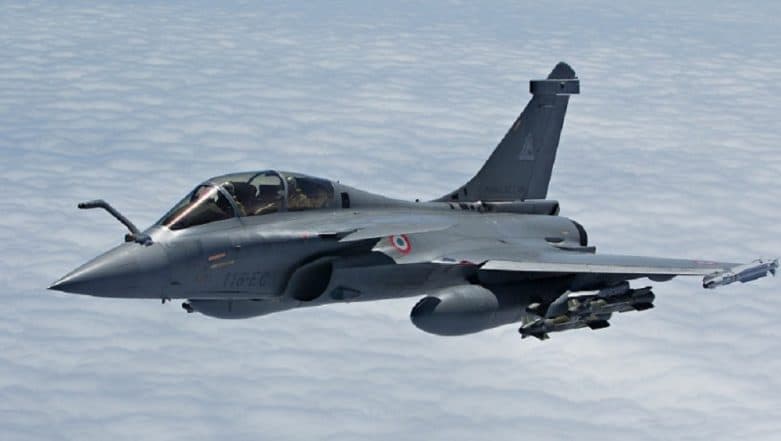 New Delhi, March 14: In a latest twist of events, the Attorney General KK Venugopal on Thursday urged the Supreme Court to remove the leaked pages from the review plea in the controversial Rafale deal case. Venugopal also asked the bench to remove the leaked pages from the CAG report stating that the government claims privilege over these documents.
Though the AG said that the leaked pages are related with the national security and urged that the Right to Information should not be applicable to these 'secret' documents, the Supreme Court said that RTI may apply for sensitive information in the apex court. Rafale Secret Documents 'Jeopardise National Security': Centre in Affidavit to Supreme Court. 
As Venugopal cited the national security to protect the leaked pages and stated that RTI should not be applied to it, Justice KM Joseph stressed on RTI jurisprudence and its effect on disclosure of information which used to be withheld earlier on the grounds of security of State.
Asked by the SC on 'what privilege does the AG claim when these documents have already been produced in court?' AG said, "They have produced it after stealing it. State documents can't be published without explicit permission." Venugopal even stated Section 123 of Indian Evidence Act to stating his claims on national security.
When Venugopal cited the 'Section 123 of Indian Evidence Act' to protect these documents, senior advocate Prashant Bhushan said, "The objection by Centre against disclosure of documents is malafide; the purpose of this objection is not to protect national security or defence secrets." Adding on, he said, "These documents are already in public domain."
Bhushan in his arguments had stated, "From time to time, Government itself has leaked these documents to friendly media like leak of file notings of Raksha Mantri. In this case, the documents in question have already been disclosed and are already in public domain."
The government has, so far, dismissed the Opposition's demand to conduct an investigation. It has, instead, charged a section of the political spectrum and civil societies of creating obstacles in the procurement of arms.