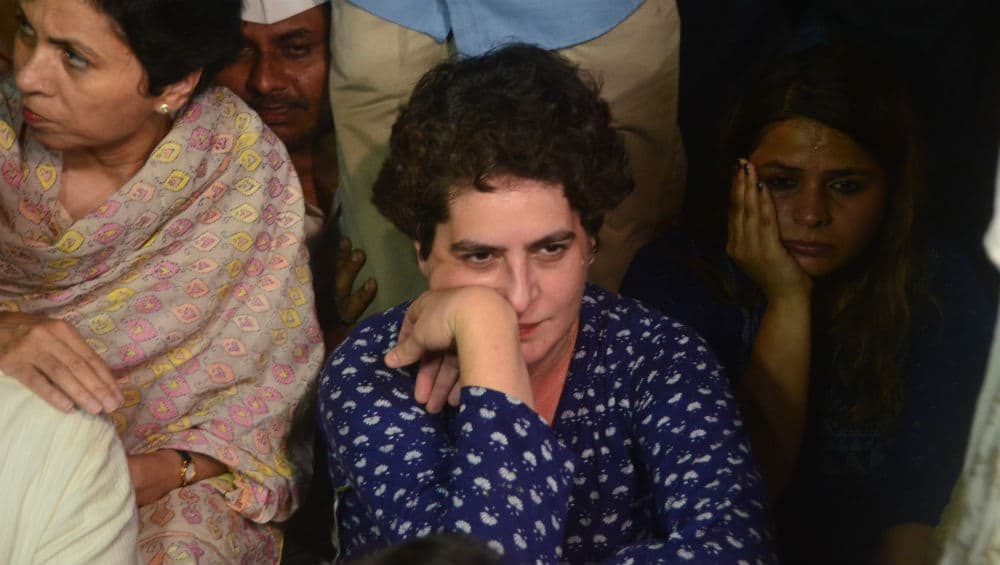 New Delhi, December 2: In a major security breach at the residence of Indian National Congress General Secretary Priyanka Gandhi Vadra at Delhi's high-security Lodhi Estate, unknown persons drove a car into her house. The incident took place on November 25. The unknown people drove to the porch near the garden at Priyanka's residence without prior appointment and asked for selfies.SPG Security Cover of Gandhi Family Removed by Modi Government; Downgraded to 'Z Plus' Security Provided by CRPF.
According to reports, five people in a Black Scorpio came out of the SUV and walked straight to the Congress President's daughter asking for selfies. A complaint was filed with the Central Reserve Police Force (CRPF) and investigations into the matter are underway. SPG Bill Passed in Lok Sabha: Know All About The Amendment Legislation and Why Opposition Protested Against It.
ANI Tweet:
Sources: A security breach occurred at the residence of Congress General Secretary Priyanka Gandhi Vadra, a week ago after unknown persons entered her residence, without prior appointment asking for selfies. A complaint was filed with CRPF, investigation is underway. (file pic) pic.twitter.com/ji0szCCMiF

— ANI (@ANI) December 2, 2019
This development comes after the Central government had recently withdrawn Gandhi family's Special Protection Group (SPG) security, which also secures Prime Minister Narendra Modi. The security was downgraded to Z-plus comprising a team of CRPF.
Last week, the Lok Sabha passed the Special Protection Group (Amendment) Bill 2019. According to the bill, the SPG Cover will be only provided to the Prime Minister and his immediate family members residing with him at his official residence.