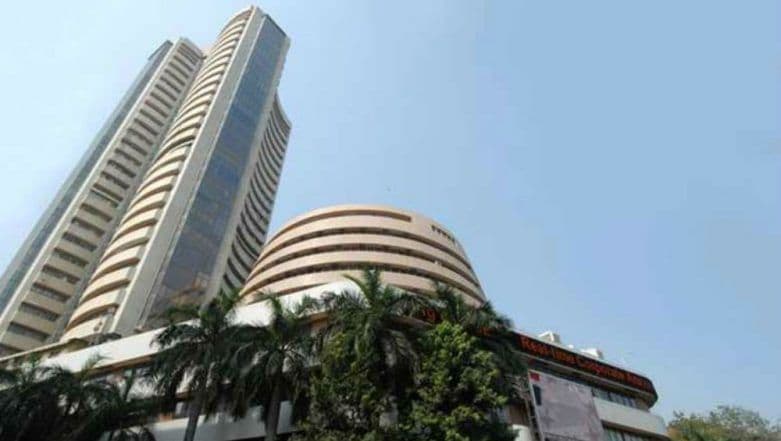 Mumbai, December 10: Benchmark indices- the BSE Sensex and NSE Nifty broke their five-day falling streak on Monday as exit polls on Friday indicated that the Bharatiya Janata Party may lose control in Rajasthan, Madhya Pradesh and Chhattisgarh. During the morning trade, the BSE Sensex opened 599 points down or 1.68 per cent at 35,073.53.  Similarly, the broader NSE Nifty fell 189.95 points, to 10,503.75. Reports inform that  Indiabulls Housing Finance, Adani Ports, Mahindra and Mahindra, Bajaj Finserv, Reliance Industries were the top five Nifty losers on Monday. Exit Poll Results 2018.
At 9.45 AM, the 30-share Sensex plunged 601 points to hit the day's low at 35,072.10. According to exit poll results on Friday, there were mixed results for Prime Minister Narendra Modi's ruling party at the recently held elections in five states- Rajasthan, Telangana, Madhya Pradesh, Chhattisgarh & Mizoram.
Meanwhile, the rupee opened 50 paise down at 71.31 against the dollar following a rise in crude oil prices. What is crucial is, the market is now bracing itself for the results that will be out on Tuesday., i.e. December 11.
On Friday, BSE Sensex rallied 361.12 points, or 1.02 per cent, to close at 35,673.25 while NSE Nifty jumped 92.55 points, or 0.87 per cent, to 10,693.70. According to a report by PTI, Kotak Mahindra Bank was the biggest gainer on both the indices.