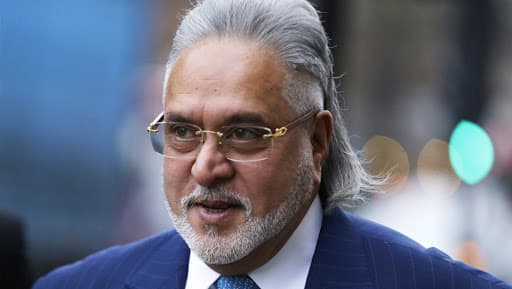 New Delhi, Sept 12: The Westminster court in UK will today review the video of Arthur Road jail barrack submitted by the CBI via the Crown Prosecution Service before the bench hearing the Vijay Mallya extradition case. The barack, shown in the footage, is where India intends to keep Mallya, accused of defrauding Indian banks to the tune of Rs 9,000 crores.
The blueprint of the prison barrack shows a 2-floor structure where Mallya would be kept. The barrack combines two VIP cells, whose combined size is 50 feet by 20 feet.
A 7-feet high window is installed in the cell, keeping in view with Mallya's apprehension that natural light do not pour into the barracks of Indian jails. The roof, meanwhile, is above 15-feet high.
The cell will be equipped with three fans, six tubelights, washbasin, shower and a western-style toilet.
Among other amenities include a 40-inch LCD TV, where English and Marathi news channels will be aired. Daily newspapers will also be provided to Mallya.
#CNNnews18Exclusive -- UK Court to review video of Mumbai's Arthur Road jail #MallyaInCourt pic.twitter.com/NMuDHs2Fl8

— News18 (@CNNnews18) September 12, 2018
The Westminster court is likely to reserve its verdict on the extradition plea filed by the CBI today. In case the court rules in India's favour, an order would be issued to the UK Home Secretary to sanction the extradition of Mallya. The former liquor baron, however, could challenge the verdict in the the appellate court, followed by the apex court.