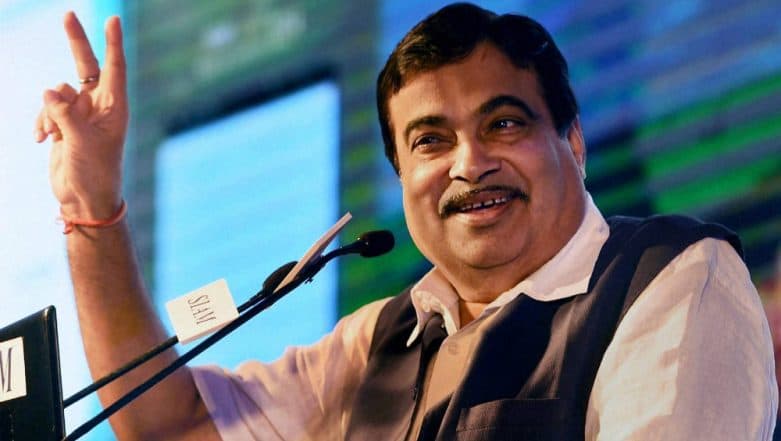 New Delhi, October 9: Union Minister Nitin Gadkari has landed the government in dock with his claim that the Bharatiya Janata Party (BJP) made "unrealistic promises" to come to power. Reacting to his faux pas, Congress president Rahul Gandhi quipped on twitter, "You are right".
Gadkari's purported self-goal came while speaking at a show aired on Colors Marathi. In a clip from the TV show going viral on social media, the BJP veteran could be heard claiming that the party decided to make unprecedented promises to win the 2014 elections. There are no Jobs! Reservation Would not Guarantee Employment as Jobs have Shrunk because of IT, Says Nitin Gadkari.
In a light-hearted manner, Gadkari further adds that the senior BJP leaders "laugh-off" when being reminded by the electorate of their pre-poll commitments.
"We were very confident that we can never come to power. So our people suggested us to make tall promises. If we don't come to the power, we won't be responsible anyways. Now people remind us of our promises…we just laugh and move on," Gadkari could be heard saying.
Watch Gadkari Admitting That BJP Had No Roadmap to Fulfil the Promises:
सही फ़रमाया, जनता भी यही सोचती है कि सरकार ने लोगों के सपनों और उनके भरोसे को अपने लोभ का शिकार बनाया है| pic.twitter.com/zhlKTrKHgU

— Rahul Gandhi (@RahulGandhi) October 9, 2018
The Congress is likely to turn Gadkari's remarks into ammo for its attack on the Narendra Modi government. Congress spokesperson Randeep Surjewala said the statements prove that the BJP came to power on "fake promises and jumlas".
Gadkari had landed the government in soup earlier as well, by claiming that there are "no jobs" in the nation. While reacting to the Maratha reservation agitation in August, the Road Transport Minister said the community's woes would not be resolved even if quota is granted to them.
"Let's us assume the reservation is given. But there are no jobs. Because in banks, the jobs have shrunk because of IT. The government recruitment is frozen. Where are the jobs," he had said.