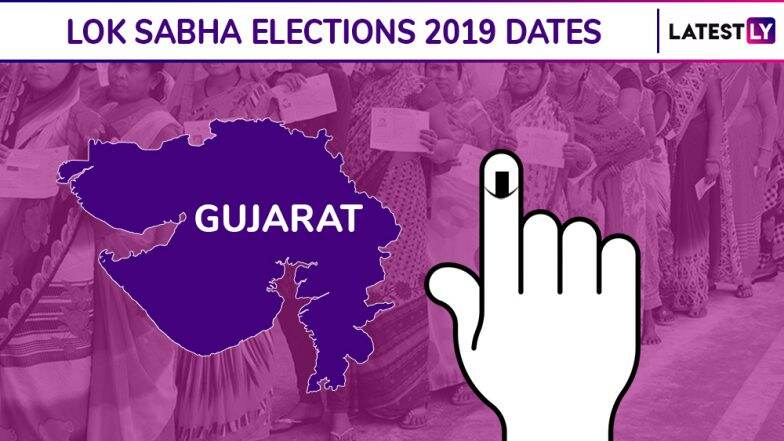 New Delhi, March 10: Sounding the poll bugle for the upcoming Lok Sabha polls, the Election Commission of India (ECI) on Sunday announced the schedule of the general elections. In the coastal state of Gujarat - which is also Prime Minister Narendra Modi's home bastion - voting will be held in a single phase, on April 23. The results will be declared on May 23, 2019.
As per the press statement read out by Chief Election Commissioner Sunil Arora, the 26 parliamentary constituencies of Gujarat will be contested in the third phase, scheduled on April 23, 2019. Check Full Schedule of Lok Sabha Elections 2019.
Lok Sabha Elections 2019 Schedule And Dates: Voting In 7 Phases, Results On May 23 (Watch Video):
A total of 26 Lok Sabha MPs are elected from Gujarat. In 2014, when the Narendra Modi wave swept across the state, the BJP had won all the parliamentary seats, whereas, the Congress had drawn a blank. In terms of vote share, the saffron party secured the mandate of 59.1 per cent of the electorate, whereas, the grand old party was voted by 32.9 per cent of the state's voters.
Pollsters opine that the electoral dynamics may alter this time around in Gujarat, claiming that the Congress has recovered a share of its lost electoral grounds. In the 2017 assembly polls, the party had given a scare to the ruling BJP, by reducing its victory margin to the lowest in the last 17 years. Although the BJP won the polls, it secured 99 seats -- only 8 more than the majority mark. The Congress had then emerged as the principal Opposition, winning 78 constituencies.