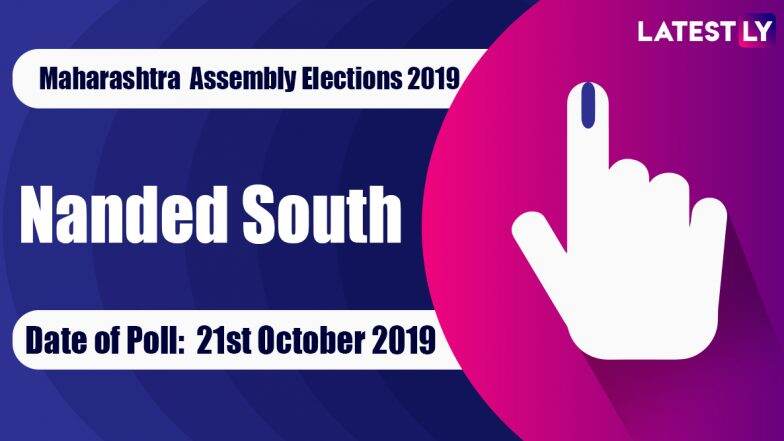 Mumbai, October 10: The Shiv Sena and the Congress are at loggerheads in Maharashtra's Nanded South Vidhan Sabha seat going to polls on October 21. The sitting MLA from Nanded South assembly constituency is Shiv Sena's Hemant Sriram Patil. For the 2019 Maharashtra assembly elections, however, the Uddhav Thackeray-led party nominated his wife Rajshri Hemant Patil. The Congress fielded Mohanrao Marotrao Hambarde from Nanded South. Ralegaon Vidhan Sabha Constituency in Maharashtra: Sitting MLA, Candidates For Assembly Elections 2019, Results And Winners.
For the Maharashtra assembly elections, the Shiv Sena has finalised a deal with the Bharatiya Janata Party (BJP). Under the pact, the Shiv Sena is contesting 124 of 288 seats in Maharashtra assembly, whereas the BJP has 164 seats in its quota. The Congress and the NCP are fighting on 125 seats each. Here it mey be noted that the BJP and its traditional ally Shiv Sena parted ways in the 2014 Maharashtra assembly elections and contested polls separately. The Congress and the NCP also contested elections without sharing seats. Aaditya Thackeray as Maharashtra CM? Shiv Sena's Dream is Still A Distant One as BJP Plays Big Brother in Alliance During Assembly Elections 2019.
In the 2014 Maharashtra assembly elections, the BJP emerged as the single largest party winning 122 seats. The Shiv Sena, which contested alone, came second with 63 seats. The Congress and NCP bagged 42 and 41 seats respectively. According to the schedule of Maharashtra polls announced by the Election Commission, voting will take place on October 21. Nearly 9 crore people are eligible to participate in the electoral exercise. The Election Commission will announce results on October 24. The term of Maharashtra assembly ends on November 9.