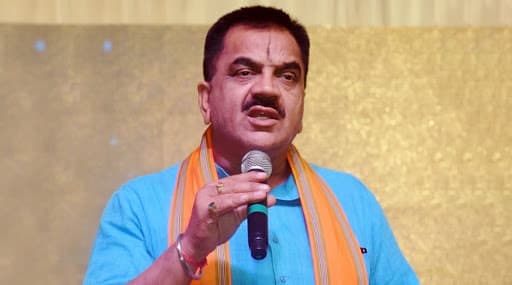 Dehradun, October 13: The Uttarakhand Bharatiya Janata Party unit on Sunday asked its Rudrapur MLA Rajkumar Thukral to explain his comments against Muslims, after a viral on social media went viral. He was allegedly seen in the video telling people at a public gathering in his constituency that he doesn't need any Muslim votes. Adding on he went on to say that he would never bow before any Muslim or a mosque.
According to the video, he was seen stating: "I don't need any Muslim's vote... My life is an open book... I will never go their doors, never go to meet them on Eid." Adding more, he had said, "My head will bow only before your feet. My head will never bow before any Muslim or a mosque. My identity is because of you. I never do any work of any Muslim… Nobody can break India till we are alive." Mohan Bhagwat Says Muslims in India Are The Happiest Thanks to Hindus, Adds Hindu Culture Accepts All - Watch Video.
Following this, Twitterati slammed the leader for his venomous thoughts and asked the BJP to take appropriate action. Soon BJP's state unit Devendra Bhasin said a notice had been issued to Thukral by party general secretary Anil Goyal for his comments.
Stating it clearly that a week time has been given to Thakural to explain his comments, Devendra Bhasin had asked the leader to make his explanation public. To which, the latter stated that he would go to Dehradun on Monday and submit his explanation to the party leadership.