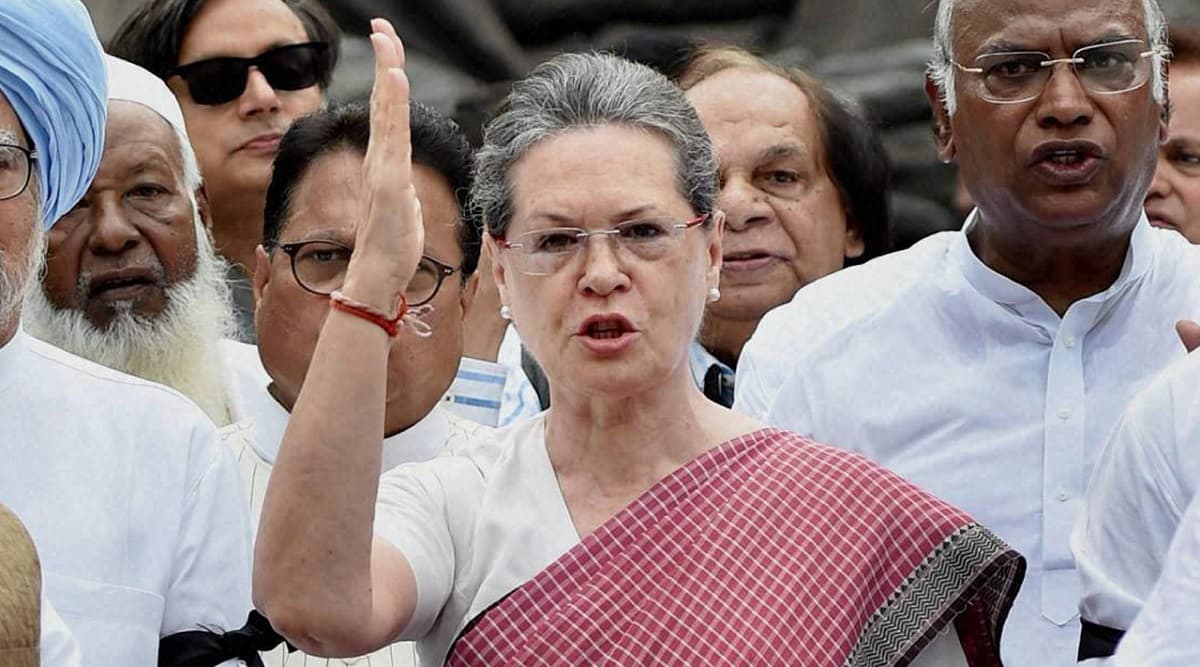 New Delhi, November 4: Congress president Sonia Gandhi has reportedly disapproved the alliance between her party and the Shiv Sena in Maharashtra for forming the next government in the state, reports said citing sources close to the veteran politician. The ruling out of a post-poll arrangement with Sena, as per reports, comes shortly after the meeting between Gandhi and Nationalist Congress Party (NCP) chief Sharad Pawar.
The Shiv Sena, which is involved in a hectic power-sharing tussle with the Bharatiya Janata Party (BJP), has sent out feelers to the Opposition camp. The party has made public overtures to the Congress and the NCP, with senior Sena leader Sanjay Raut claiming that there cumulative strength could add up to 170 seats in the 288-member assembly. 'No Talks With Shiv Sena Yet, NCP to Sit in Opposition', Says Sharad Pawar After Meeting Sonia Gandhi.
Gandhi has, however, completely ruled out an alliance with ideological nemesis Shiv Sena, reported NDTV. This was indicated by Pawar as well during his interaction with the press after meeting the Congress chief. "The mandate given to us is to sit in the Opposition," he said.
Pawar, however, did not completely rule out the possibility of a rainbow coalition, claiming that if the single-largest party, which is the BJP, fails to prove majority in the House, then the Opposition parties will consider how to form the next government.
Pawar also dismissed the reports of being reached out to by Sena for a post-poll alliance. "Neither have we spoken to Shiv Sena nor have they spoken to us," the former Maharashtra CM said.
In the polls held in Maharashtra last month, the BJP ended up winning lesser number of seats than expected. The party was reduced from 122 to 105 MLAs, the Sena shrinked from 63 to 57 legislators. To cross the halfway majority mark, both parties cumulative have sufficient numbers. However, the post poll alliance ran into limbo as Sena is standing vehemently on its demand of rotational chief ministership.