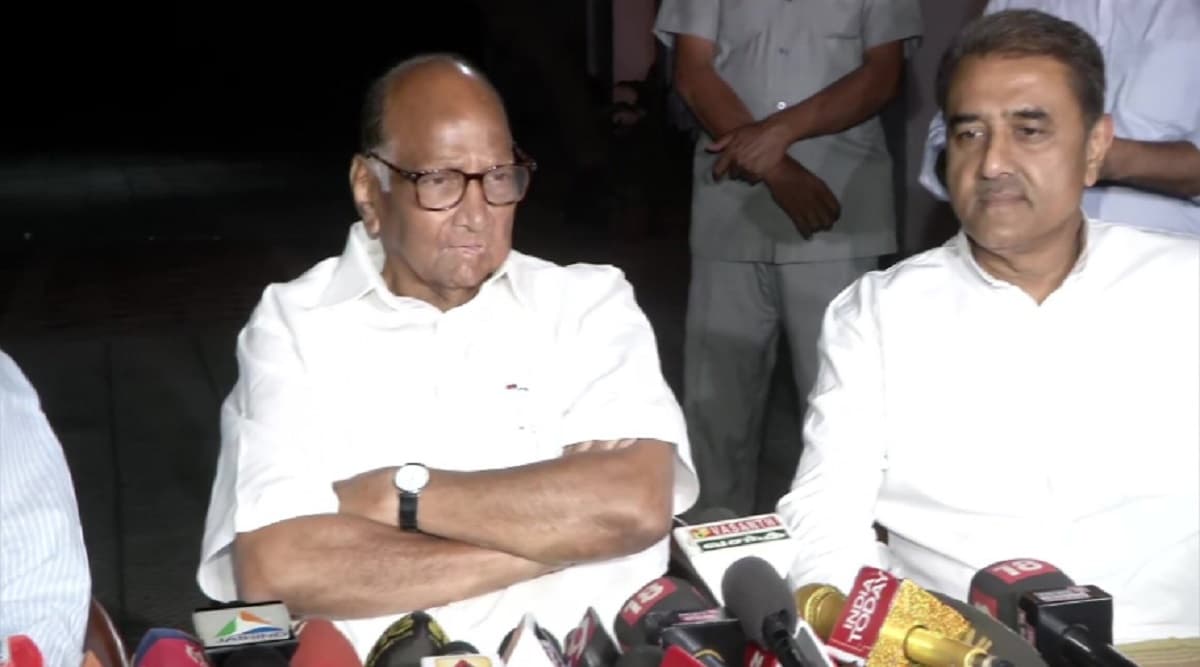 New Delhi, November 4: Nationalist Congress Party (NCP) chief Sharad Pawar, after meeting Congress president Sonia Gandhi in the national capital on Monday, told reporters that there is no change in his party's stand on the ongoing stalemate over government formation in Maharashtra. Pawar said the mandate received by the Congress and the NCP makes it befitting for them to sit in the Opposition benches.
"Mandate for us, for now, is to sit in the Opposition," reiterated Sharad Pawar as he addressed the press alongside party veteran and former union minister Praful Patel. Pawar said the Governor should now invite the single-largest party to form the government. Shiv Sena Says 'Intricacies of Government Formation in Maharashtra Should Not Hit Rain-Affected Farmers', Seeks More Aid For Them.
If the BJP and Shiv Sena fail to ink a post-poll pact, or if the Devendra Fadnavis-led saffron camp fails to pass the floor test, then the NCP would change its strategy, Pawar claimed.
Update by ANI:
NCP Chief Sharad Pawar in Delhi: People have given us a mandate to sit in opposition. Neither have we spoken to Shiv Sena nor have they spoken to us. https://t.co/4XzNpTP0Dz

— ANI (@ANI) November 4, 2019
The NCP president also denied reports of his party being reached out to by the Shiv Sena. "BJP responsible for forming the government in Maharashtra. Shiv Sena chief Uddhav Thackeray has not sought the NCP's support," he said.
Pawar's remarks comes a day after the Shiv Sena said it was in touch with both the Congress and the NCP if the BJP goes back on its promise to "equally share power". The party has demanded the BJP to share the chief ministerial post. Fadnavis, the incumbent CM, has so far dismissed the demand pointing that his party has won nearly double the seats bagged by Sena.