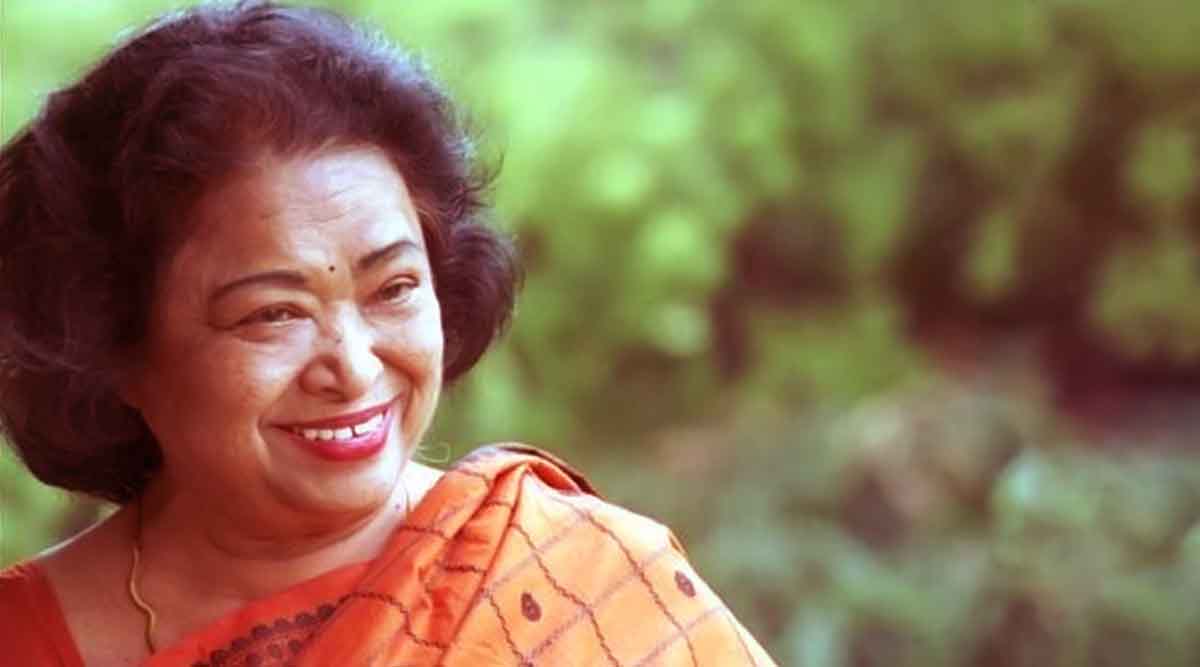 Shakuntala Devi, popularly known as the 'human computer', was an Indian mathematical wizard, known for her extra-ordinary skills in solving mathematical questions. Born on November 4, 1929, Shakuntala earned herself a place in the 1982 edition of The Guinness Book of World Records for her skills. The wizard, who was known for her ability to make incredibly swift calculations, died in Bangalore on April 21, 2013. She was 83. Shakuntala Devi had the ability to memorise and calculate numbers mentally. Reports inform that this ability was discovered by her father when she was just three years old.
Shakuntala Devi wrote a number of books including novels as well as texts about mathematics, puzzles, and astrology. She wrote the book The World of Homosexuals, which is considered the first study of homosexuality in India. The other books that she wrote include 'Fun with Numbers', 'Astrology for You', 'Puzzles to Puzzle You', and 'Mathablit'. Shakuntala Devi Biopic: Vidya Balan All Set to Essay the Role of Math Genius.
Here are some Interesting facts about Shakuntala Devi:
Shakuntala Devi was born in Bangalore to an orthodox Brahmin Indian family. Her father worked in the circus and taught Shakuntala all his magical tricks. One day when he was teaching Shakuntala a trick of cards, he was shocked to see that his daughter had a great memory and could remember the numbers quite accurately. Shakuntala's father left the circus and started his own road show business, where he would display her calculation talent.

At the age of 6, Shakuntala stunned the audience at her performance at the University of Mysore

In 1944, Shakuntala Devi moved to London with her father and together the father-daughter duo showcased her talent to people of the world.

In 1980, Shakuntala correctly multiplied two 13-digit numbers in only 28 seconds at the Imperial College in London.

In 1977, Shakuntala extracted the 23rd root of a 201-digit number in 50 seconds at Southern Methodist University in Dallas, beating a Univac computer, which took 62 seconds.

In June 1980, Shakuntala Devi demonstrated the multiplication of two 13-digit numbers 7,686,369,774,870 x 2,465,099,745,779 picked at random by the Computer Department of Imperial College, London, in just 28 seconds.

Apart from being a human computer, Devi was also a successful astrologer, cookbook author and novelist.

When Shakuntala had appeared on the BBC, her answer to a difficult calculation was different from the interviewer's and she was right.

At the University of Rome, one of Shakuntala answers to a math problem was found to be wrong but it was found that the experts were at fault and re-examined their own calculations.
Shakuntala wrote the book The World of Homosexuals, the first study of homosexuality in India in the year 1977. Shakuntala returned to India in the mid-1960s and married Paritosh Banerji, an officer of the Indian Administrative Service (IAS) from Kolkata. The couple got divorced in 1979.
In 1980, Shakuntala had contested in the Lok Sabha elections as an independent, from Mumbai South and from Medak in part of Telangana (presently). Shakuntala Devi returned to Bangalore in the early 1980s.