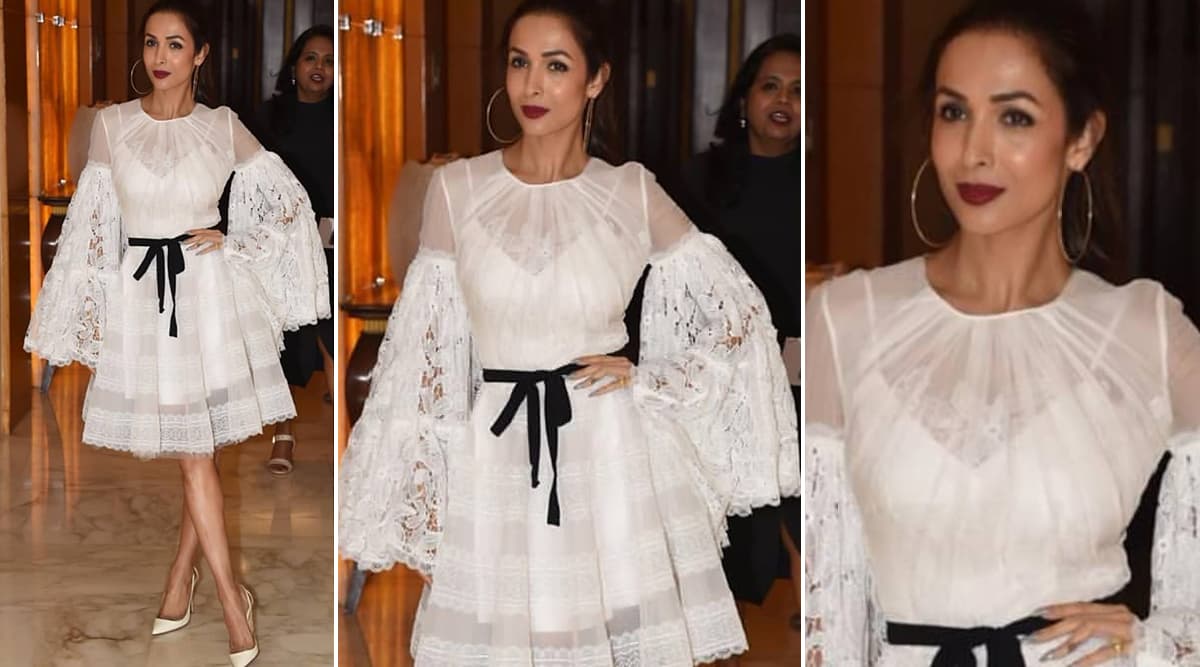 It's the month of snow and Christmas fever is taking over the city. While kids are busy making their lists for Santa Claus, teenagers are planning their outfits for their fam-jams or parties that are hosted on this day. As we struggle with different choices and take inspiration from Serena Van der Woodsen's wondrous wardrobe, here's our very own Desi Girl giving some sartorial tips on what to wear and how to wear it right. Malaika Arora was recently clicked at an event in the city and her white skater dress with bell sleeves is all the inspiration you need for a perfect white Christmas. Shine and Repeat – Malaika Arora Is Getting Into the Week With All That Sass and Oomph!
Malaika strutted in style while allowing her outfit and dark red lips to do all the talking. She perfectly complemented her look with matching pumps that are a staple in any girl's wardrobe. The lace detailing at its hemline and as well as its sleeves is just giving an additional Victorian touch to this otherwise modern and uber-cool design.
Malaika Arora Getting her Christmas Fashion Right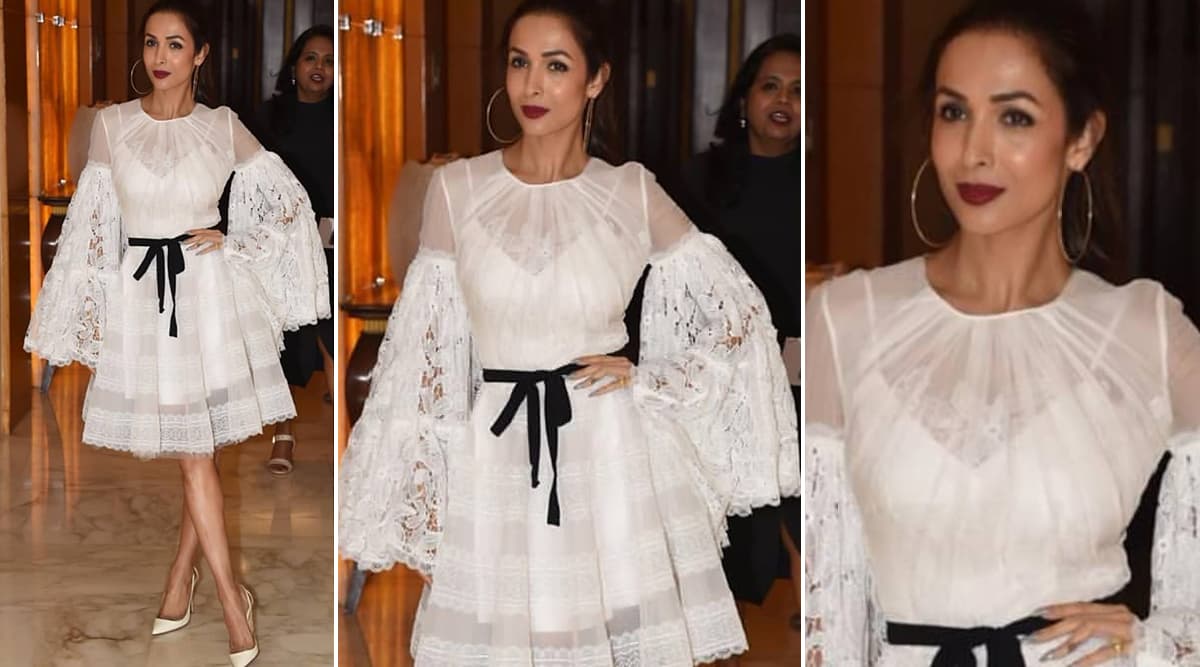 If picking red outfit is too much for Christmas celebration and you would instead save it for your Valentine Day celebration, settle for a milky white instead. It looks chic, sophisticated and adds oodles of charm to your ravishing look for the night. Mala's sheer dress is clearly working in her favour. Don't blame us if you can't stop ogling at her new pictures. Kareena Kapoor Khan, Malaika Arora and Ananya Panday add a Dose of Glamour to our Otherwise Mundane Week (View Pics).
Malaika Arora's fashion game has improved considerably over the past few years and needless to say, the change has been evident. With different silhouettes and a wide range of colour palette, she's proving why 40s are the new 20s.