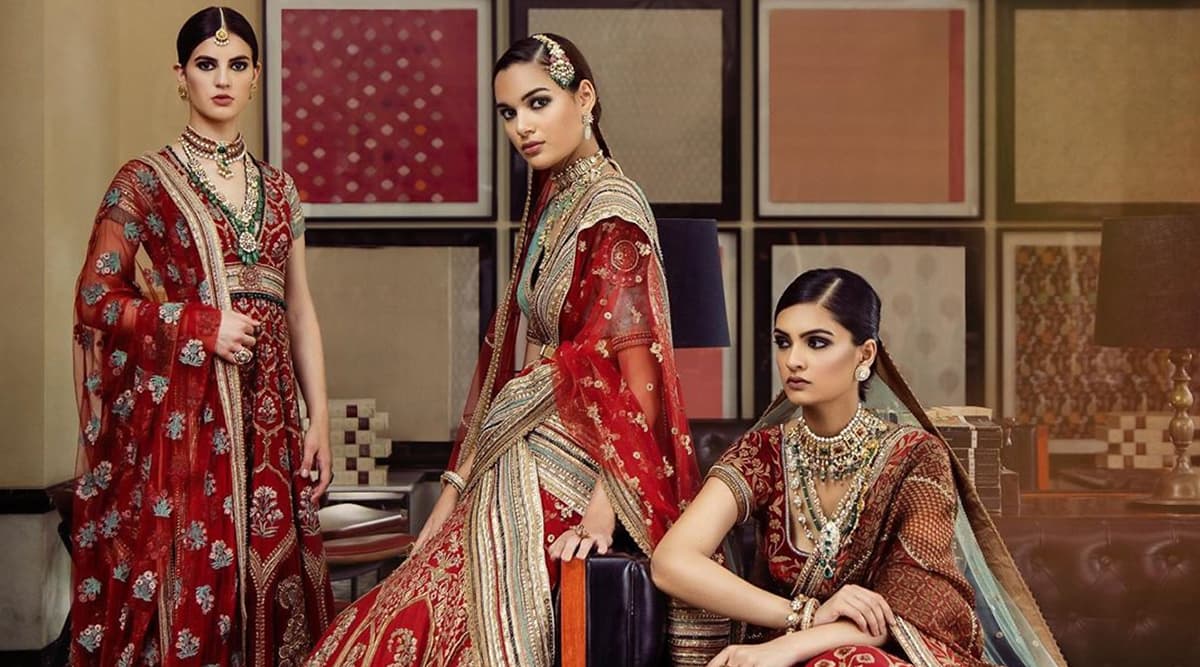 Wedding is the most important day in every girl's life and that's before she gives birth to her baby. But until then, she wants everything to be perfect and even dream of having a fairytale wedding since the age of six. Choosing her bridal trousseau is like a task, especially, if she's confused about who she wants to wear or which designer is her ultimate favourite. While Deepika Padukone, Anushka Sharma and Priyanka Chopra have given us zillion of reasons to adore Sabyasachi and his creations, there are girls out there who think they would like to explore their options. Wedding Season 2019–20 Special: 7 Important Things to Consider Before Booking a Perfect Venue for Your Marriage Ceremony.
 Why settle for Sabyasachi because the crowd is asking you to? Start thinking out-of-the-box and settle for options that are equally famous and masters of their own profession. While 'Manish Malhotra' wala lehenga seems to be a thing of the past, we suggest you pick designers like Kresha Bajaj or Falguni & Shane Peacock for your d-day, who are as brilliant as one can think them to be. This article is strictly for those who want to go beyond the usual. Though their names may sound familiar, we think there's a lot more to explore when it comes to their creativity. Have a look... 
Bridal Weight Loss Tips: 9 Foods That Will Help You Lose Weight For The Wedding.
Falguni & Shane Peacock
The designer duo loves to add a dash of sparkle to all their outfits. They love when their designs shine brighter than the diamonds. Their detailings are very intricate and their floral motifs are a work of art. You should definitely pay a visit to their new store to get hold of their recent designs that are majestic and royal to the core. Remember PeeCee picked their design for one of her receptions.
Kresha Bajaj 
We love Kresha Bajaj since the day she designed Samantha Ruth Prabhu's wedding trousseau. The lady loves having a balance between her pastel hues and solid colours. While the Southern beauty picked more of lavender, you can settle for a bright red like the one in the picture below. Her designs look straight out of a fairy tale and you can trust her for making you look like a princess.
Shyamal and Bhumika 
Another amazing duo whose artwork is an amalgamation of being traditional and modern at the same time. They work with brighter hues and love to emphasize rich embroidery. Go for them if you are a fan of traditional designs but like modern cuts.
JJ Valaya
JJ Valaya is quite popular in the fashion circle though he doesn't wish to participate in fashion weeks more often. The man is pure genius and so are his designs. They are loaded with zardozis and intricate motifs that are a treat for your eyes.
Shantanu & Nikhil 
If you want to go a bit traditional for your wedding reception, try picking Shantanu and Nikhil design for your reception may be. They have tons of options to choose from and you can either opt for embroidered gowns or settle for some silky robes. It all depends on your choice in the end. We'd always prefer sticking to basics while keeping our modern avatars for cocktail parties.
Having said this, we don't hate Sabyasachi! We love him from the bottom of our heart in fact. But that doesn't mean we'll let you follow the crowd. He's a brilliant man who's damn good at his job but so are these other names. If given a choice, we'd like to flaunt all of their designs one at a time. Sadly, we are only going to get married once.