Who let the red-hot ladies out?! At the Vogue Beauty Awards 2018 that took place last night, a plethora of gorgeous celebrities walked the red carpet with their own star power (and great outfits!). While many emerging actors and fresh faces did their best to be fashionably perfect for the awards night, our eyes lingered around the two ladies who, despite wearing the hue of the carpet, stood out.
We're talking about Katrina Kaif and Kangana Ranaut, the two ladies who chose to exhibit the fierceness of shades of red. Speaking of which, Katrina Kaif, who has been a patron of the colour red, upscaled her style in a risqué thigh-high slit. The diva was spotted donning a flirty scarlet Ong Oaj Pairam robe gown with a rather stimulating thigh-high slit. She completed the look with Jet Gems accessories. Take a peek at her look.
Katrina Kaif in a risqué thigh-high slit robe gown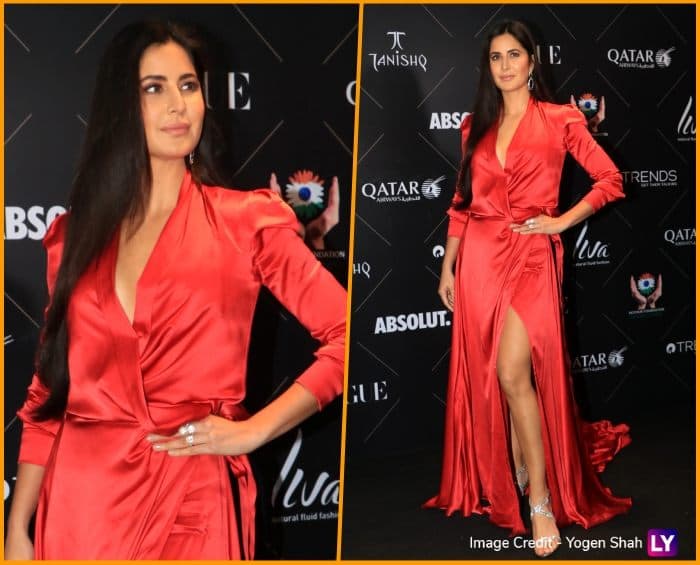 While Katrina opted for something racy, Kangana opted for something spicy (unintentional rhyme). The actress wore a Gaurav Gupta deep red number and paired it with Tanishq Jewellery. Why yes, the gown was rather bold with its sharp designs, did give it an edge. But what really made the look hot was the hair and makeup. Check it out below.
Kangana Ranaut in an edgy Gaurav Gupta number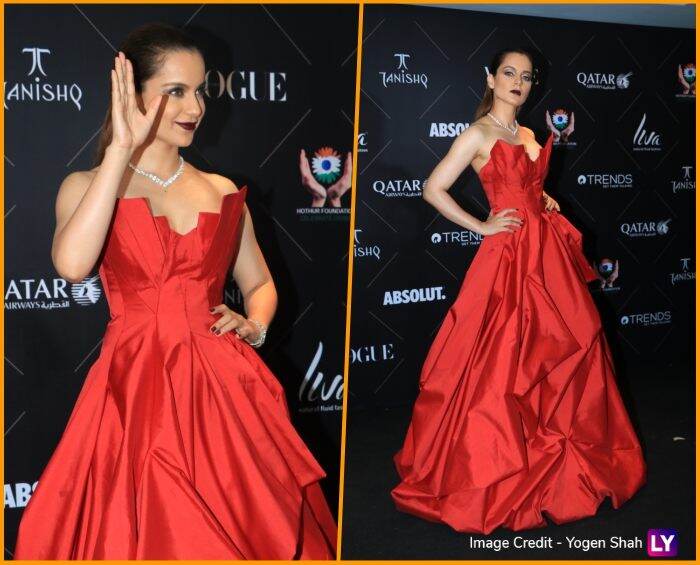 Both the stunners of red carpet were there not just to mesmerise us but also to collect their trophies for the night. Katrina Kaif bagged the Fitspiration Of The Year award while Kangana Ranaut took home the Beauty of The Year award. The awards night also saw many more celebrities showing off their beautiful side and well, rocking the red carpet!