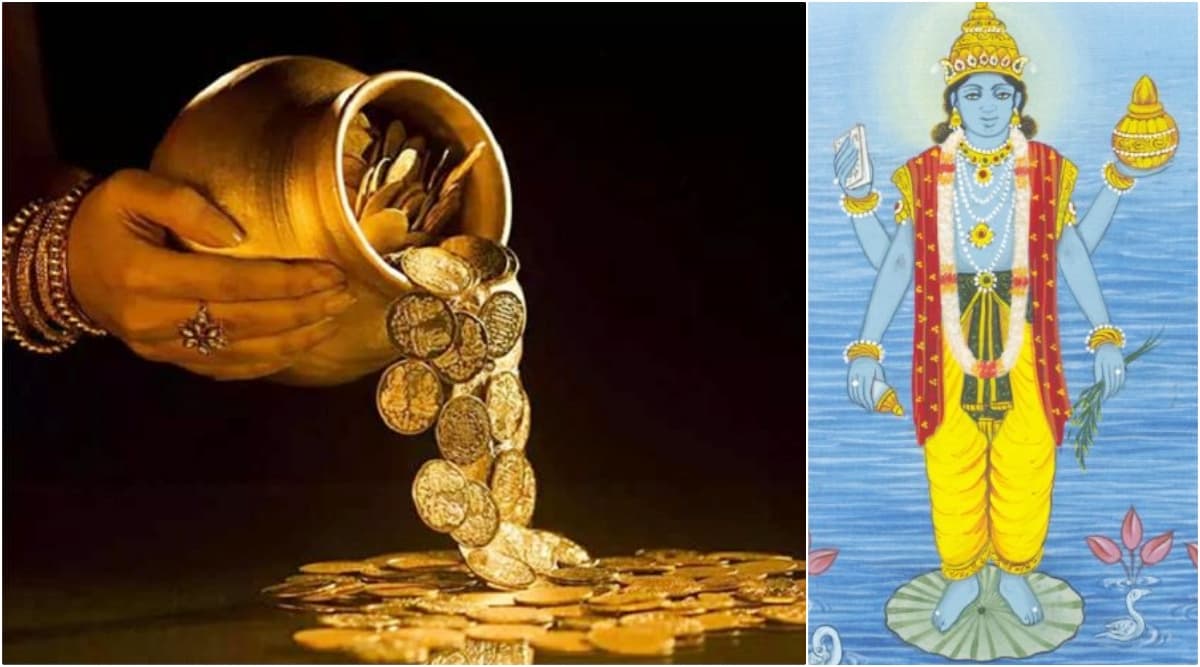 Today starts the celebration of Diwali 2019. The festival of lights will be marked over the next five days, starting with the first day of Dhanteras. Also known as Dhantrayodashi it is a day to invest in gold and silver. Buying these precious items is said to being good luck and prosperity. But there is also a specific time when one should buy these precious metals and artefacts. In this article, we will be looking at everything about Dhanteras, such as Dhanteras 2019 date in India, the significance of Dhanteras, shubh muhurat (auspicious timings) and puja vidhi (customs and rituals). On the next day following Dhanteras, people observe Choti Diwali, or Naraka Chaturdashi, and a day after that Lakshmi Pooja, or Badi Diwali, is celebrated with fun and frolic.
When is Dhanteras 2019?
Dhanteras, also known as Dhanvantari Trayodashi, will be celebrated on October 25, i.e. Friday, this year. The festival of Dhanteras is observed on the 13th lunar day of Krishna Paksha in the month of Karthik of the Vikram Samvat Hindu calendar. The Dhanteras' day called as 'Udayvyapini Trayodashi' too.
What is The Story And Significance of Dhanteras?
As per the legends, there are different meanings, reasons, and significance due to which the Dhanteras Puja is done. The festival of Dhanteras marks the discovery of amruta (nectar of immortality) by the Father of Ayurveda – God Dhanvantri. He appeared with the jar full of amruta, when the gods were performing the 'samudra manthan' (the churning of the sea).
It is also said that Goddess Lakshmi came out of the ocean of milk during the samudra manthan on the day of Dhantrayodashi, which is why she is worshipped on the day of Trayodashi. 
Another legend ascribes an interesting anecdote of the 16-year-old son of King Hima. It was said that he would die of a snake bite on the 4th day of his marriage. On that day, his wife didn't let him sleep and instead spread out all her ornaments, gold and silver coins around their sleeping chamber. Also, she also lit a lot of lamps inside that place.
When Yama, God of Death, arrived in the avatar of a snake at their doorstep, his eyes were dazzled by the light. He was blinded by the shine and light emitted by lamps, jewellery, and gold and silver coins. Failing to reach inside the chamber, and rather being blinded on the doorsteps, the God of Death returned – which saved the life of the prince.
Hence it is said that one should buy pots, pans, gold, silver or other type of precious metals. It is believed that buying gold and silver protects you against bad omens. Ominous Things You Should NEVER Buy on Dhantrayodashi Diwali Festival.
What is the Shubh Mahurat of Dhanteras 2019?
Day of Dhanteras Puja – 

October 25, 2019, Friday

Dhanteras Puja 2019 Mahurat – 

19:23 to 20:39 (7.23 PM to

 

8.39 PM)

Dhanteras Pooja 2019 Time – 

1 hour 15 minutes

Dhanteras 2019 Pradosh Kaal – 

18:09 to 20:39 (6.09 PM to 8.39 PM)

Dhanteras 2019 Vrishabha Kaal – 

19:23 to 21:23 (7.23 PM to 9.23 PM)
How is Dhanteras Pooja Performed?
People in different parts of India celebrate the festival as per their faiths and rituals. However, as per the scriptures, one should practise the Shodashochara ritual. It consists of 16 ways of worshipping which includes aasan, padya, jewellery, scents, flowers, dhoop, deep, naivaidya, aachman (pure water), aarti, and parikrama, arghya, aachaman (scented water), bathing, clothes and a betel leaf (with all these offerings).
On the festival of Dhanteras, people perform different poojas and worship Goddess Lakshmi, Lord Kuber and Lord Ganesha. Devotees also worship the holy animal cow. Milk and milk products are considered to be very good.
On Dhanteras, people burn earthen lamps and install lights in-and-out of the house - as a way to ward off any evil, threat, or phobia surrounding Yama, the God of Death.
Buying gold, silver, utensils, and other items are considered very lucky and are believed to be good signs of fortune coming into your house in future.
'Dhan' means wealth and 'Teras' mean the 13th day. Every year, people celebrate Dhanteras, which also marks the beginning of the auspicious festival of Diwali. It is considered to be a very important Hindu festival, which is celebrated with grandeur and festivities. We, at LatestLY, wish you and your family a very 'Happy Dhanteras 2019'.