May 1 is the foundation day of both Gujarat and Maharashtra. Referred to as the 'Jewel of Western India' Gujarat Day 2019 will celebrate its 59th foundation day. Gujarat was formed along with the state of Maharashtra after it was divided from Bombay state. Various events and programs will be held highlighting its cultural and traditions. On this day, Gujaratis wish each other on by sending Gujarat Day 2019 wishes and messages. Various talks and speeches on its history and formation are held at different events in the state. People also send Gujarat Day quotes, WhatsApp messages, GIF images, greetings and SMS to wish the foundation day of Gujarat. Gujarat Day 2019 Date And Significance: History of The Foundation Day Of The State.
The idea for a separate state of Gujarat first cropped up in a magazine called Kumar in 1928. Later writer and freedom fighter K M Munshi suggested a concept called Mahagujarat. The idea was then suggested in a meeting of the Gujarat Sahitya Sabha which held in Karachi in the year 1937. Gujarat received the status of a state in 1960. One of the first depictions of Gujarat was made by Devshavji Parmar in a poem titled 'Uthtrishta Jagrat'. Gujarat has one of the highest agricultural growth rates at around 11 per cent against a national average of over 2 percent. The state has all-weather roads and is connected with its village. The state has been one of the main centres of Indus Valley civilisation. As Gujarat Day approaches, we have compiled a list of messages and greetings to send on the state's foundation day.
Here are WhatsApp messages, Facebook Status, GIFs, Greetings and SMS to send on Gujarat's Foundation Day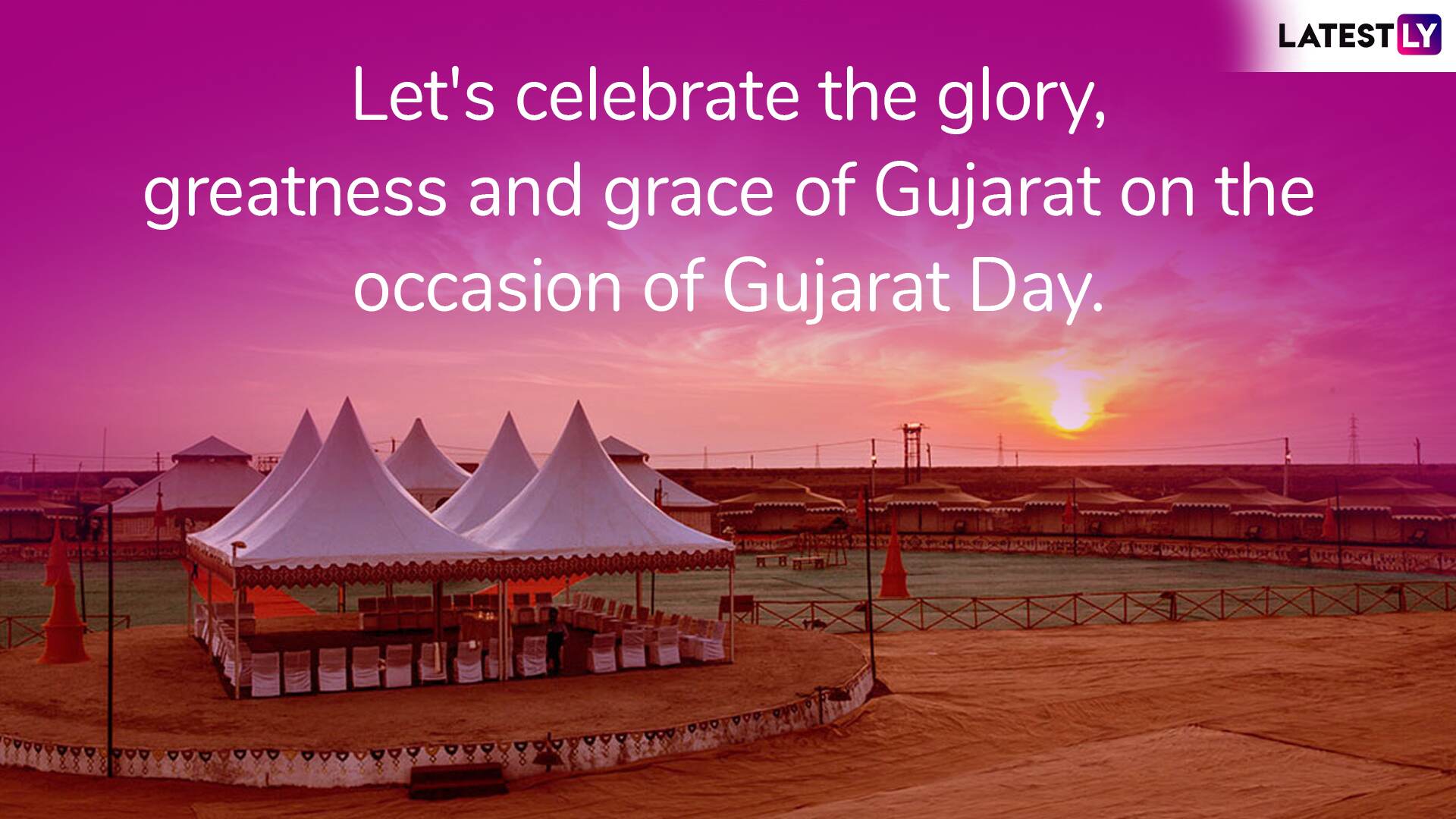 Message Reads: Let's celebrate the glory, greatness and grace of Gujarat on the occasion of Gujarat Day.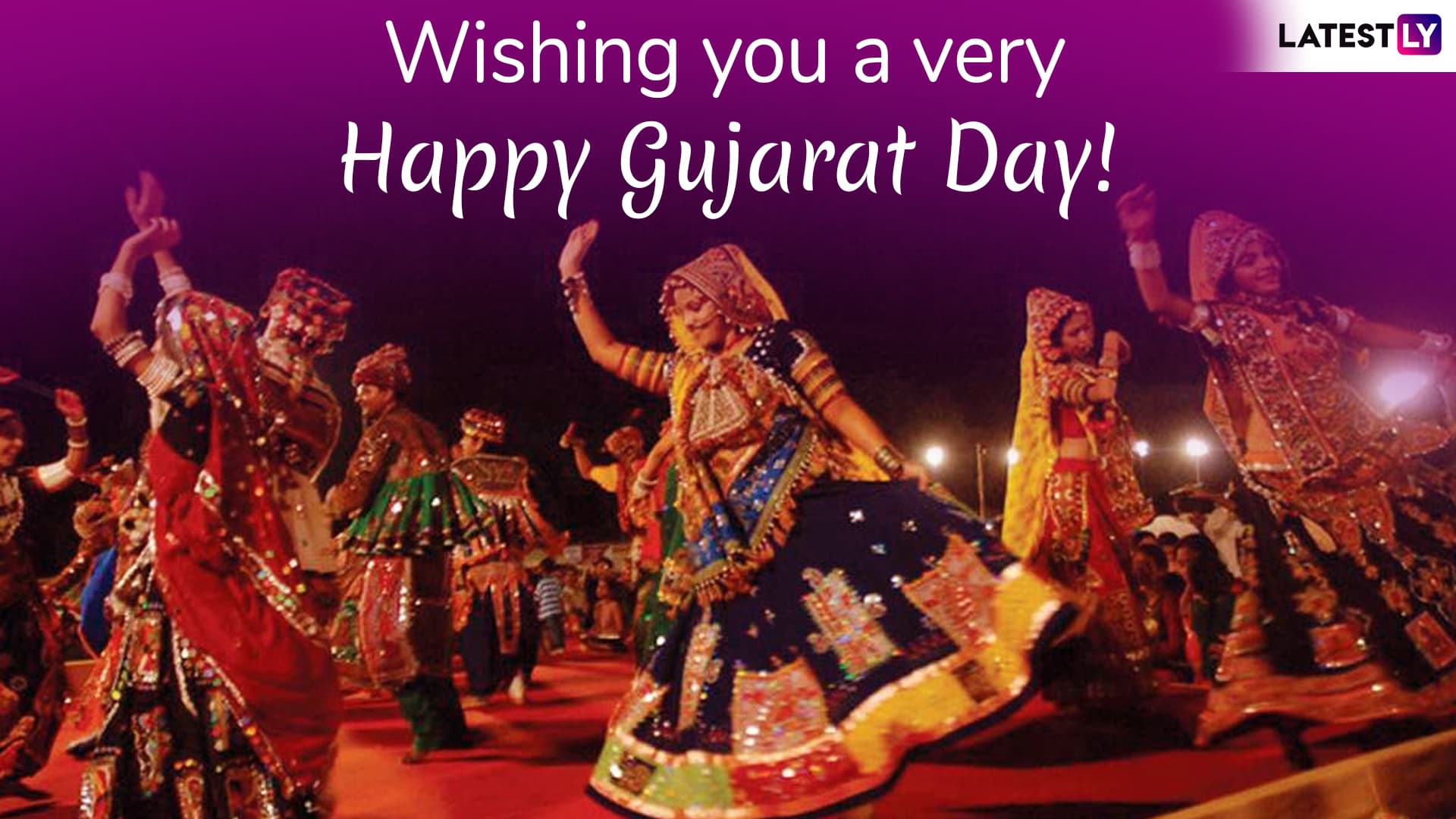 Message Reads:  Wishing you a very Happy Gujarat Day!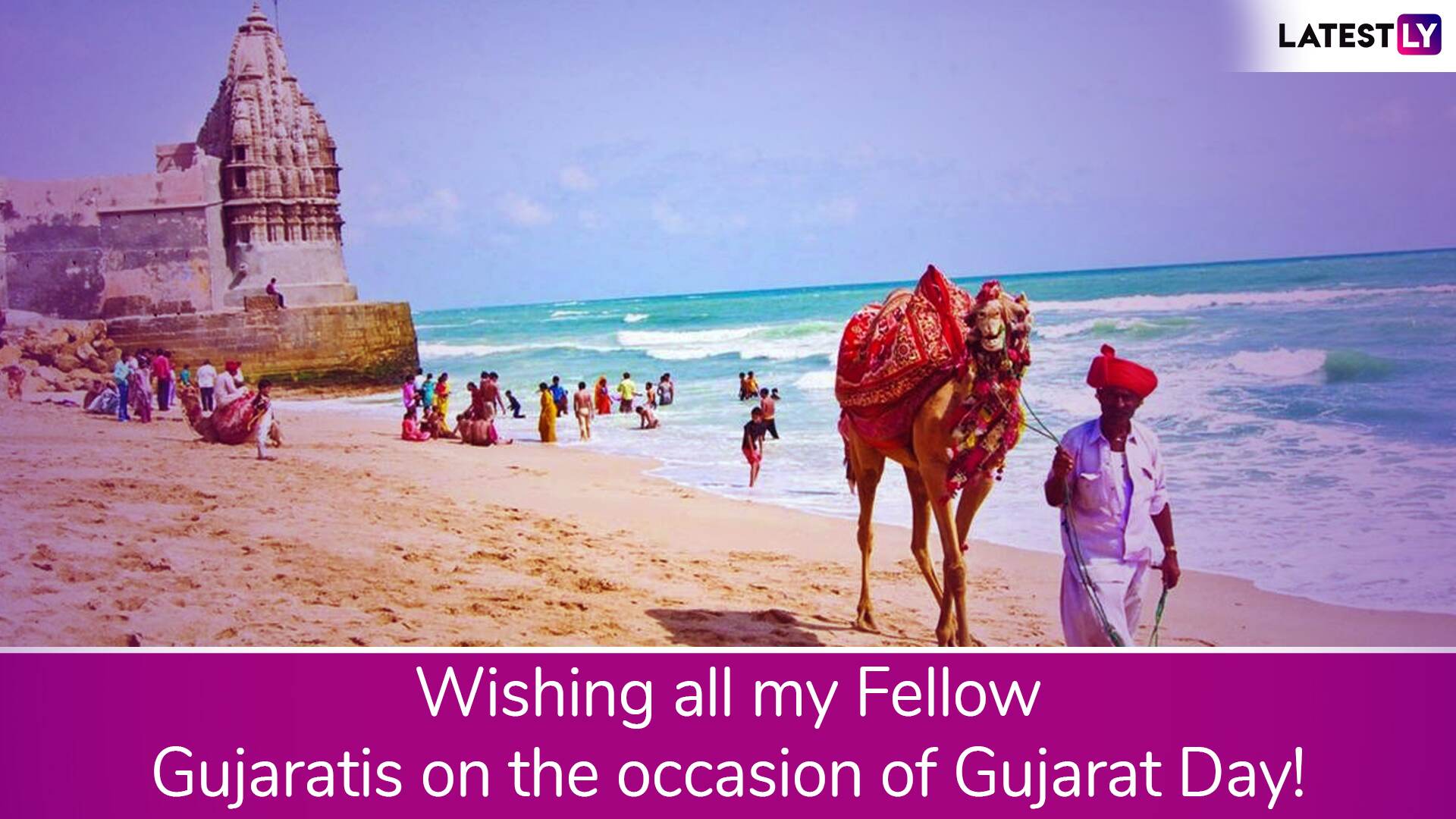 Message Reads: Wishing all my fellow Gujaratis on the occasion of Gujarat Day!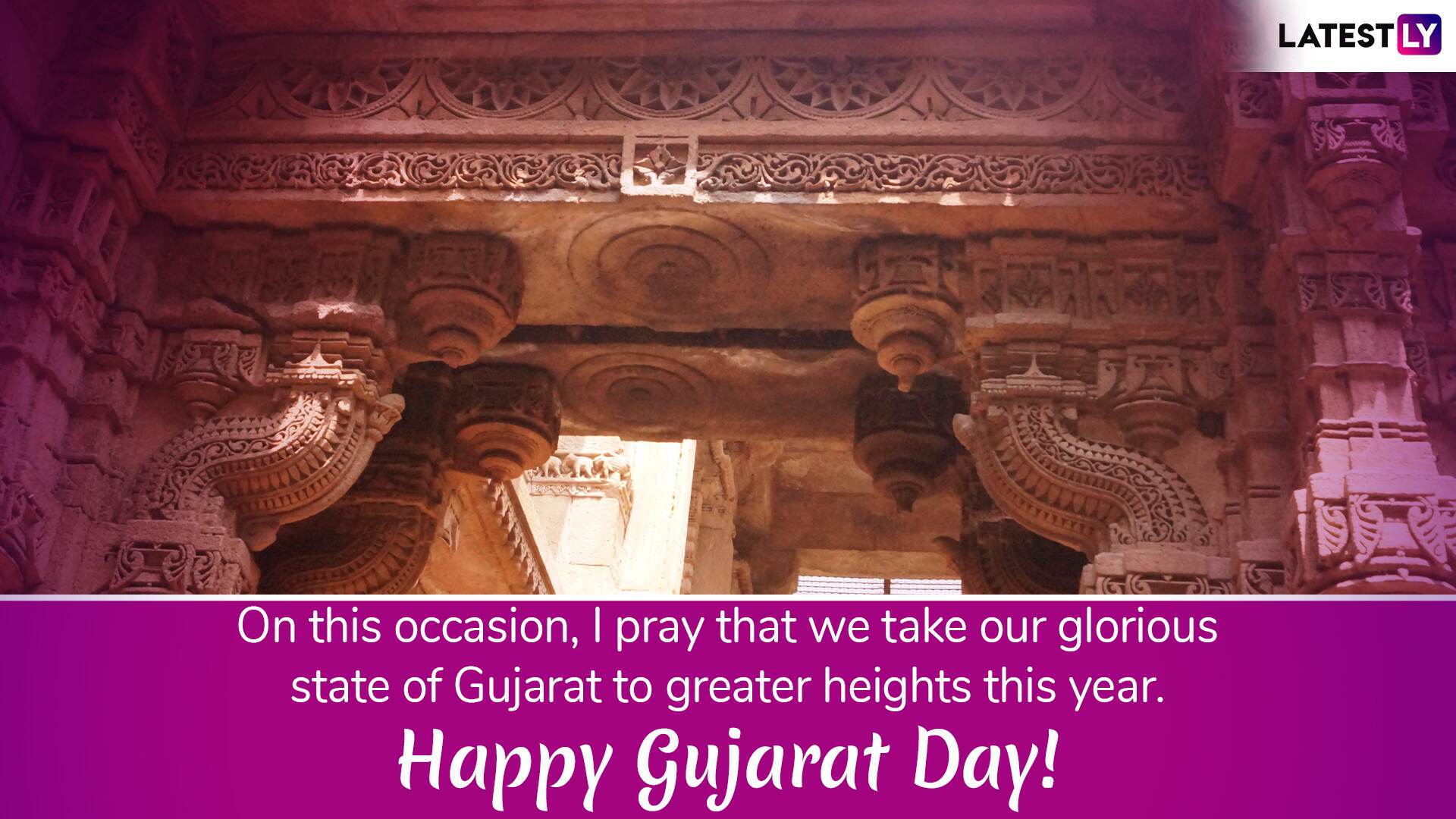 Message Reads: On this occasion, I pray that we take our glorious state of Gujarat to greater heights this year. Happy Gujarat Day!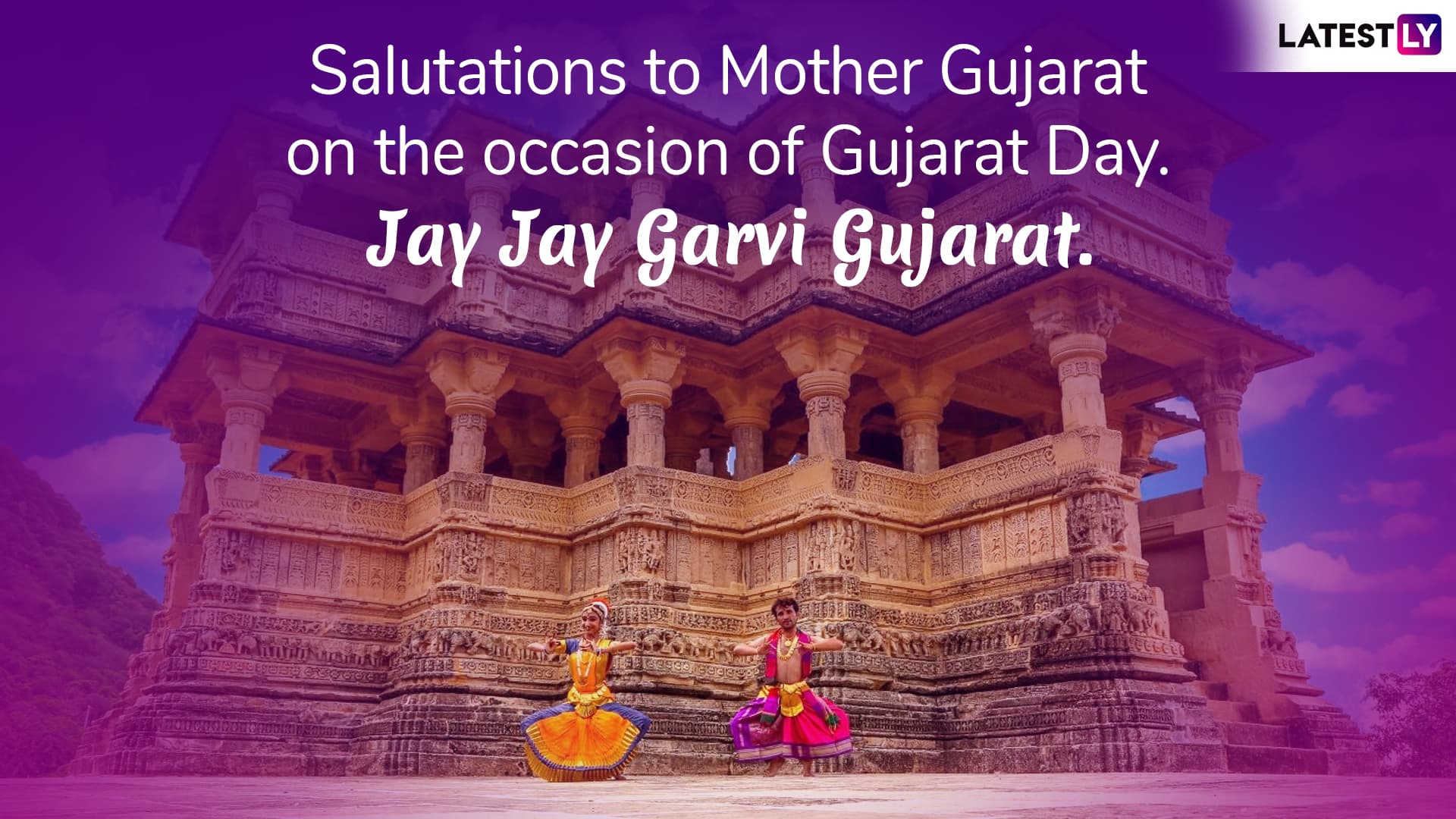 Message Reads: Salutations to Mother Gujarat on the occasion of Gujarat Day. Jay Jay Garvi Gujarat.
Watch the video here:
During the British Raj also, Gujarat played a major role in businesses of Karachi and Mumbai. Some of the major agricultural products of the state include cotton, groundnuts, sugarcane and milk products. Forbes list of the world's fastest-growing cities in 2010 included Ahmedabad at number 3 after Chengdu and Chongqing from China. Gujarat is also the home state of some of the pioneers of freedom fighters like Mahatma Gandhi and 'Iron Man of India, Sardar Vallabhai Patel.
(The above story first appeared on LatestLY on Apr 30, 2019 12:22 PM IST. For more news and updates on politics, world, sports, entertainment and lifestyle, log on to our website latestly.com).