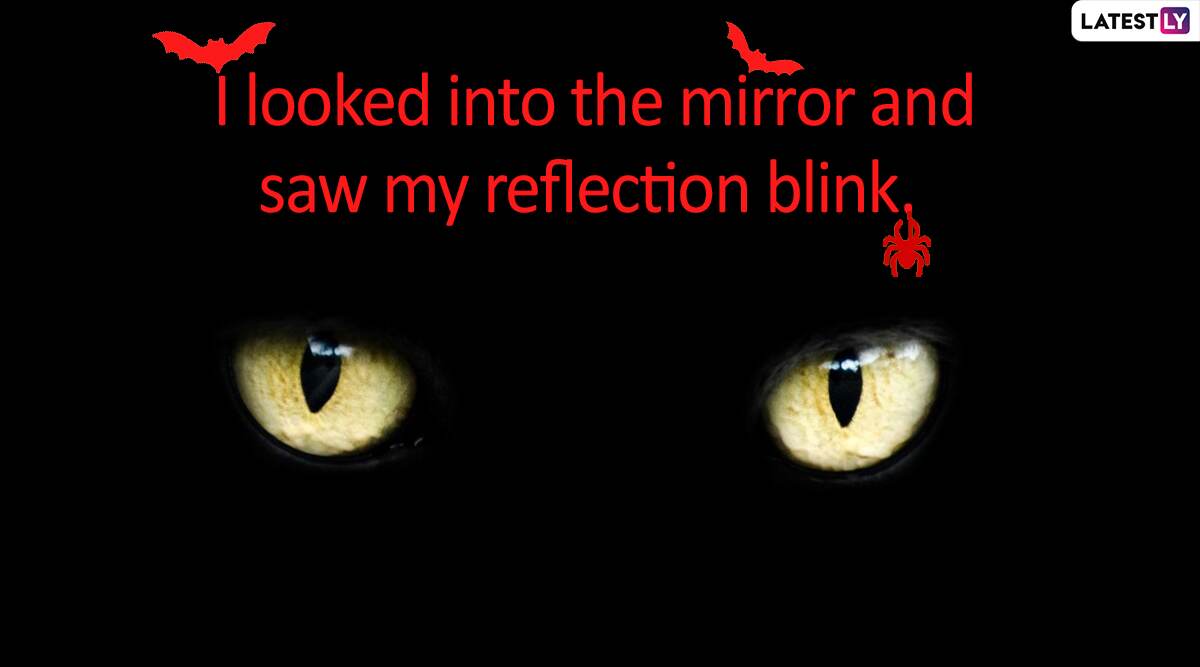 It is the time for all the spooky feels as Halloween 2019 is being marked today. The festive observance also called as All Hallows Eve or All Saints' Eve it is the time dedicated to remembering the dead and departed souls. From scary costumes, spooky pumpkin carvings, and all the fictional associations with the observance, Halloween is all about ghosts, witches and vamps. And to keep up with the spookiness we have compiled some Halloween images with scary one-liner or two-liner stories which will give you the creeps. These really short tales or ideas are perfect to send to your friends and family for Halloween 2019. You can also send them as Halloween messages, Happy Halloween captions, pictures, images or even SMS. Halloween 2019 Quotes: Spooky Words That Will Scare the Bejesus Out of Your Friends While You Send Them Greetings Through Facebook, WhatsApp and Instagram.
The practice of Halloween emerged over 2000 years and it was started by the Celts. It started as a day that brings or bridges the gap between the living and the dead. And although the celebrations are not so popular in India, over the years we see several Halloween-themed parties and enthusiasm about this festival everywhere. If you are not much into the spooky celebrations but still want to pass on the wishes and greetings for the day, we have made perfect scary two-liner images which are inline for the day. You can download these as Halloween images and send them as spooky messages and greetings of the day.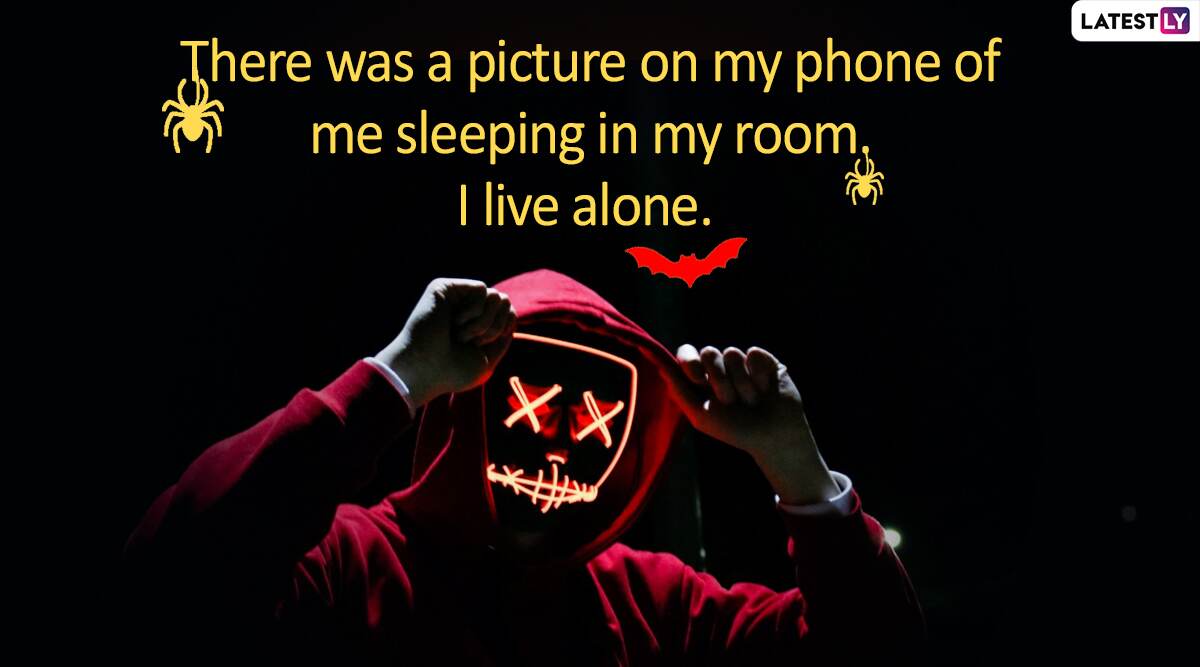 Halloween Message reads: There was a picture on my phone of me sleeping in my room. I live alone.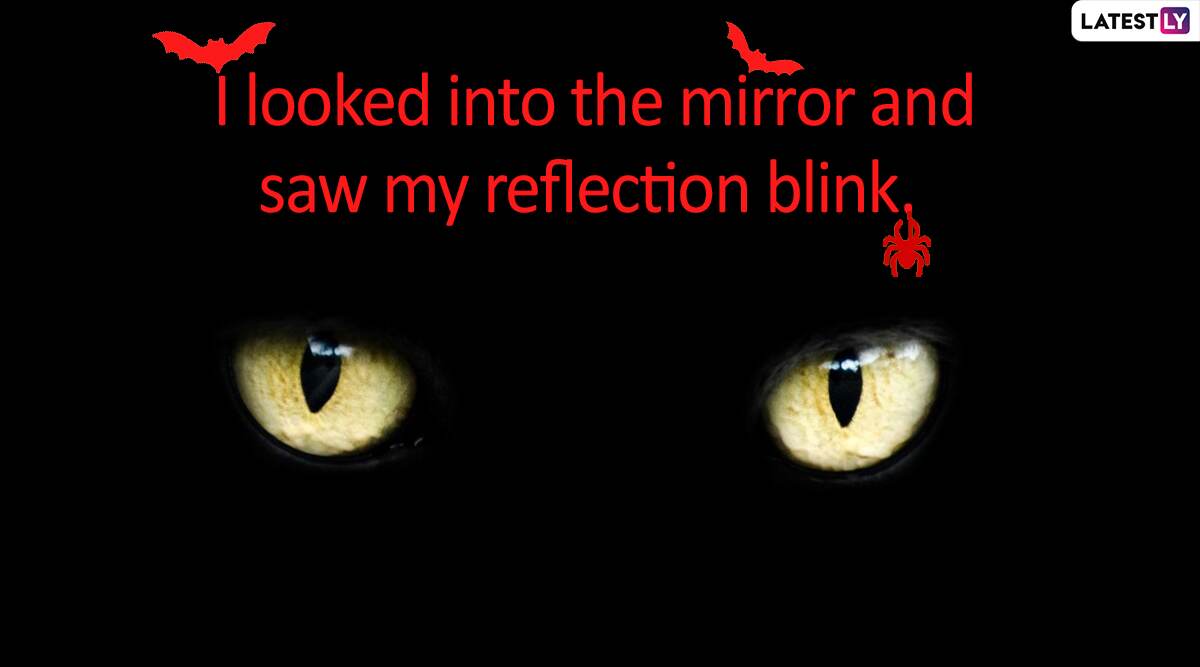 Halloween Message reads:  I looked into the mirror and saw my reflection blink.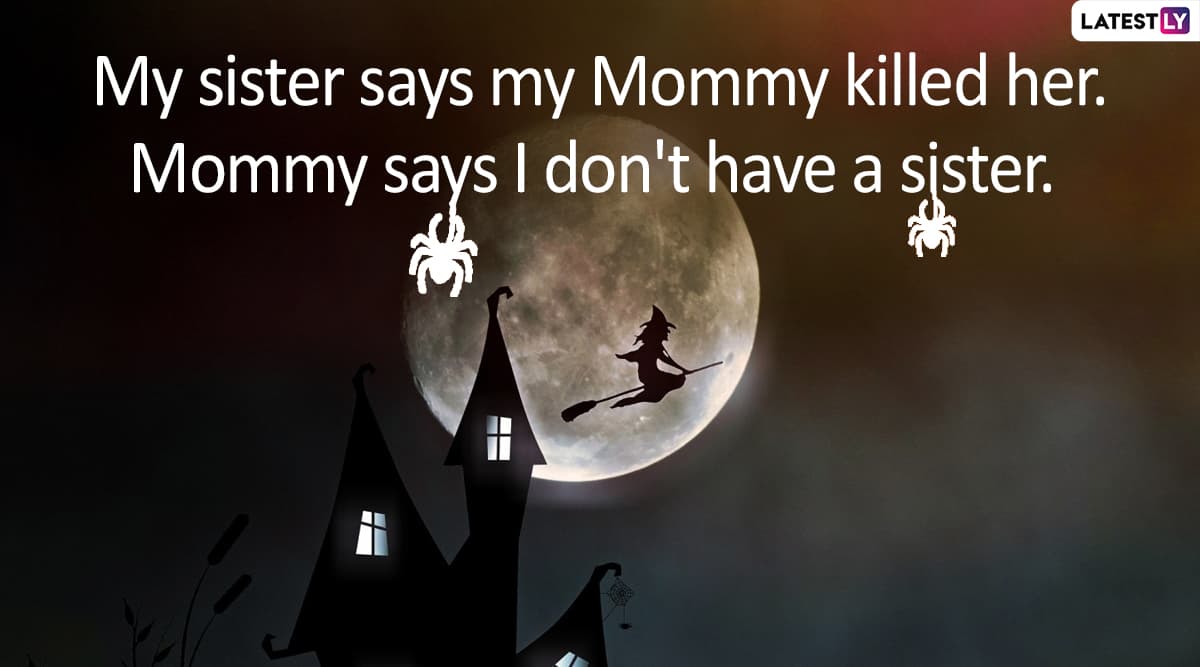 Halloween Message reads:  My sister says my Mommy killed her. Mommy says I don't have a sister.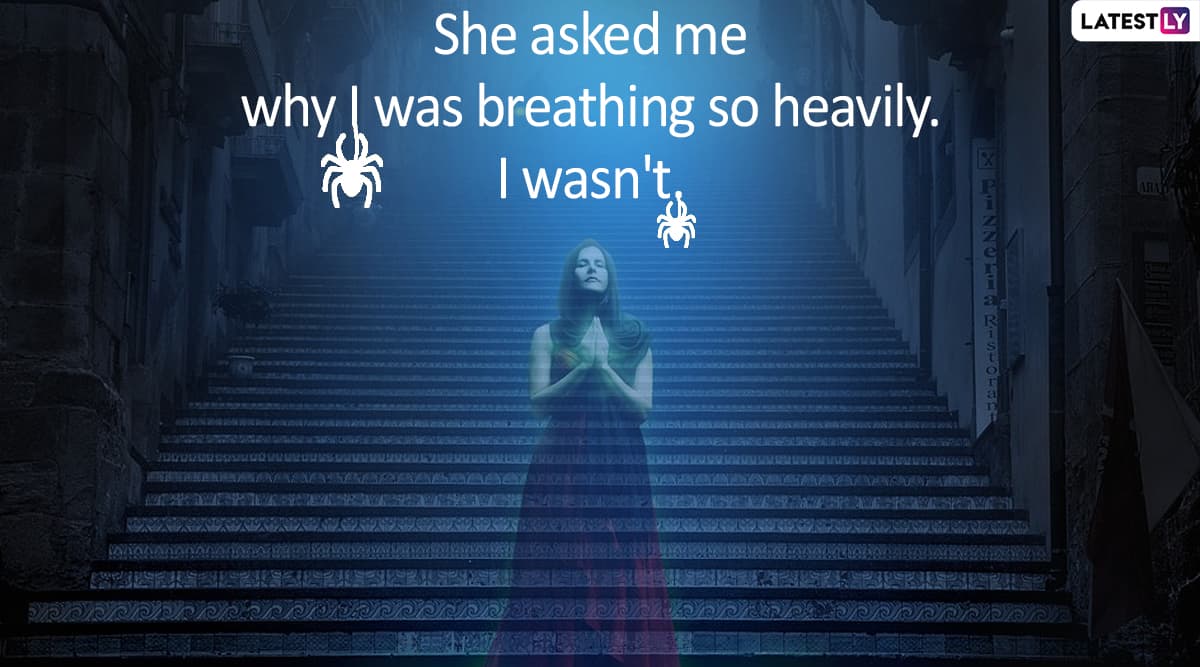 Halloween Message reads: She asked me why I was breathing so heavily. I wasn't.
Halloween Message reads: I woke up to hear knocking on glass. I thought it was the window until I heard it come from the mirror again.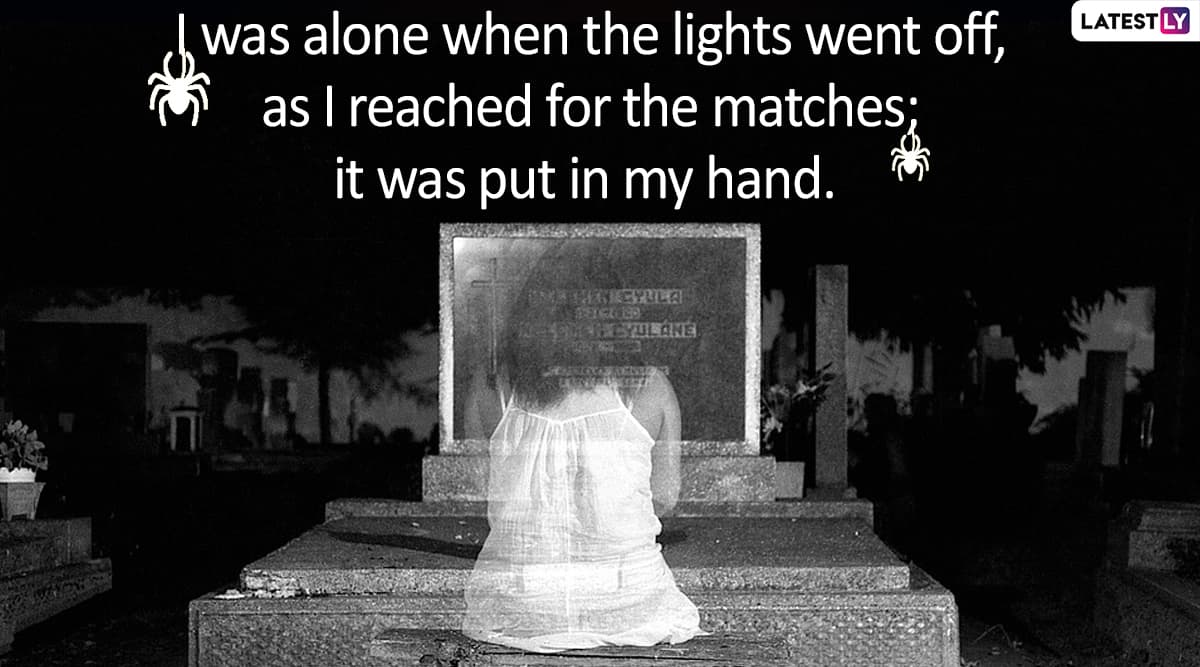 Halloween Message reads: I was alone when the lights went off, as I reached for the matches; it was put in my hand.
Halloween GIFs
Have those stories given you the creeps to even sleep alone at nights? Then the best way to get through is share them with other friends and pass on the spooky vibes for the festive observance. These images, quotes and short horror tales are also an unique way of wishing Happy Halloween. We wish you a Happy Halloween 2019!