One of the most auspicious months of the Hindu calendar, the holy month of Shravan begins today. The holy month of Shravan which sees a devoted worship to Lord Shiva will be observed in the Western states and Southern states of the country from today. The holy month also known as Sawan begun 15 days earlier in Northern India. The entire month is said to be a favourable time to worship Lord Shiva who is said to grant all their wishes. People also send in Shravan greetings and messages to their friends and family. Messages of Happy Shravan 2019 and Lord Shiva images, photos, greetings are sent across over Facebook, WhatsApp and other social media platforms. If you too are looking for Happy Shravan Mass messages and greetings, let us give you a beautiful collection of Sawan wishes. Happy Sawan Somvar 2019 Messages: WhatsApp Stickers, GIF Images, Facebook Photos, Greetings and SMS to Celebrate The Holy Month of Shravan.
Among the month of Shravan, the Mondays are said to be more auspicious than other days, as it is a day that worships Lord Shiva. People observe a Shravan Somwar Vrat and visit Shiva temples and pay their respects to the Lord. A special Puja of Lord Shiva is also performed before breaking the fast in the evening. Given below is a beautiful collection of Lord Shiva photos, Shravan messages and greetings.
Shravan 2019 Messages and Wishes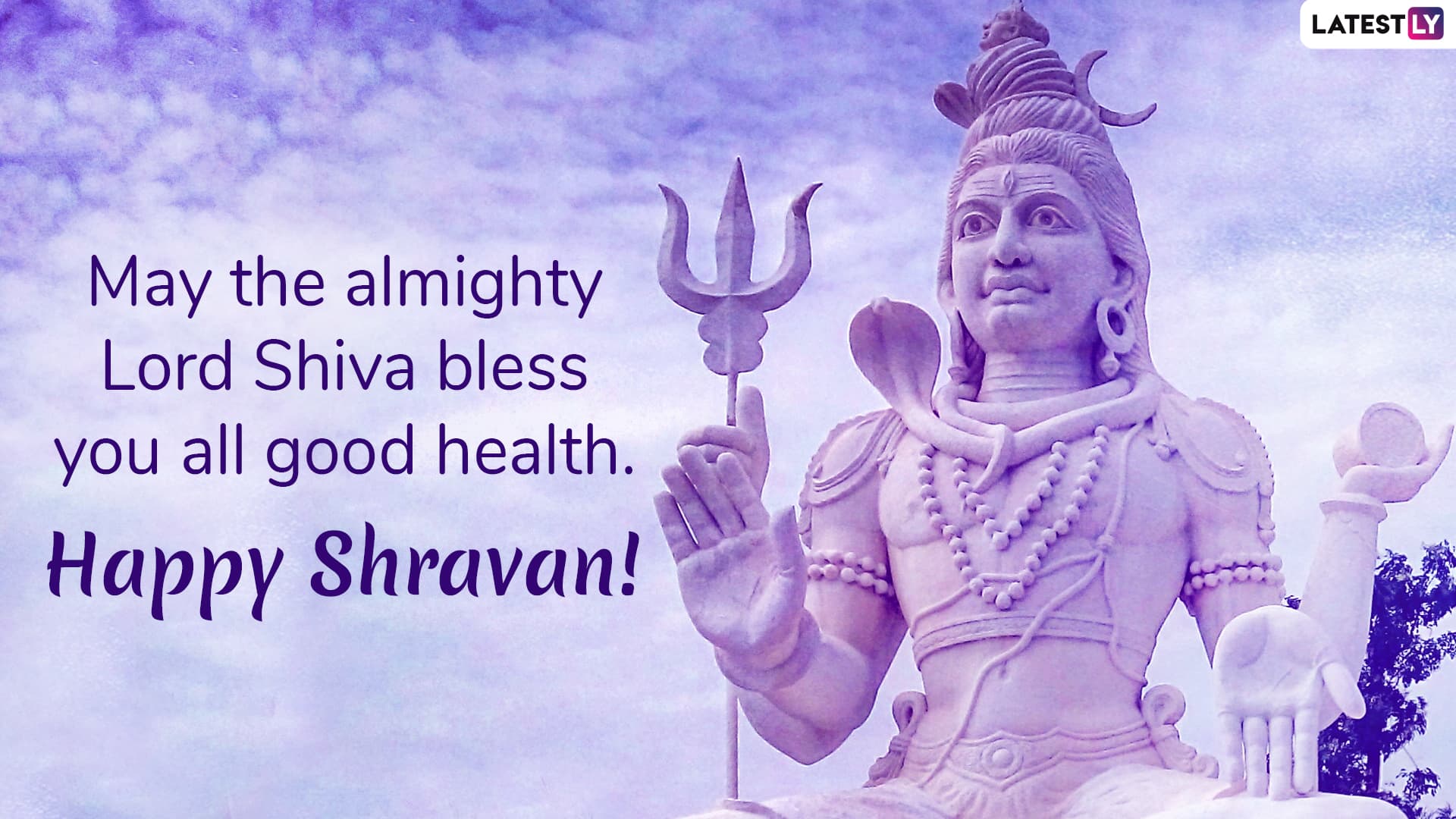 Message reads: May the almighty Lord Shiva bless you all good health. Happy Shravan!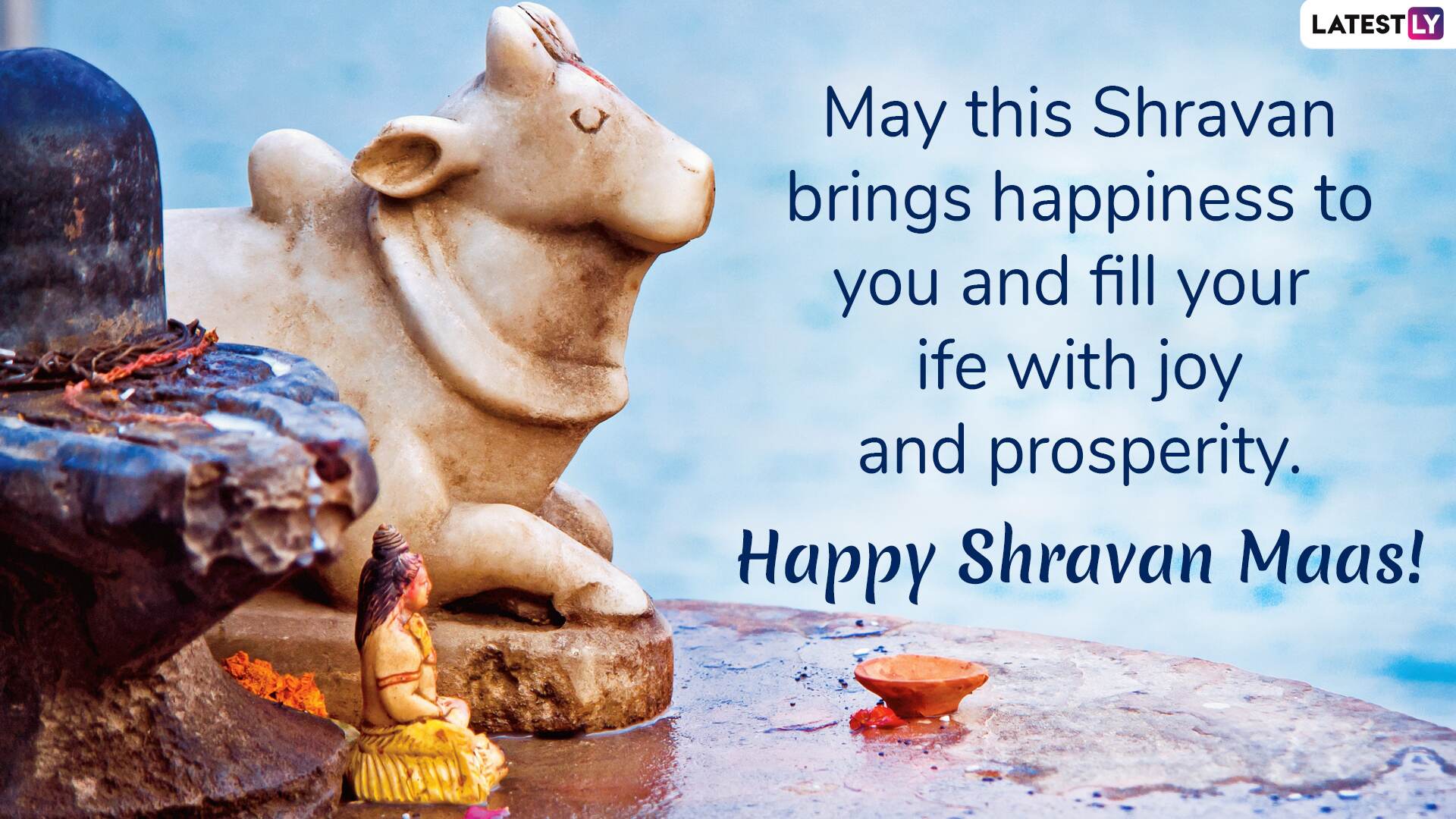 Message reads: May this Shravan brings happiness to you and fill your life with joy and prosperity. Happy Shravan Maas!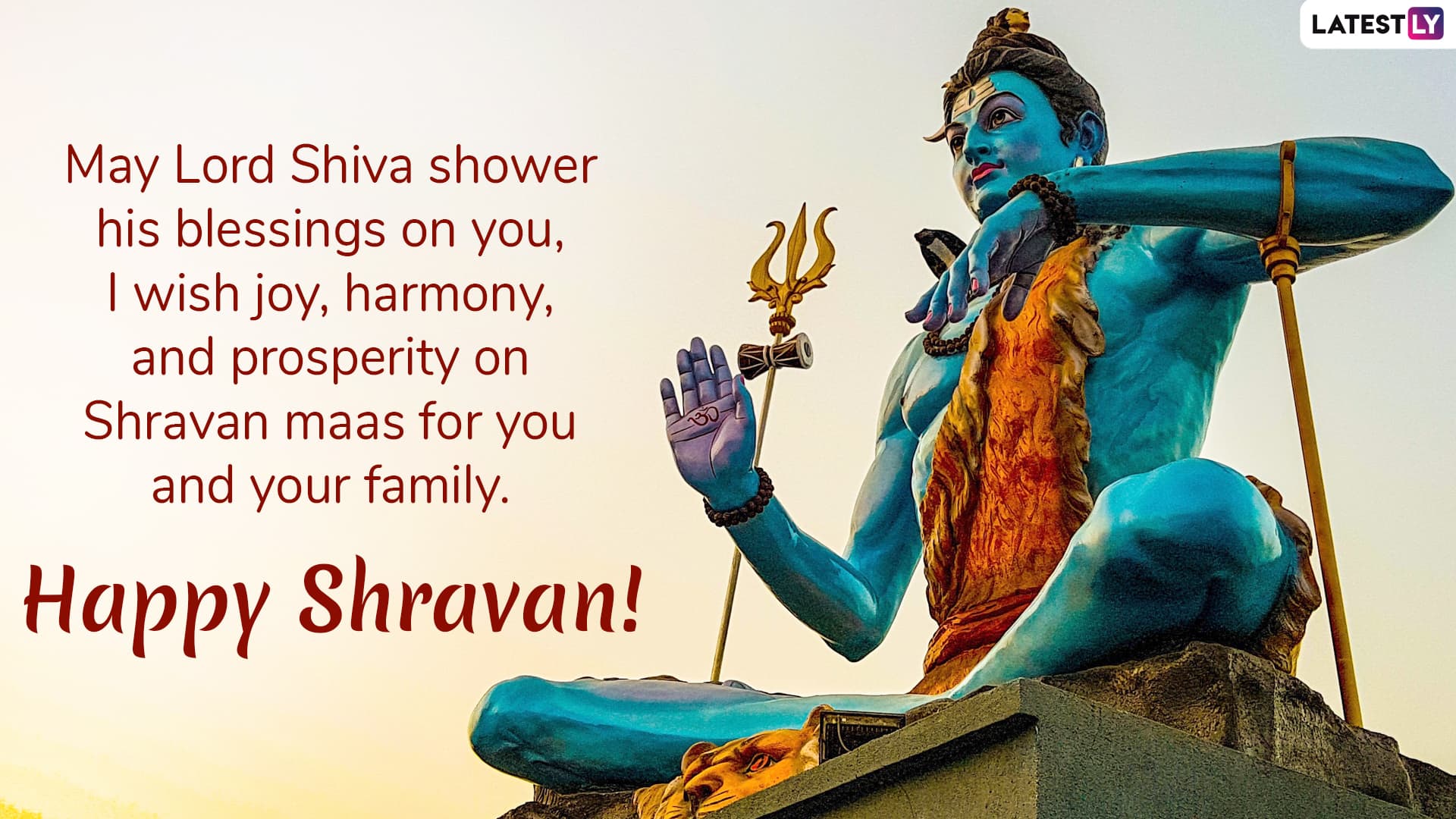 Message reads: May Lord Shiva shower his blessings on you,
I wish joy, harmony, and prosperity on Shravan maas for you and your family.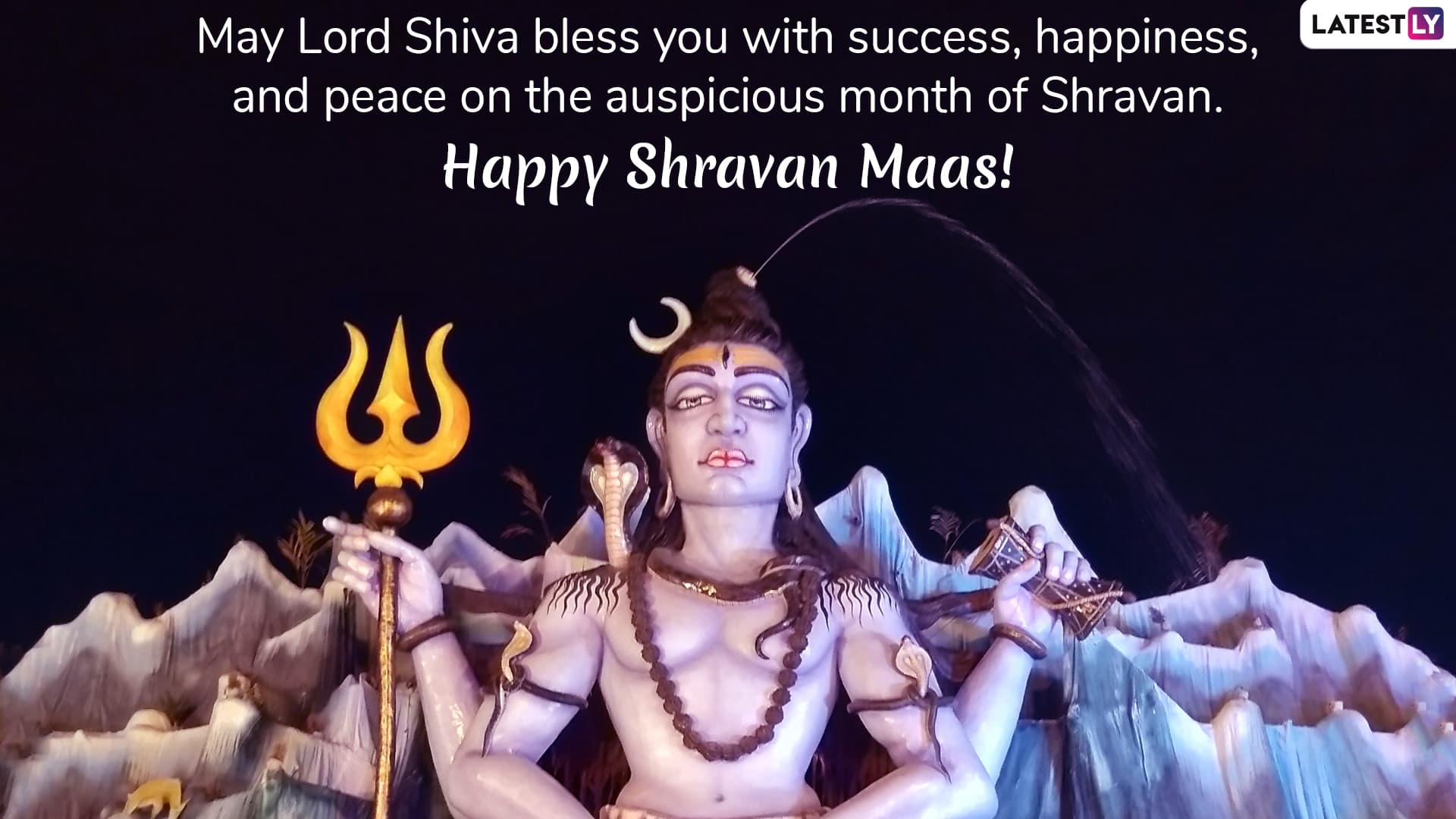 Message reads: May Lord Shiva bless you with success, happiness,
and peace on the auspicious month of Shravan. Happy Shravan Maas!
Lord Shiva GIFS
Shravan WhatsApp Stickers
Whatsapp Stickers have made it easier to send your greetings with just a click. You can download special animated images and stickers for each occasion. There are special sticker packs created to pass on the greetings for every festival. So you too can download special Sawan or Shravan stickers and send your wishes via the messaging application.
We hope the above collection of Shravan Mass messages, images and greetings help you to send wishes to your friends and family. We too wish you a Happy Shravan Mass 2019!
(The above story first appeared on LatestLY on Aug 02, 2019 06:00 AM IST. For more news and updates on politics, world, sports, entertainment and lifestyle, log on to our website latestly.com).