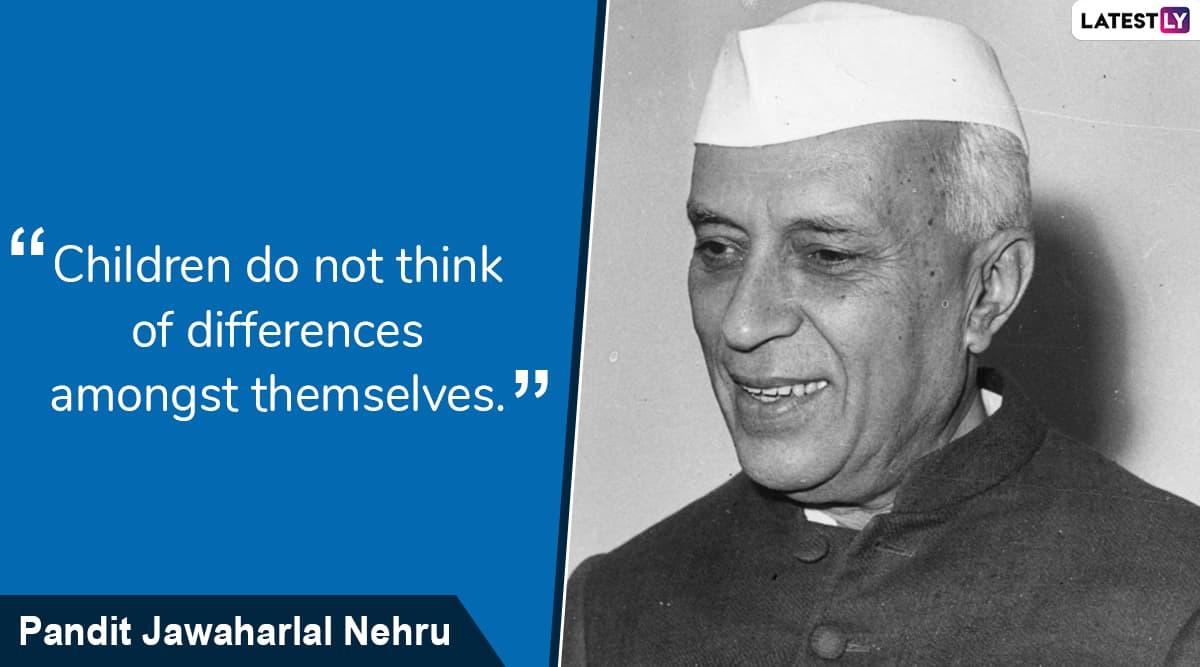 Children's Day 2019 is here! As children gear up for celebrations, on November 14, we take a moment in remembrance of Pandit Jawaharlal Nehru, the first Prime Minister of India, whose birth anniversary is commemorated as Children's Day in India. Jawaharlal Nehru had a soft corner for children. He always believed that children are the future architects of the country, and their contribution to shaping the economy is immense. Nehru was fondly called as "Chacha Nehru" given his love, care, concern, and affection for them. Children's Day in India is also observed as Nehru Jayanti, and Bal Diwas. As the jubilatory day of Children's Day 2019 nears, we at LatestLY bring you some of the top quotes of former PM Jawaharlal Nehru on children to celebrate Bal Diwas this year. Jawaharlal Nehru 130th Birth Anniversary: 7 Lesser-Known Facts About The First Prime Minister of India.
These thoughtful sayings by Pandit Nehru are evergreen and will make all of us think hard. Of course, you can share them with your family and friends as much as you can, but it is also important to understand their meaning and importance in today's times and its contributions to the society. Trust us, these glorious quotes by Jawaharlal Nehru on kids will brighten up the day much more. Children's Day India 2019 Date and Significance: Know History of the Day Also Known As Bal Divas and Nehru Jayanti.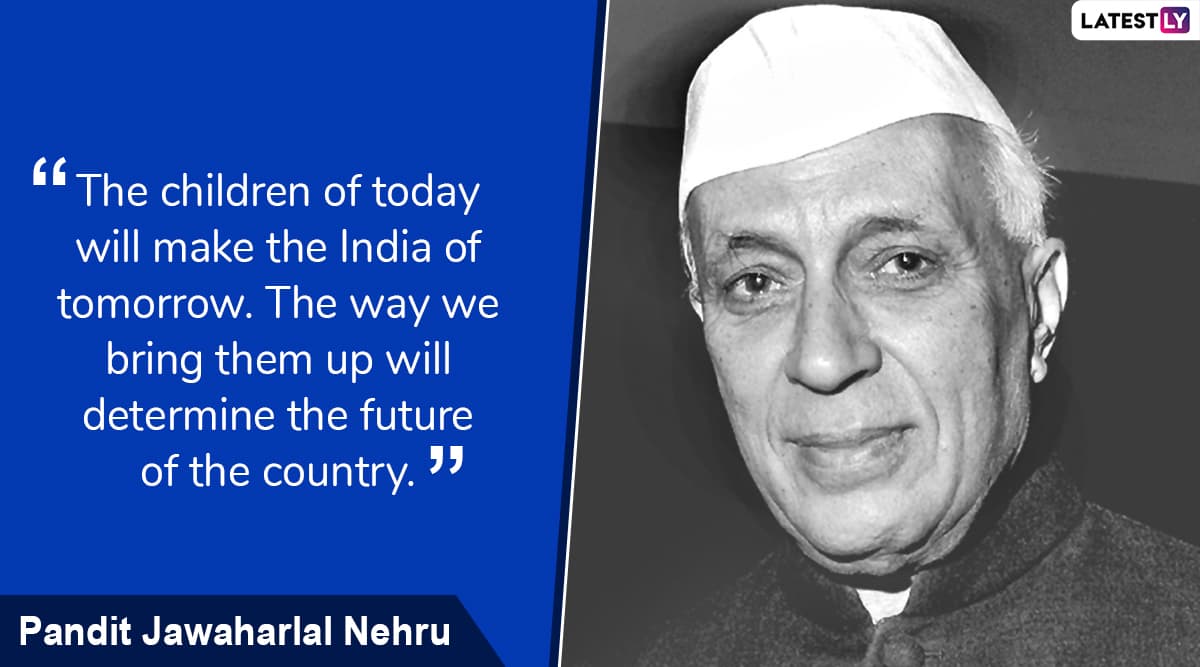 Jawaharlal Nehru Quote Reads: The children of today will make the India of tomorrow. The way we bring them up will determine the future of the country.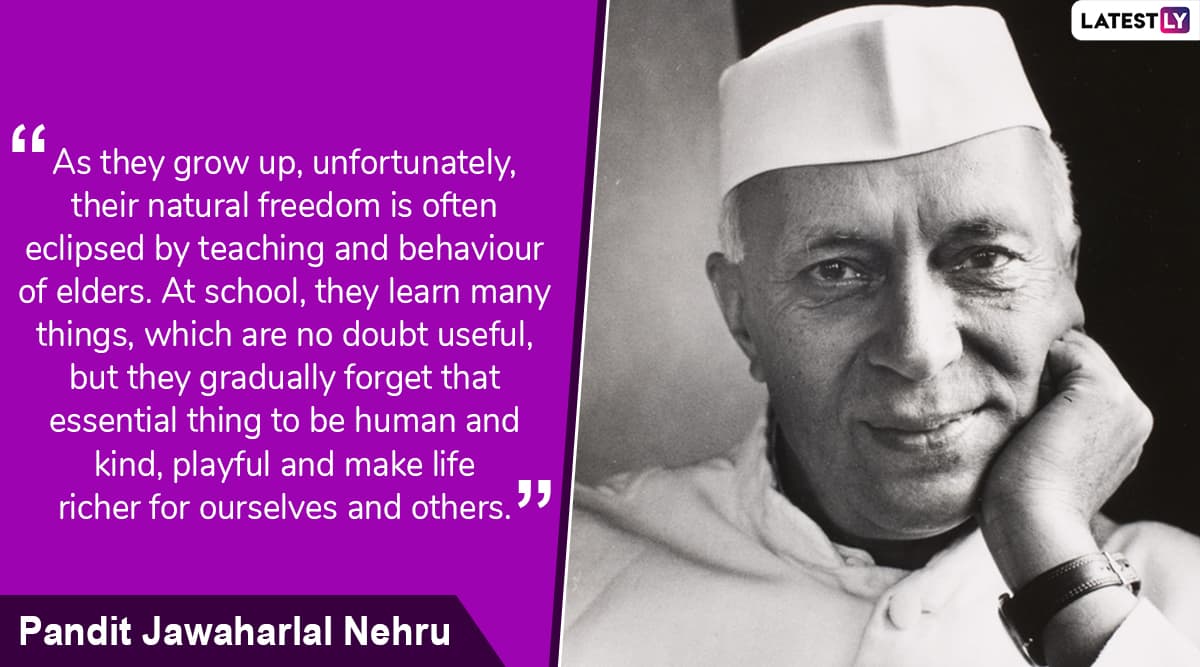 Jawaharlal Nehru Quote Reads: As they grow up, unfortunately, their natural freedom is often eclipsed by teaching and behaviour of elders. At school, they learn many things, which are no doubt useful, but they gradually forget that essential thing to be human and kind, playful and make life richer for ourselves and others.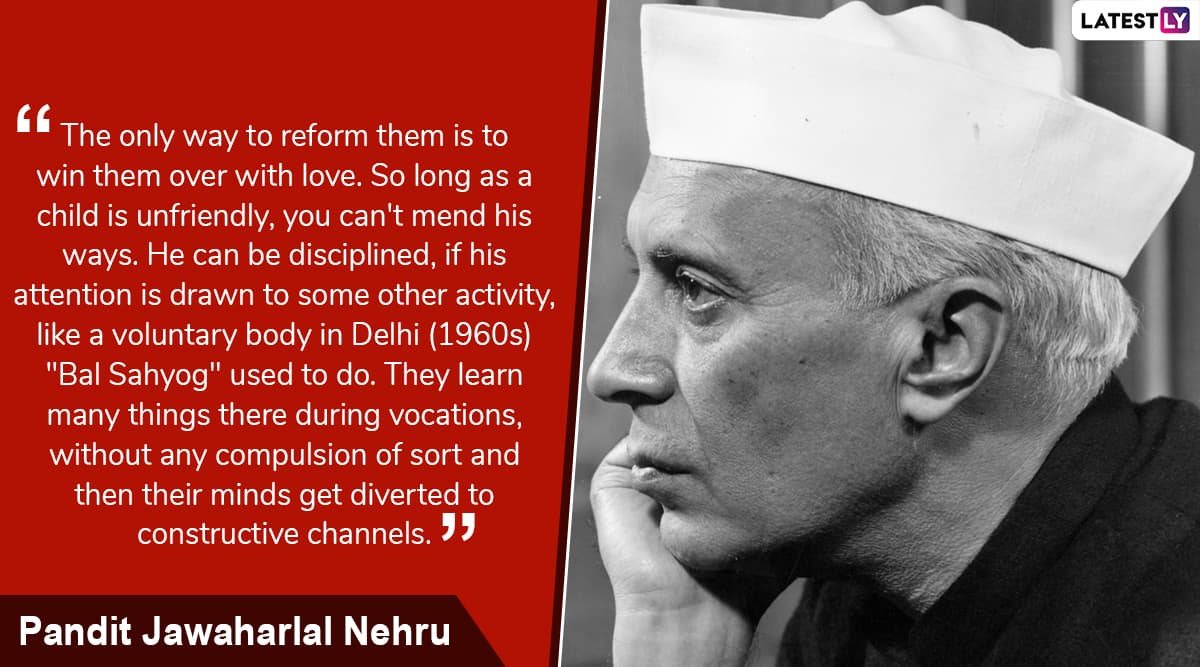 Jawaharlal Nehru Quote Reads: The only way to reform them is to win them over with love. So long as a child is unfriendly, you can't mend his ways. He can be disciplined, if his attention is drawn to some other activity, like a voluntary body in Delhi (the 1960s) "Bal Sahyog" used to do. They learn many things there during vocations, without any compulsion of sort and then their minds get diverted to constructive channels.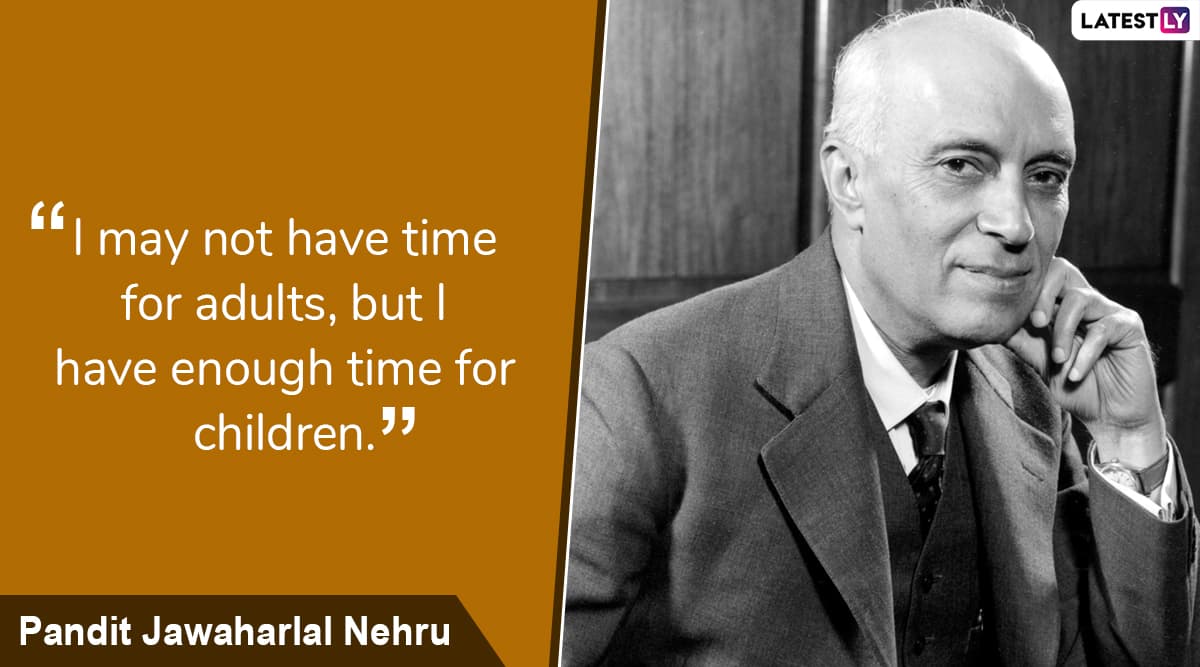 Jawaharlal Nehru Quote Reads: I may not have time for adults, but I have enough time for children.
Jawaharlal Nehru Quote Reads: Children are like buds in a garden and should be carefully and lovingly nurtured, as they are the future of the nation and the citizens of tomorrow. Only through right education can a better order of society be built up.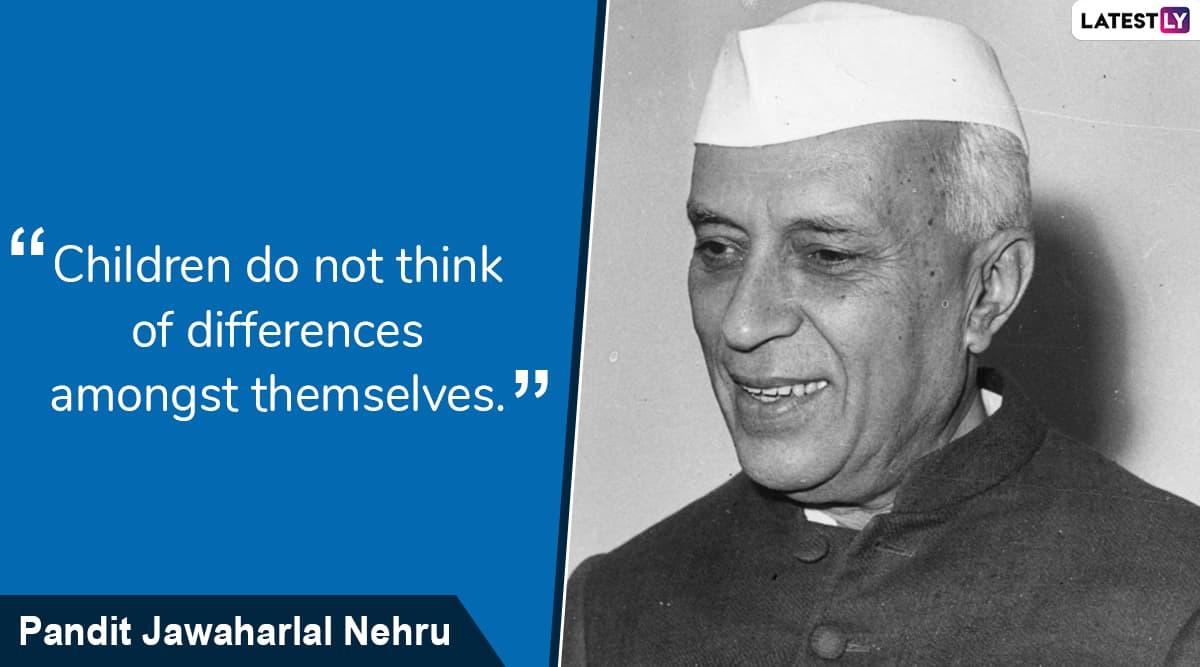 Jawaharlal Nehru Quote Reads: Children do not think of differences amongst themselves.
Children's Day brings out the best of teacher-student bonding. The day sees many cultural programmes, competitions, dramas, debates, and other co-curricular activities take place to celebrate the special day. On this November 14, we at LatestLY wish you all a very 'Happy Children's Day 2019!'