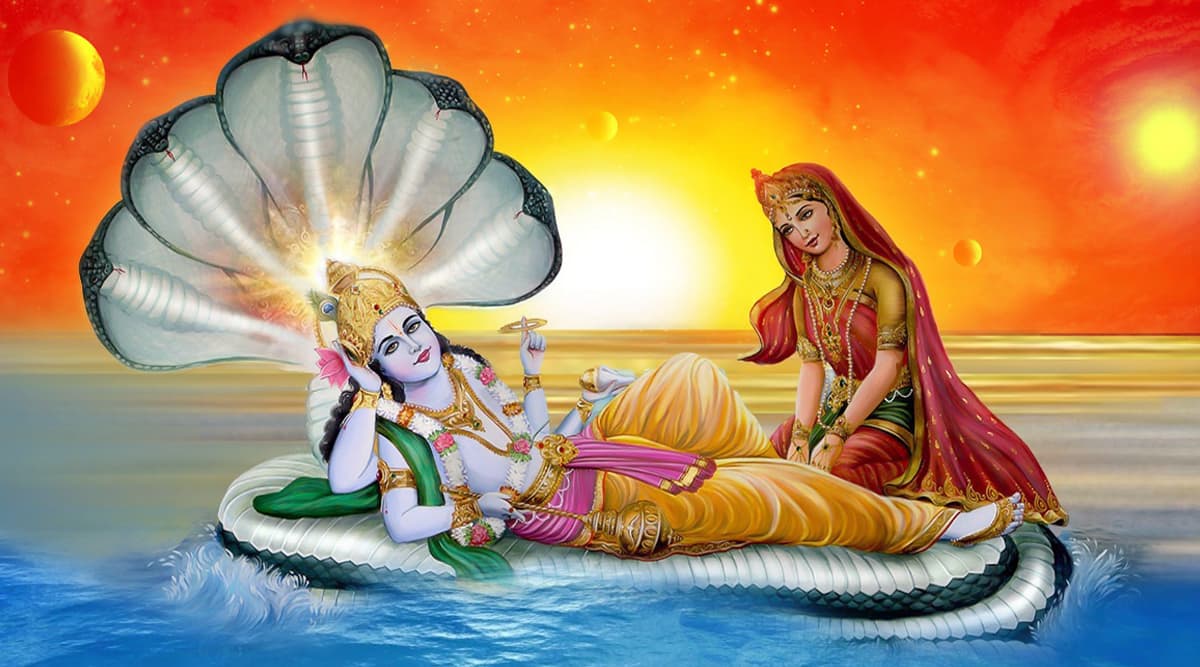 Mokshada Ekadashi is a holy observance dedicated to Krishna, an incarnation of Lord Vishnu. Devotees observe fast to honour the Hindu god and achieve moksha, liberation after death. Mokshada Ekadashi date is considered very auspicious in the Hindu calendar as on this day, Krishna gave the holy sermon of the Bhagavad Gita to the Pandava prince, Arjuna, as described in the Hindu epic Mahabharata. There is a lot of significance and rituals associated with the Mokshada Ekadashi, which is also known as Margashirsha Mokshada Ekadashi day. On the observation of Mokshada Ekadashi 2019, know the history of this Hindu observance dedicated to Lord Krishna and his teachings.
Mokshada Ekadashi 2019 Date:
Mokshada Ekadashi falls on the 11th lunar day (Ekadashi) of the fortnight of the waxing moon in the Hindu month of Margashirsha. The Hindu month corresponds to November and December in the English calendar. For 2019, the Ekadashi tithi begins on December 7, 2019, at 6:34 am and ends on December 8, 2019, at 8:29 am. The Hari Vasara end moment is at 2:50 pm on December 8, 2019.
Mokshada Ekadashi 2019 History and Significance:
The legend about Mokshada Ekadashi is believed to be narrated by god Krishna to the Pandava King Yudhishthira in the Brahmanda Purana. A king called Vaikhanasa ruled in the city of Champaknagar, a small town in Tripura. Once he had a nightmare of his late father, who was seen to be tortured by the Yama, the god of death. He wanted to free his father from hell, and as suggested by a sage, on Mokshada Ekadashi, the king along with his wife, children and relative observed a fast. Impressed by his devotion, King Vaikhanasa could please the gods in heaven who then took his father to heaven. Ever since then, Margashirsha Mokshada Ekadashi is considered to be highly significant among devotees. Special merit is achieved by the vrata, by which one can elevate someone from hell to heaven or attain salvation.
Mokshada Ekadashi Rituals:
On Margashirsha Mokshada Ekadashi, devotees wake up at sunrise and take an early bath. They fast from the Ekadashi day to sunrise of the Dwadashi tithi. Besides, partial fasting by drinking milk, dairy products, fruits and other vegetarian food is also observed by those who do not want to follow a strict fast. On this day, Lord Vishnu is devoted to seeking his divine blessings. The holy Bhagavad Geeta is also worshiped, and sermons are read out in many temples.
Mokshada Ekadashi is a significant occasion for the Hindu devotees. The day is dedicated to Lord Vishnu and prayers are engaged at houses and temples to seek blessings of the god.