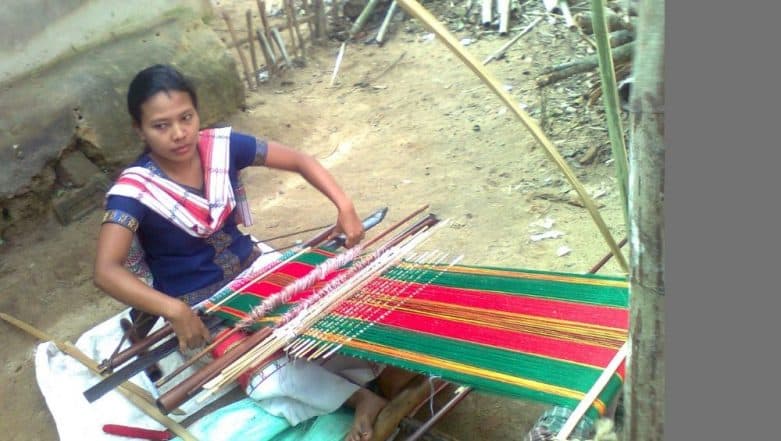 The National Handloom Day is celebrated in India on August 7 to mark a 1905 Swadeshi movement where British products were boycotted in favour of the usage of domestic items. The festival is celebrated in honour of the handloom weavers in the country and also to add impetus to the handloom industry. The occasion also aims to promote awareness about the importance of the handloom industry and its association with the heritage of India.
Various programmes are organised across the nation to celebrate the occasion, which encourages the use of indigenous products. Every year artisans and weavers are presented with 'Sant Kabir' awards to promote their handiwork and Indian crafts. The National Handloom Day 2019 will be celebrated all over the country in cooperation with the state governments.
When is National Handloom Day Celebrated?
August 7 is celebrated as the National Handloom Day and the first National Handloom Day was inaugurated by Prime Minister Narendra Modi at the Centenary Hall of Madras University in 2015.
Significance of the National Handloom Day:
The National Handloom Day commemorates the Swadeshi Movement which was launched on this day in 1905 in the Calcutta Town hall to protest against the partition of Bengal by the British Government. The movement aimed to revive domestic products and production processes.
Keeping in mind the benefits of artisans and the weavers, the government has implemented various programmes.  Campaigns like #iwearhandloom and schemes like "solar charkha" have not only generated awareness in today's youth but have also provided a boost to the industry.
Some of the  programmes planned on National Handloom Day 2019 in Maharashtra, include spreading of information about major initiatives for the development of handloom sector, interaction with weavers, presentation of local success stories, live demonstration of block printing and interaction with participant weavers/ master weavers and designers for promotion of handlooms in Maharashtra and across India. The event will be graced by all National Awardees, Sant Kabir Awardees, Merit Certificate Holders, All India Handloom Board Members, Designers and state organisations related to Textiles.