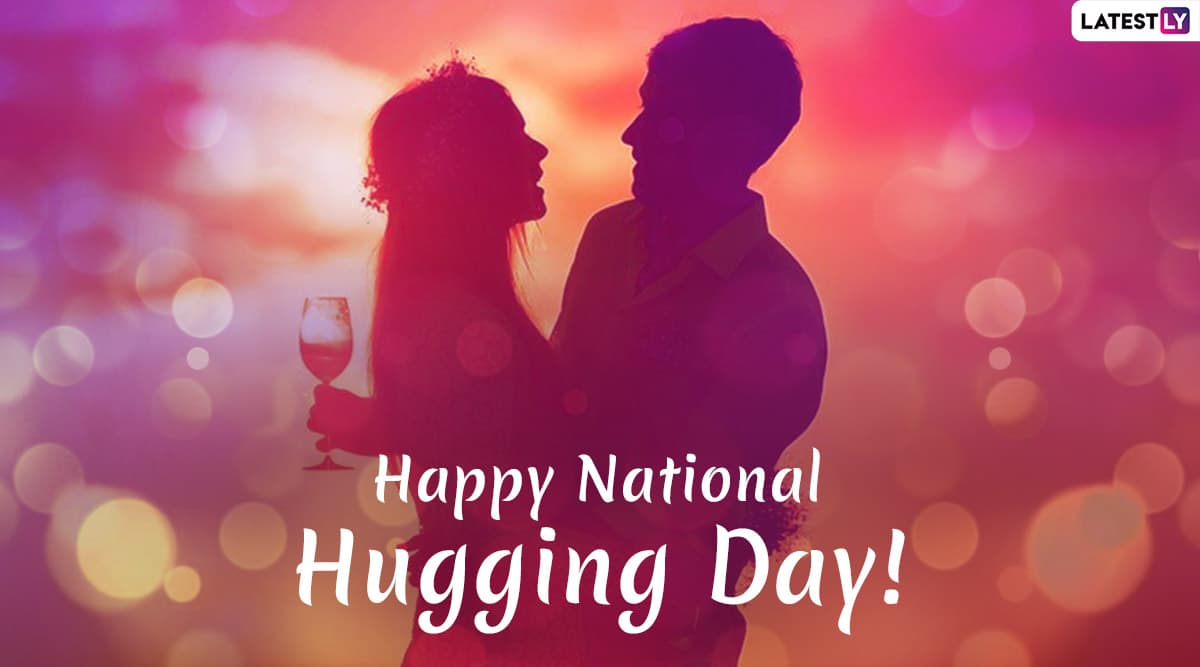 National Hugging Day is observed on January 21 to encourage people to hug their loved ones. Created by Kevin Zaborney, the day was first observed on January 21, 1986, in Michigan in the United States. Kevin chose January 21 for the observance as it fell between the Christmas, New Year's Holidays and Valentine's Day, the time period during which people are generally low. On National Hugging Day, people send messages and wishes on hugs to their family and friends encouraging oneness and love. And as we celebrate National Hugging Day 2020, we bring to you greetings to send on the day. From WhatsApp Stickers, Facebook Greetings, GIF Images, quotes, wishes and SMS, we bring to you a collection of beautiful messages to send your near and dear ones. Heart-Warming Video of Little Nusayba Giving Her Liver Doner, a Hug After Fighting Stage 4 Liver Cancer and Defeating It, Goes Viral!
Zaborney considered that "American society is embarrassed to show feelings in public" and hoped that a National Hugging Day would change that. He also worried that the day would be a total failure. Meanwhile, send these heart touching messages on hugging to bring a smile on the face of your loved one.
National Hugging Day WhatsApp Message: Love Is an Abstract Thing Can't Be Wrapped Can't Be Packed. But You Can Definitely Wrap a Person in Your Arms. That Is Why God Has Given Us Arms. Happy Hugging Day!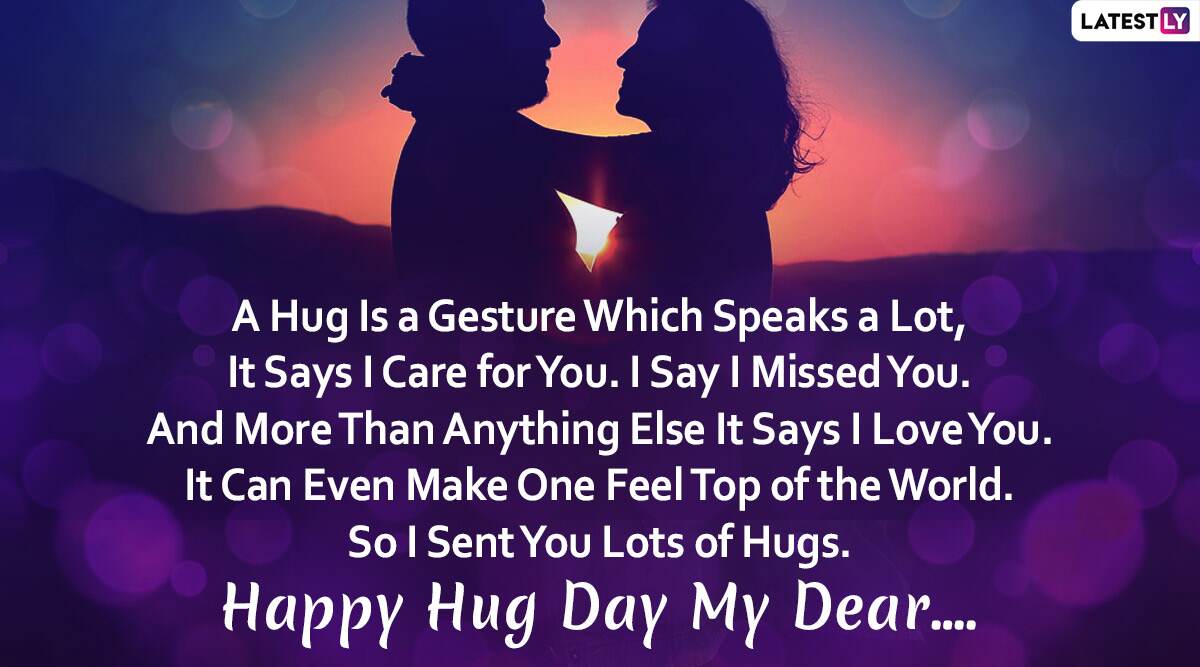 National Hugging Day Facebook Greetings: A Hug Is a Gesture Which Speaks a Lot; It Says I Care for You. I Say I Missed You. And More Than Anything Else It Says I Love You. It Can Even Make One Feel Top of the World. So I Sent You Lots of Hugs. Happy Hug Day My Dear….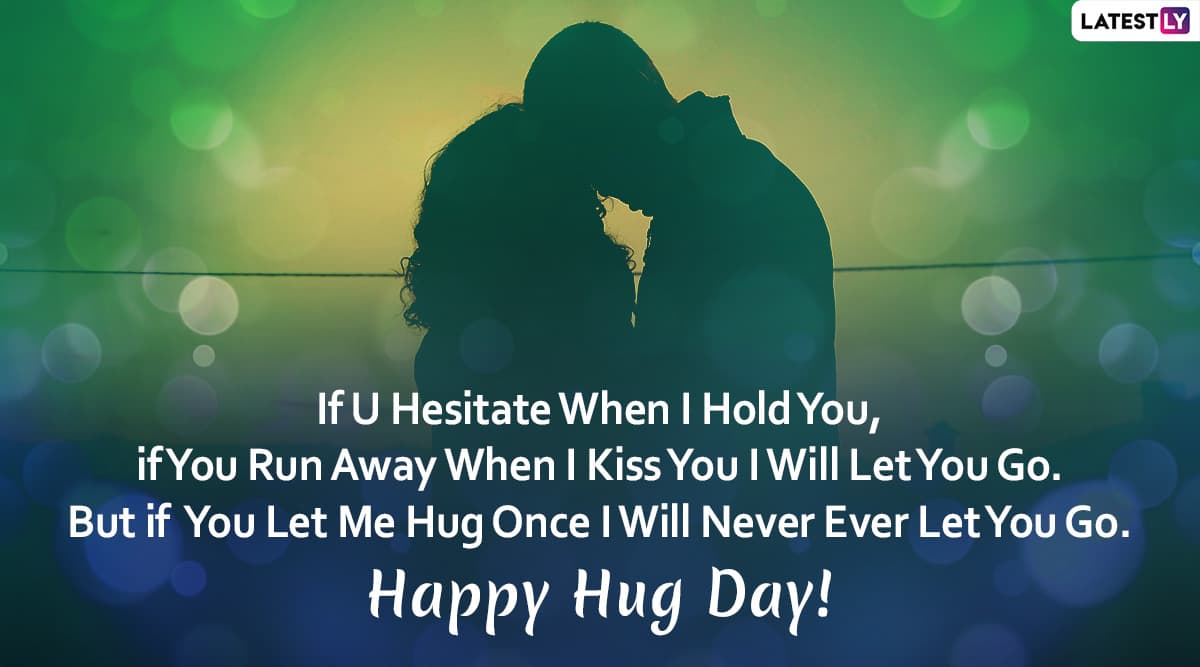 National Hugging Day WhatsApp Message: If U Hesitate When I Hold You, if You Run Away When I Kiss You I Will Let You Go. But if You Let Me Hug Once I Will Never Ever Let You Go.
Happy National Hug Day GIF!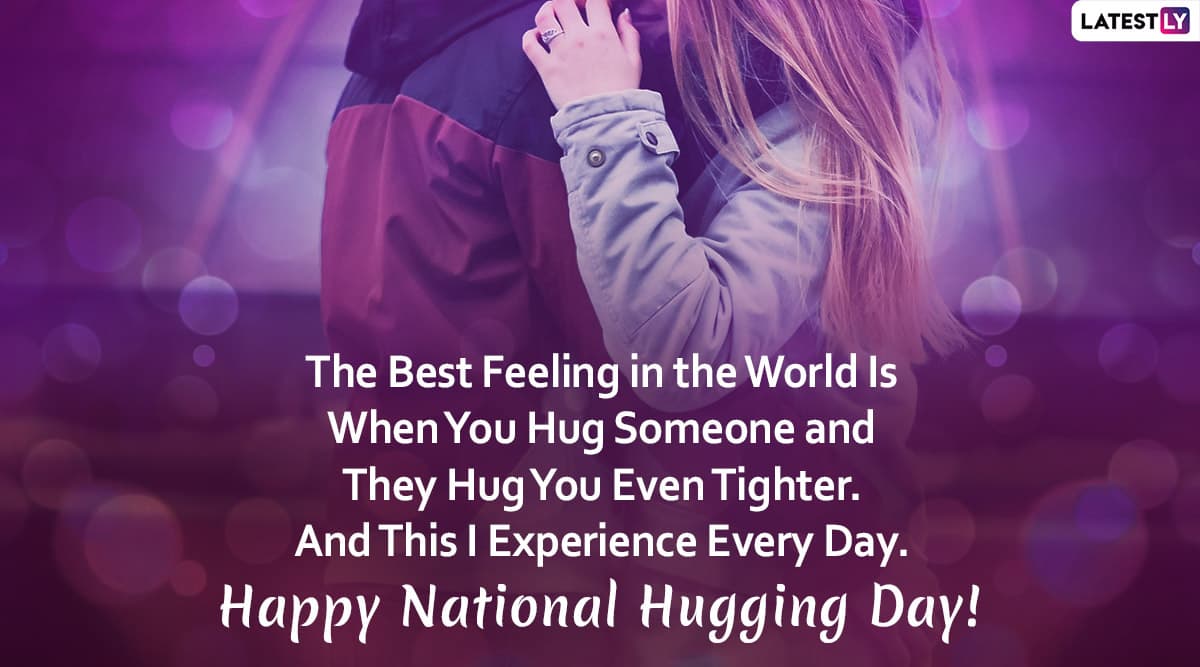 National Hugging Day Facebook Greetings: The Best Feeling in the World Is When You Hug Someone and They Hug You Even Tighter. And This I Experience Every Day. Happy National Hugging Day!
Happy Hug Day!
National Hugging Day WhatsApp Stickers
As WhatsApp is widely used as an instant messaging platform, people also use it to send festival greetings and wishes. You can also send National Hugging Day WhatsApp Stickers by downloading it from PlayStore.
Hugging brings you closer to your loved ones. It makes you feel happy and content and makes your relationship with the person stronger. While we can hug our loved one whenever we want, doing it on a day meant for it will make the person feel special. We wish everyone celebrating a Happy National Hugging Day!