2019 will see Vesak celebration on 18 May. Vesak, also known as Buddha Purnima Buddha Jayanti, and Buddha Day, is a day dedicated to the birth of Lord Buddha. The holiday is traditionally celebrated by Buddhists and some Hindus on different days in India, Sri Lanka, Nepal, Tibet, Bangladesh, Bhutan, Indonesia, Singapore, Thailand, Cambodia, Laos, Malaysia, Myanmar, Mongolia and the Philippines and in China, Japan, Korea, Taiwan and Vietnam.  Since it is "Buddha's Birthday" the day is celebrated with great enthusiasm and fervour. On this day people wish each other and celebrate the birth of Lord Budhha. Not only the birth but the enlightenment (Buddhahood), of Lord Buddha is celebrated on this day.  The history of celebrating Buddha Jayanti or Vesak dates back to 1950 when Vesak as Buddha's birthday was made into a formal event to be celebrated each year after the first conference of the World Fellowship of Buddhists. Vesak Poya 2019 Date and Significance: Buddha Jayanti or Buddha Purnima Celebrations in Sri Lanka.
Here are some of the best Vesak greetings you can share with your loved ones on Whatsapp, Facebook, Twitter and Instagram:
"The mind is everything. What you think you become."- Buddha
Happy Vesak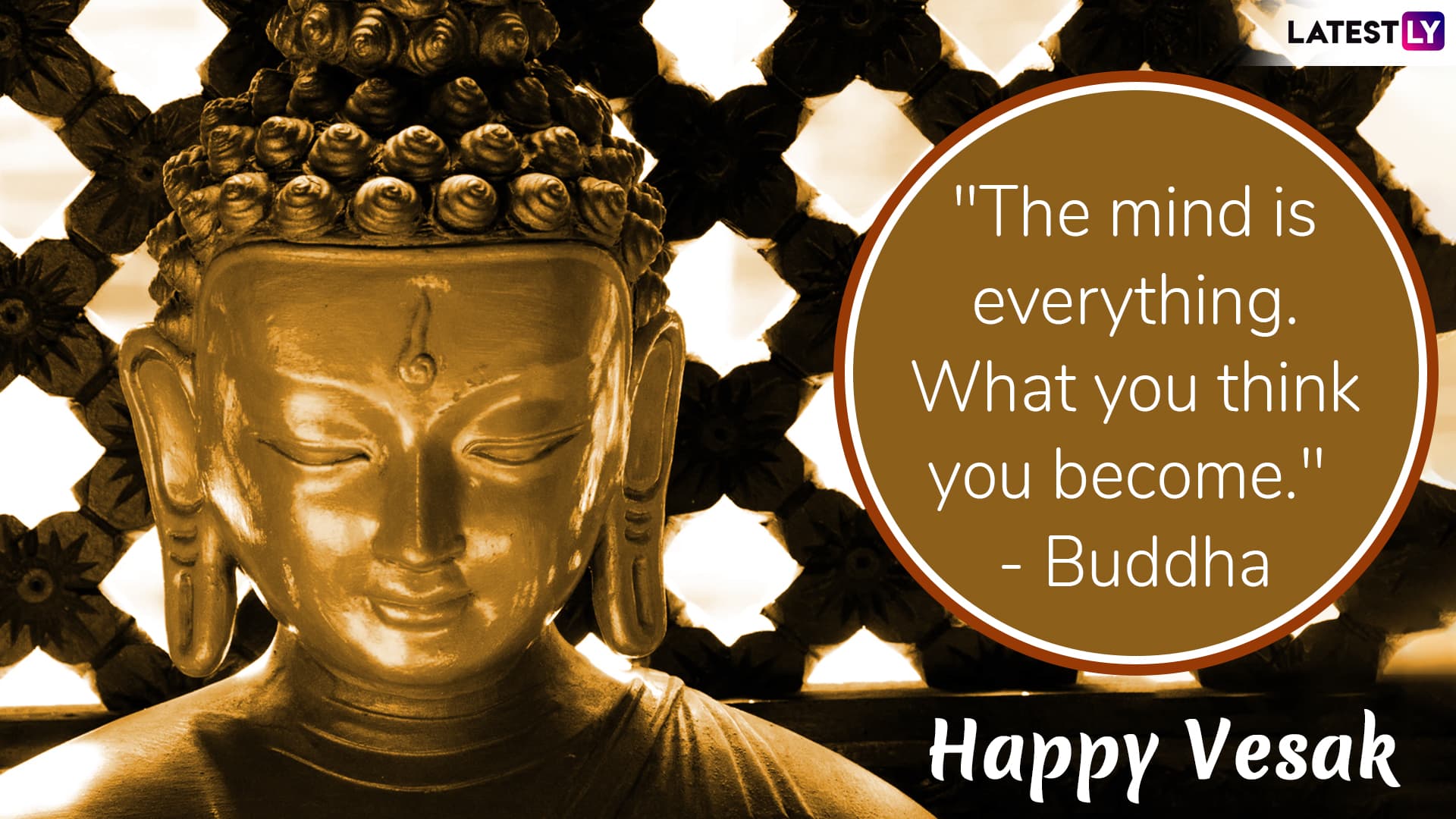 "Do not dwell in the past, do not dream of the future, concentrate the mind on the present moment."- Buddha
Happy Vesak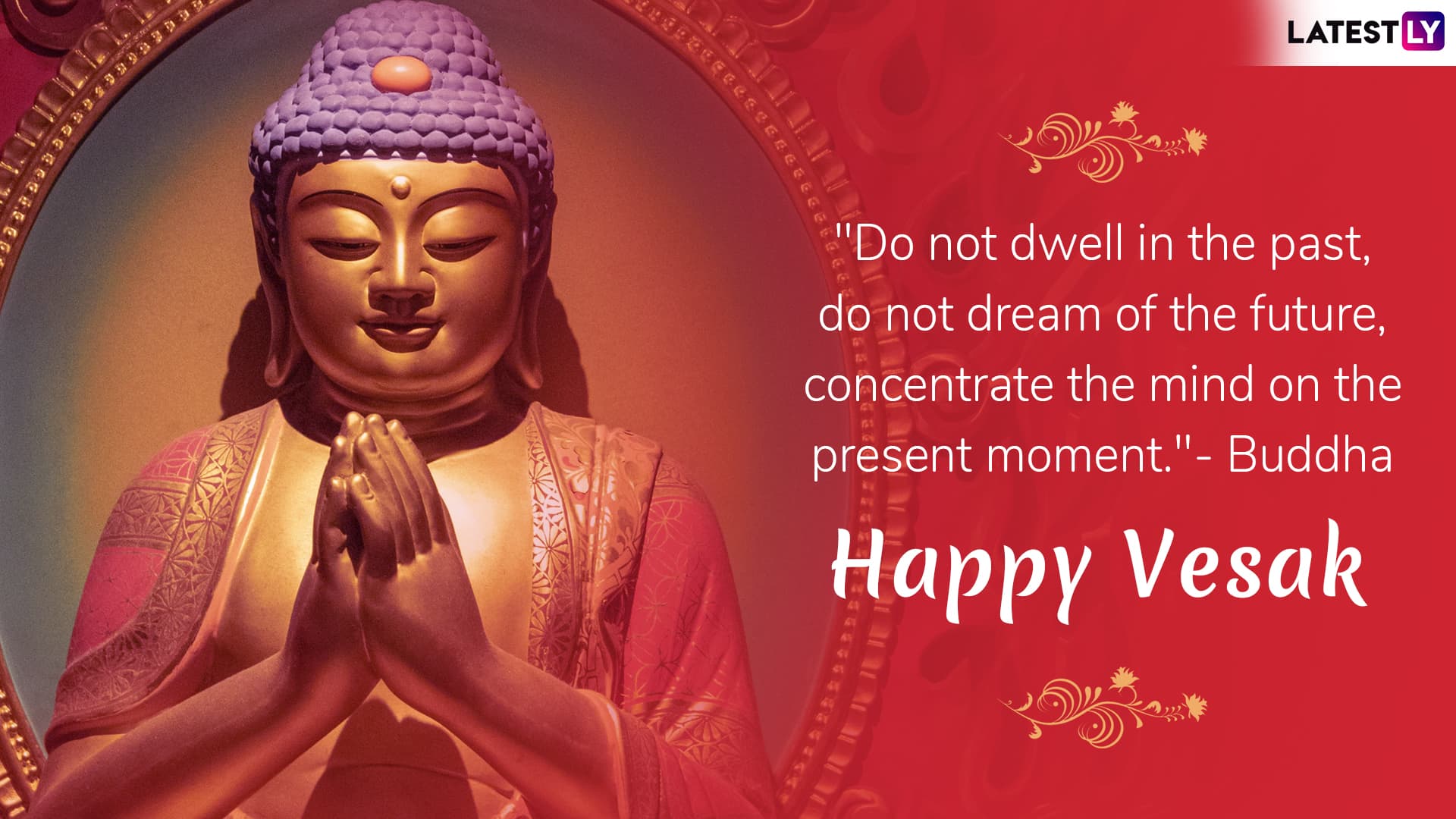 "Three things cannot be long hidden: the sun, the moon, and the truth."- Buddha
Happy Vesak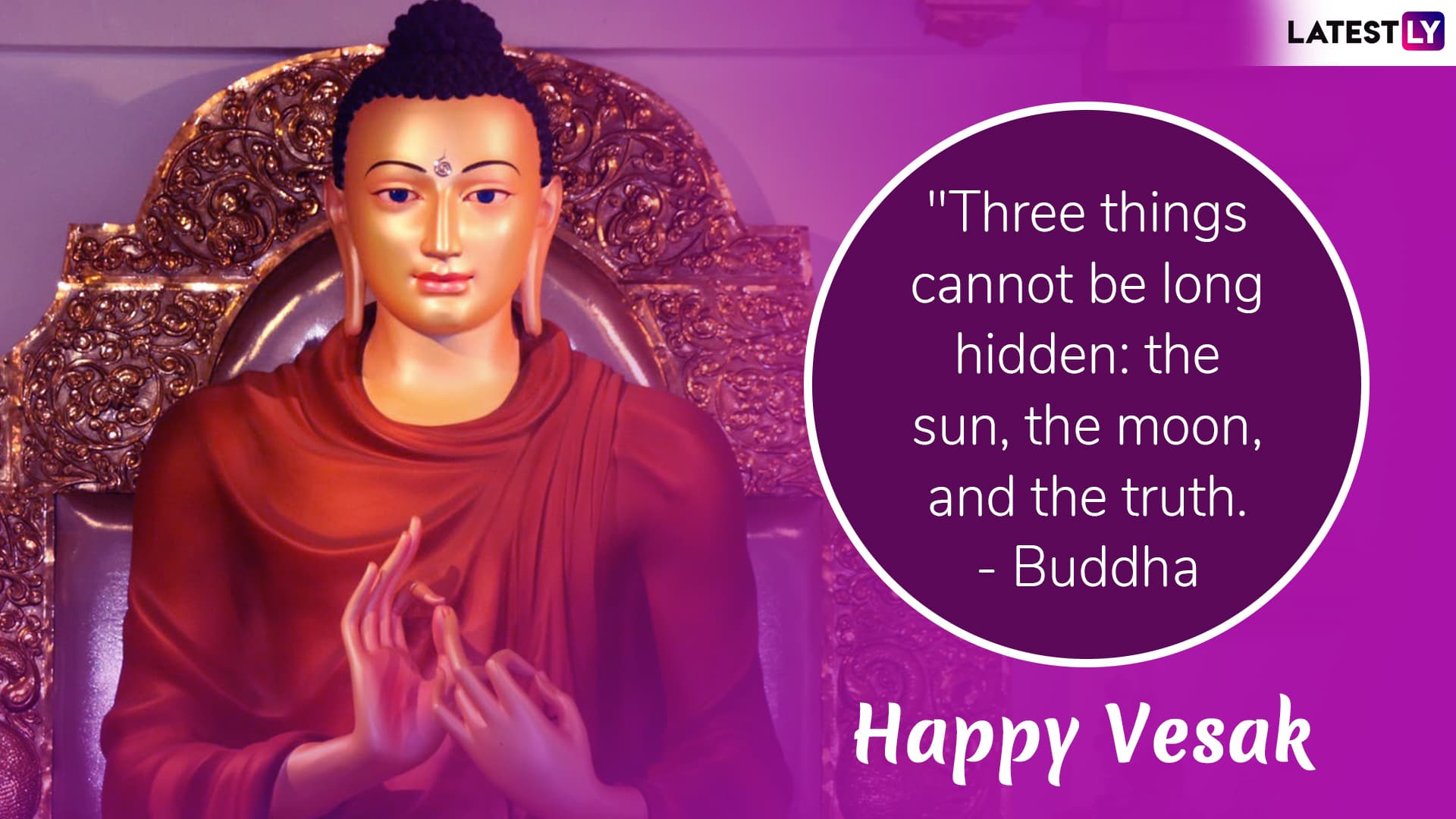 "If you knew what I know about the power of giving you would not let a single meal pass without sharing it in some way."- Buddha
Happy Vesak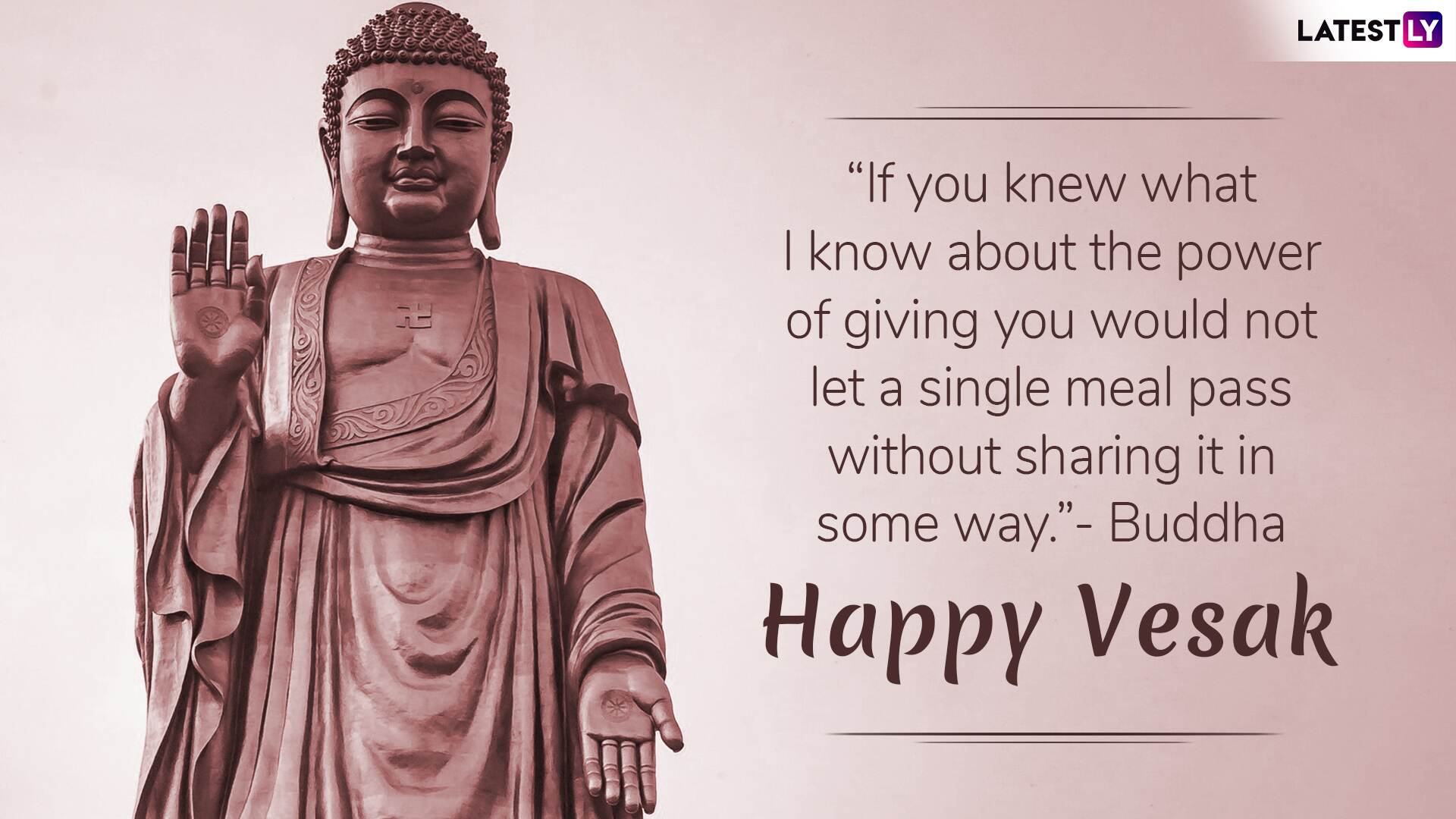 "The past is already gone, the future is not yet here. There's only one moment for you to live."- Buddha
Happy Vesak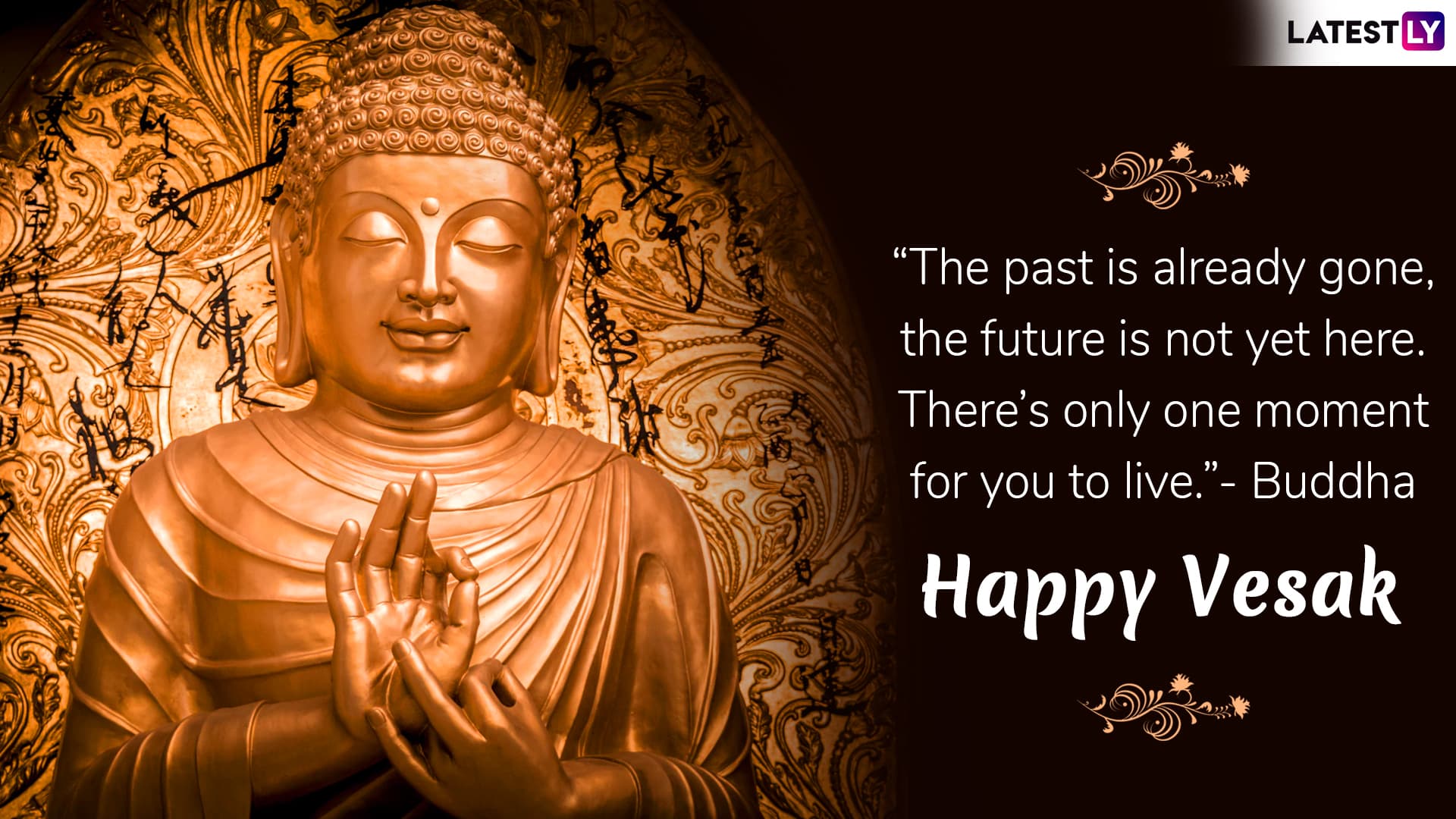 "Teach this triple truth to all: A generous heart, kind speech, and a life of service and compassion are the things which renew humanity."- Buddha
Happy Vesak
"What you think, you become. What you feel, you attract. What you imagine, you create."- Buddha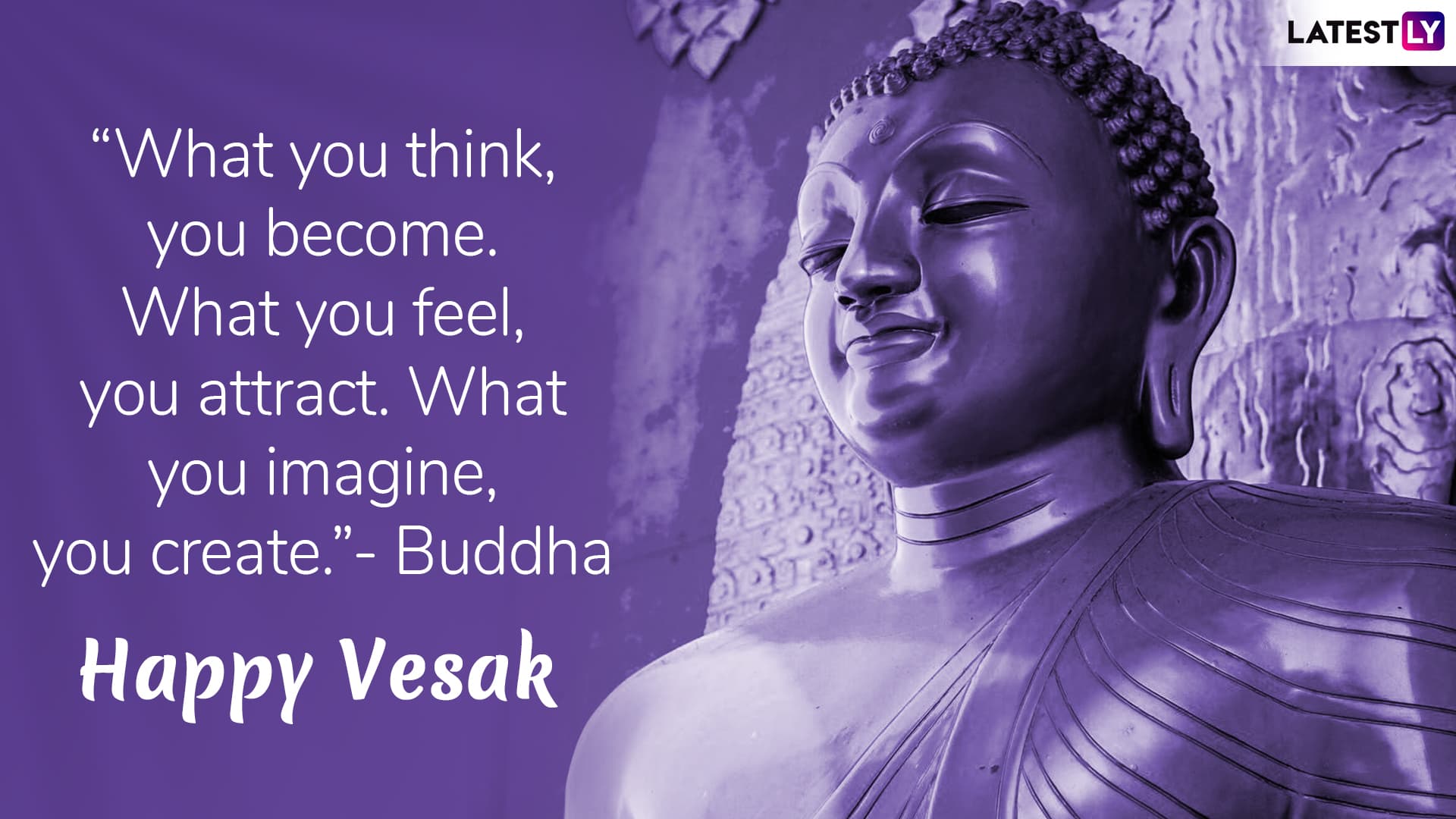 May you have the best Vesak and enjoy some great time with your friends and family.
(The above story first appeared on LatestLY on May 18, 2019 06:00 AM IST. For more news and updates on politics, world, sports, entertainment and lifestyle, log on to our website latestly.com).