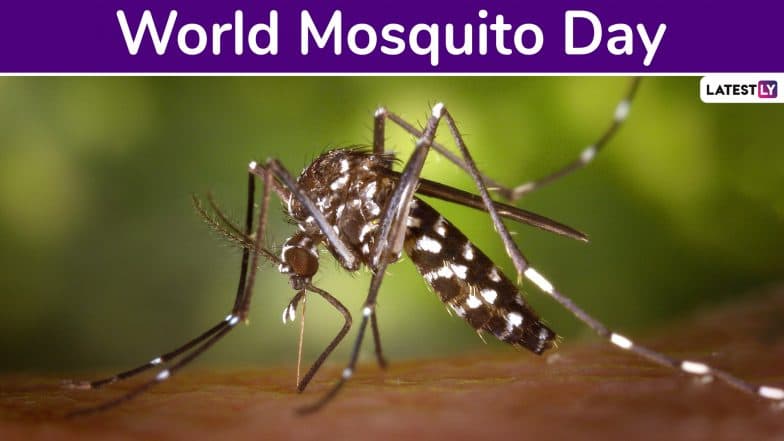 August 20 is celebrated as World Mosquito Day worldwide. And you'd be wondering what is it about these annoying small insects that have to be celebrated? Well, August 20 remains significant when it comes to a very important discovery about mosquitoes. On this day in 1897, British doctor, Sir Ronald Ross discovered that female mosquitoes transmit malaria between humans. So this day is marked every year by the London School of Hygiene and Tropical Medicine. Ahead of World Mosquito Day 2019, we tell you more about the history, significance and what exactly takes place on this day. Reasons Why Mosquitoes Love You and How to Keep Them Away.
History and Significance
Today the field of science and medicine has grown tremendously. Now it is relatively easy to figure out the cause and solutions to a health problem. Malaria, a life-threatening disease caused by mosquito bites affects humans and other animals. On August 20, 1897, Sir Ronald Ross discovered the link between Malaria and mosquitoes. Since then, this day is observed as World Mosquito Day which aims to raise awareness about the disease.
The day has been observed by The London School of Hygiene and Tropical Medicine annually. Part of the celebrations includes making conversations and discussions about malaria. Exhibitions are held to create awareness about this deadly disease. Along with it, they also pay a tribute to the work of Sir Ross and many other scientists that worked after him.
Mosquitoes may be small flying insects but they are among the list of world's deadliest animals. As per statistics, these insects are a result of more than seven lakh deaths in the world, because of their infectious diseases. The tiny insect is dangerous because it can transmit the viruses causing deadly diseases to other species including humans. Dengue, yellow fever, encephalitis are some of the diseases which are caused by mosquitoes. The World Mosquito Day aims to create more awareness about these insects.