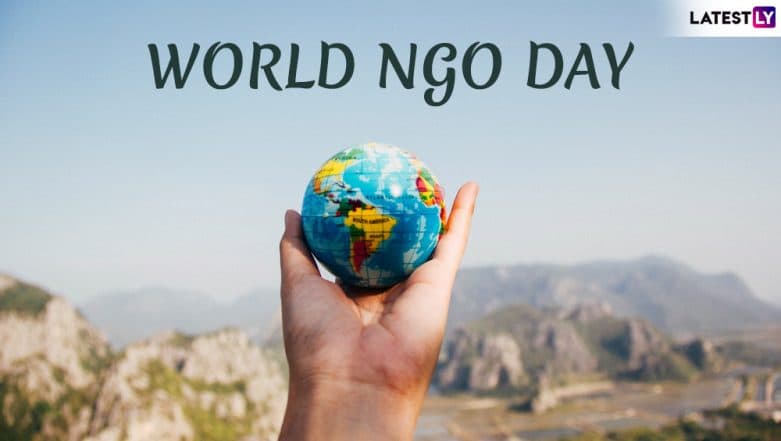 All the individuals and human rights activists will celebrate World NGO Day 2019, an international calendar day which is annually observed on February 27. It was officially recognised and declared by the 12-member countries of the IX Baltic Sea NGO Forum of the Council of the Baltic Sea States in 2010 and first time marked by the United Nations, European Union leaders and international organisations in 2014. World NGO Day 2019 aims to inspire people to become more active and encourage to be involved within NGOs and both the public and private sector for the betterment of society. The forum even shares the challenges that were faced by the non-governmental organisations across the globe. Before the day was officiated, there is a varied history and significance for World NGO Day. YouTuber Felix Kjellberg Raises Over Rs. 1.3 Crores for Indian NGO CRY in a Day. 
On World NGO Day, individuals, social activists and enthusiasts share their knowledge and experiences. Through global meetings conducted on February 27, it aims to educate individuals worldwide on NGOs and their impact.
World NGO Day 2019 Date and History
World NGO Day is for NGOs around the globe to display the efforts and achievements of non-profit and non-governmental organisations from all sectors. According to worldngoday.org, the day was officially recognised by the IX Baltic Sea NGO Forum of the Council of the Baltic Sea States on April 17, 2010, in Lithuania. At the time the member countries of the Baltic Sea NGO were Denmark, Estonia, Finland, Germany, Iceland, Latvia, Lithuania, Poland, Russia, Norway and Sweden. World NGO Day was officially adopted into the X Baltic Sea NGO Forum's Final Statement Resolution on April 23 to 25, 2012, part of the German CBSS Presidency of the Council of the Baltic Sea States.
World NGO Day 2019 Significance and Challenges 
World NGO Day is observed globally to share knowledge and experiences with one another. It is an opportunity for education, enabling individuals worldwide to understand more clearly what NGOs are doing for the society, on a local, national and international level. World NGO Day also serves as an opportunity to discuss the issues that affect their work and form partnerships that can resolve a mutual problem.
World NGO Day has a significant role and is appreciated around the world. It also provides an opportunity to honour and remember NGO founders, employees, volunteers, members and supporters. There are many ways in which you can also participate in this celebration, and the top one would be to get engaged in community work, initiated by NGOs in your city.