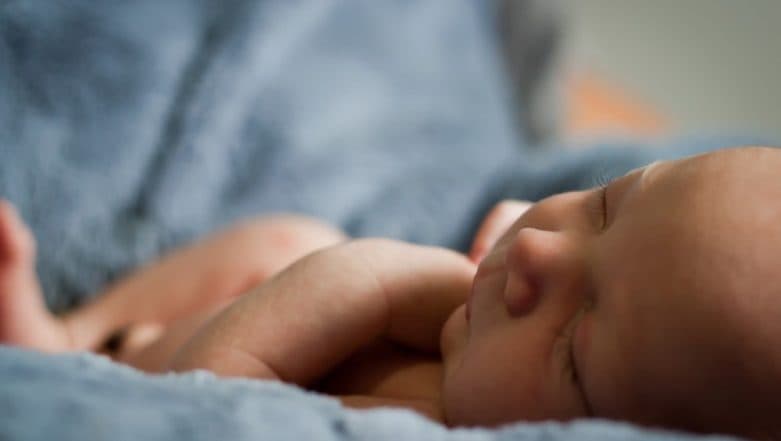 A baby while still in her mother's womb, underwent surgery after doctors found out that she had a deformed spine. Last week, the child was born healthy much to the happiness of her parents and hospital staff. Georgia Axford and Tyler Kelly found out that their daughter had spina bifida, a gap in the spine during a scan int he 20th week.
The couple from Yate in South Gloucestershire, the United Kingdom paid £9,000 (approx Rs 8,11,930) for the spinal surgery conducted in Germany's University Hospital Giessen. The baby was born prematurely at 30 weeks and four days and has been named Piper-Kohl Kelly. The parents named her after Professor Thomas Kohl, the doctor who performed the surgery. Coincidentally, the baby also shares her birthday with the doctor. Princess Eugenie Shows Off Her Scoliosis Surgery Scar in Royal Wedding Dress! Know All About the Medical Condition of the Spine.
While the parents are elated about their birth of a healthy baby, the success of the operation can only be gauged once the child starts walking. The U.S. Centers for Disease Control and Prevention (CDC) says some can live with no disability, but other people "may even be paralyzed" due to the condition. The couple has set up a fundraising page to help pay off the loan they took out for the operation.
Piper-Kohl Kelly at the hospital
The operation to stop the baby from being paralysed lasted for three hours. Surgeons attached a 3.5cm collagen patch on her spine when she was just 59 gm. The patch helped to cover the exposed nerves, repair cognitive and lower limb development. The operation was conducted on June 13 and Georgia was told to rest until her due date on October 2. But during a check-up at Southmead Hospital in Bristol, the mother went into an early labour and an emergency C-section was performed. Piper-Kohl was born at 9:31 am, on July 28. She weighed 1.64kg and spent two months in intensive care due to her premature birth.