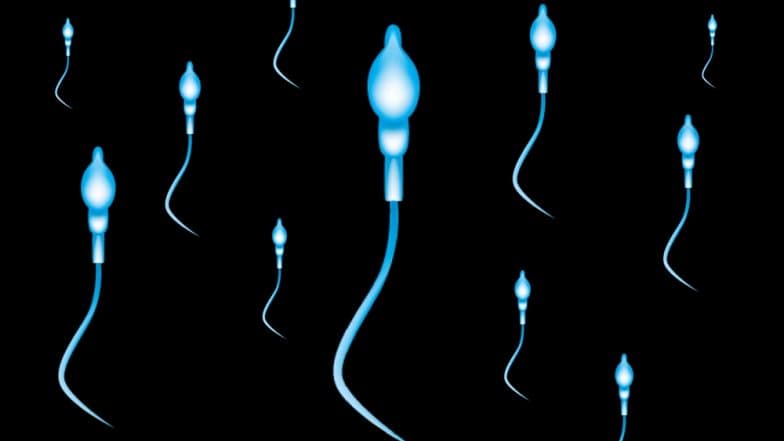 Sperm count and semen volume are often confused and used interchangeably. Unfortunately, many people believe that increased volume or quantity of semen is linked to better fertility. However, this is not completely true. Sperm that is actually responsible for the fertility, forms only 1 to 10 percent of the semen and therefore has a very narrow relation with semen quantity. While the increase in the quantity of semen is often related to longer abstinence from sexual intercourse or masturbation. Infertility in Men: Sperm Quality Getting Worse, Could Cause Extinction of Humankind, Says Study. 
What is Normal Semen Volume?
According to a 2010 study by WHO, the range of semen volume is lies between 0.8 millilitres to 7 millilitres. On an average is it remains between 3 and 5 millilitres. The volume is affected mostly by men's age or for some men the abstinence from ejaculation from a long time also works as an important factor. The maximum amount of semen production is seen between the age of 30-35 and hits the lowest once after men turn 55 years or beyond. How to Increase Sperm Count with Diet: 10 Best Foods to Improve Men's Fertility and Sex Drive.
How Important Is Semen Volume In Terms Of Fertility?
There isn't much correlation between men's semen volume and fertility because the fertility in men is determined by the number and quality of sperms. While some men may have a very high semen volume but end up having less sperm count than normal. And sometimes you may have a lesser sperm volume but have normal or high sperm count. So it is actually the sperm count and quantity that matters in this case. Sperm, which is produced within the testis has matters when it comes to infertility in men. If the semen you discharge in a single ejaculation contains at least 15 million sperm per millilitre, you are considered to be more fertile. Too little sperm in an ejaculation might make it more difficult for your partner to get pregnant because there are fewer chances are available to fertilize the egg.
There are various reasons men yearn for increased semen volume. Some people believe that a higher amount of semen is linked to better fertility, whereas some just connect semen quantity with masculinity.