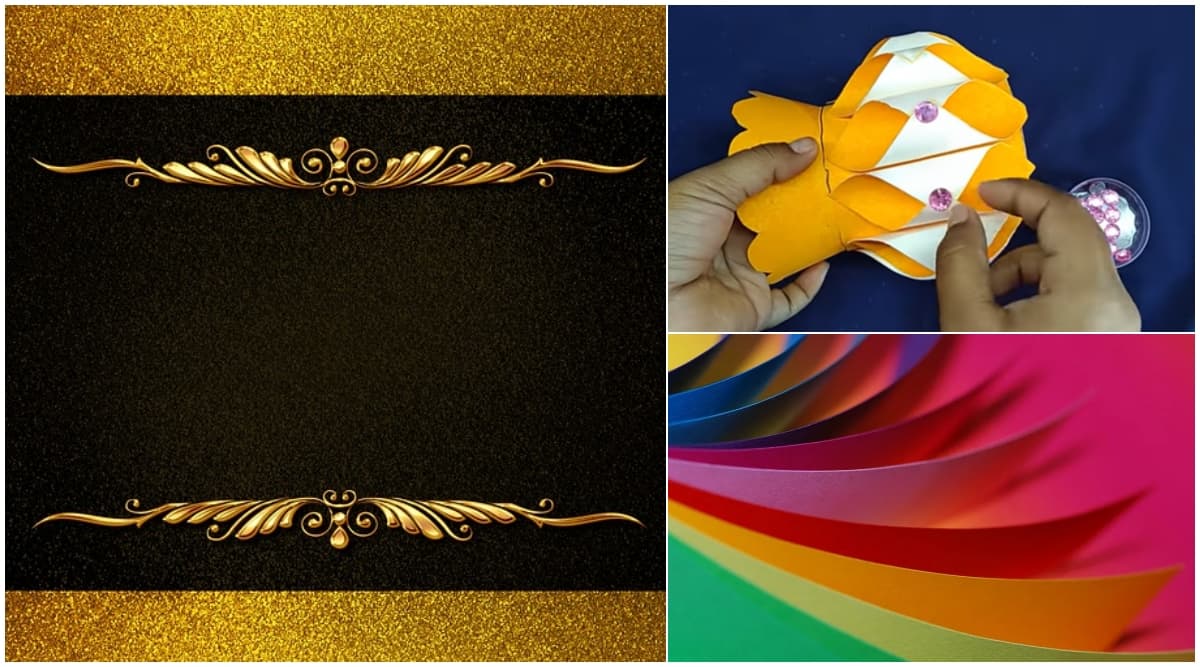 The wedding season is going in full swing in India right now. Someone or the other is getting married in this auspicious time of the wedding season. Have you got a lot of wedding invites this year? While, most people have switched to the digital way of getting out the "Save the Date" cards, there are people who also send the traditional cards to their close friends and relatives. Most people discard these cards or give them away in the trash but did you know you can effectively use them too? There are certain things you can make out of these coloured wedding cards invites and might as well try out your crafting skills. So we give you some easy and do-it-yourself videos to reuse wedding cards. Eco-Friendly Wedding Card Ideas: From Plantable to Recyclable Paper, Make Beautiful 'Save The Date' Wedding Invites (Watch Videos).
You can make a pen and pencil holder, wall-hangings, boxes, small containers out of these wedding invites depending on the material and thickness of the paper. Some people also send out cardboard boxes which hold the main invitation, so you can use that box as it is by just covering it up in marble or any other decorative paper. Given below are a few DIY videos which show how you can reuse wedding invitations.
Watch Video of Making Holders of Wedding Cards: 
5 Easy Ways to Reuse Wedding Invitations:
Here's a Video of Making a Flower Vase From Old Wedding Card:
The above one is a little tedious to make but it is a nice way to make a showpiece out of multiple wedding cards.
So this wedding season, put your crafting skills to a little test and make the best use of the wedding invites. Rather than wasting the paper, utilise it to create something memorable, which you can also show to the married couple later on. You can make their wedding card a memorable gift.