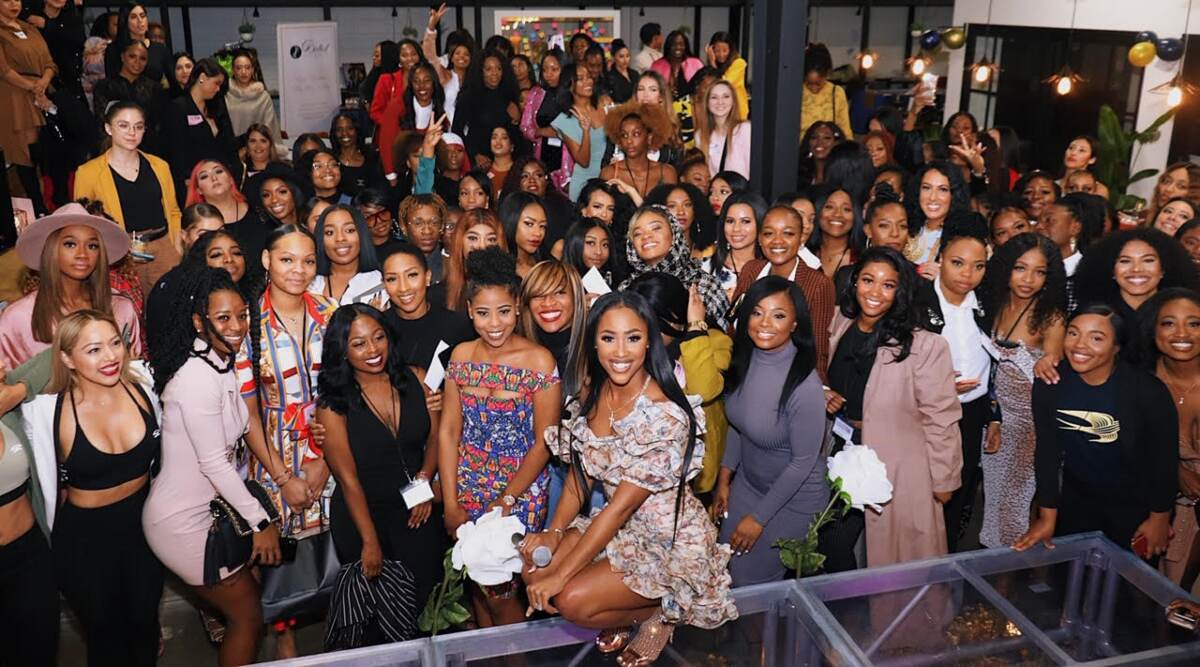 It wouldn't be wrong to say that women are walking shoulder to shoulder with men. Over the last couple of years, women have overshadowed men and are getting ahead than their male counterparts. Be it in academics or in work, the women have rightly proved their true potential and have been successful in their respective fields. Jaleska Holman aka J.Mulan, one of the popular runway models recently attended an international event, 'Women's Power Hour' which laid emphasis on uplifting women and motivating them to chase their dreams. At her Houston Hour Pt. II, powered by The J. Mulan Agency and Martell USA; she stood for the women and made the event a memorable one in ways of philanthropy, strategizing and motivation.
The event was a huge affair which had 19 different panellists of strong women who threw light on the topics like health, education, finance, entrepreneurial development and lifestyle curation. Sharing her views on what motivated her to take a stand for the women, Jaleska said, "The over-accessibility and under-representation. As a woman, it's in our nature to nurture, to provide, to comfort, to multiply –and in many instances, we do those things so wholeheartedly that most times we end up so close to empty that we'd feel broken. For some, revolting reason women have always been looked at as just a prop for the stage when in reality we've always been the entire theatre undeniably. Women must always appreciate their worth."
Bringing women on the same level that of men has been Jaleska's primary goal. "Social Media has completely revolutionized society and with such a heavy influence, it's very important for younger women to be inspired. The positive shift in circumstances and conversations about women equality won't even be necessary because it'll be first nature. Women's equality has been a fight since before it's even had a word. For decades, women have had to wake up fighting whether it's in the workplace, day to day struggles, or even mentally and the one thing that we deserve at the least bit is acknowledgement. We've been seen, but now it's time for us to be heard and it's invigorating to be a contributing part of", says the founder of J.Mulan Agency.
A successful model and an influential name in the entertainment business, Jaleska Holman has worked with many biggies over the years including Drake, Travis Scott, Khloé Kardashian, Playboi Carti, Chris Brown, Meek Mill, James Harden and many other celebrities. While signing off, J.Mulan had an important piece of advice for all the aspiring women today. She was quoted saying, "Every person of every room you'll ever walk in wouldn't be there if it wasn't for, God and you — a woman. Resonate with that advance and walk into it with stride. You are MORE than worthy. Don't settle for a diamond when you are the shining star." Besides her work, this young woman is truly inspiring many females to stand by their dreams and achieve them no matter what the situation is.