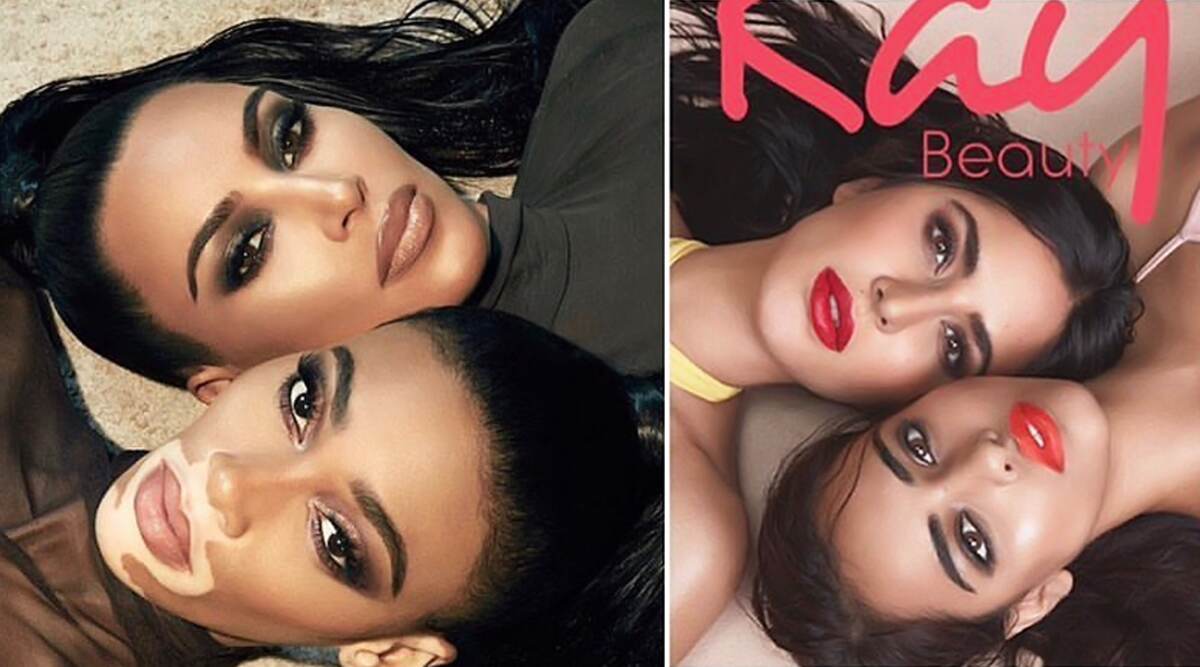 Katrina Kaif is the newest entrant in the world of beauty as she forays into it with her own brand. After Kylie Jenner and Kim Kardashian, Katrina is the Bollywood celeb to launch her own makeup and not collaborate with any existing makeup brand. 'Kay by Katrina' will be launched officially on October 22 and the moment is too precious for the Bharat actress to get ruined. However, thanks to Diet Sabya, the actress has a reason to worry already. Saaho: After Diet Sabya, Actress Lisa Ray Slams Makers For Plagiarising Shilo Shiv Suleman's Artwork (View Pic).
The online troll account Diet Sabya has accused the actress and her creative team of getting too much inspired by Kim Kardashian and Winnie Harlow's previous ad campaign. It was in April this year when Kim collaborated with this supermodel for a makeup range under her beauty brand KKW. Their association included an eye shadow palette, highlighter duo, and lip glosses. And their ad campaign or should we say a picture from their photoshoot bears a strong resemblance with pictures from Katrina's brand. Coincidence much, eh? Manish Malhotra Called Out by Diet Sabya After His Green Nail Paint Shade Doesn't Match Campaign Pics, Gets Trolled for Using Stock Pics.
Check out Diet Sabya's post
Diet Sabya has often targeted all the big names in the world of fashion and glamour who plagiarise others' ideas in the name of inspiration. From Manish Malhotra to Anamika Khanna, the online fashion police has locked horns with all the biggies and will continue to do so in future. We wonder if Katrina has a reaction for this or she'll choose to ignore.