Mumbai, September 6: In a landmark judgment today, Supreme Court has partially struck down Section 377 which decriminalises homosexuality. There have been celebrations following the historic verdict. From celebrating and activists tweeting about it, there is a mood of cheer and rejoice in the air. Homosexuality No More a Crime: Tears of Joy, Celebrations Across India as Supreme Court Partially Strikes Down Section 377 of IPC; Watch Videos.
The Apex Court in July had reserved its verdict on whether to decriminalise Section 377, the archaic law which criminalises homosexuality.  Brands too have jumped in to rejoice and celebrate the decision. What is Section 377 of IPC? Know All About the Law on Homosexuality & LGBTQ Rights.
Check out the social media posts
Flying Machine
From today, closets are only for your denims. Celebrate with #pride!#LoveIsCool #LoveIsLove #LoveWins #Section377 #377verdict pic.twitter.com/mzUQJT11S7

— Flying Machine (@FlyingMachine80) September 6, 2018
Cafe Coffee Day
No excuses, no regrets.#LoveIsLove #377 pic.twitter.com/qsox7XfYXk

— Cafe Coffee Day (@CafeCoffeeDay) September 6, 2018
MTV
Better late than never. Time to partaaaaayyyy! #Section377 #377Verdict #LGBT pic.twitter.com/poMzaBeeoj

— MTV India (@MTVIndia) September 6, 2018
#LoveIsLove! ❤ #377Verdict pic.twitter.com/8Tb2YdbdOz

— MTV India (@MTVIndia) September 6, 2018
East India Comedy
THIS. IS. HISTORIC. Congrats India! #Section377 #loveislove pic.twitter.com/AC76PM5w0Y

— East India Comedy (@EastIndiaComedy) September 6, 2018
Uber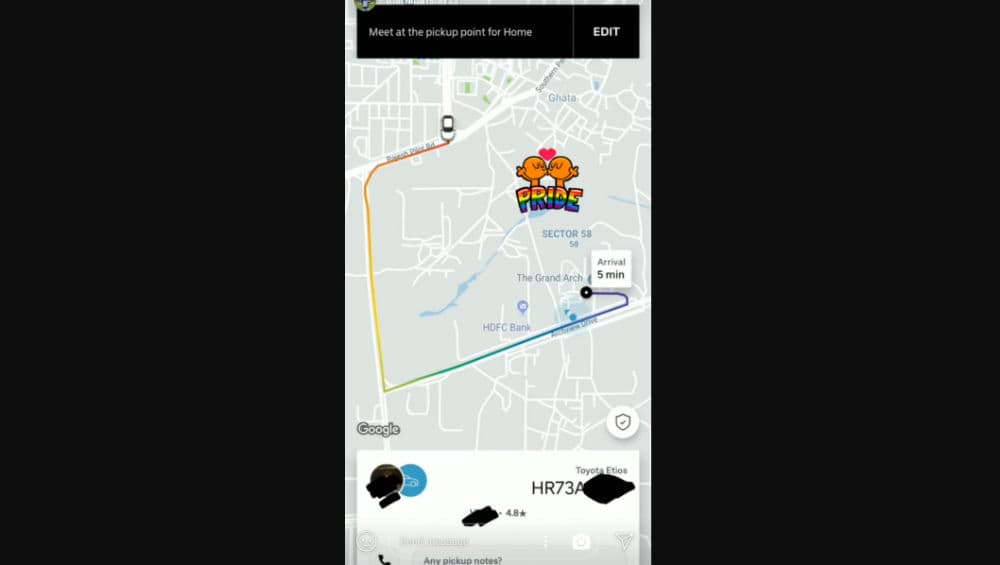 Absolut
Today India decriminalised homosexuality. We're proud of you and you should be proud of yourself. #LoveisLove #Absolut pic.twitter.com/5fkanchdAA

— Absolut (@absolutvodka) September 6, 2018
The historic judgment was a consensus verdict by a five-judge bench headed by Chief Justice Dipak Misra and comprising of Justices RF Nariman, AM Khanwilkar, DY Chandrachud and Indu Malhotra.
Section 377 refers to 'unnatural offences' and says whoever voluntarily has carnal intercourse against the order of nature with any man, woman or animal, shall be punished with imprisonment for life, or with imprisonment of either description for a term which may extend to 10 years, and shall also be liable to pay a fine.
(The above story first appeared on LatestLY on Sep 06, 2018 03:42 PM IST. For more news and updates on politics, world, sports, entertainment and lifestyle, log on to our website latestly.com).