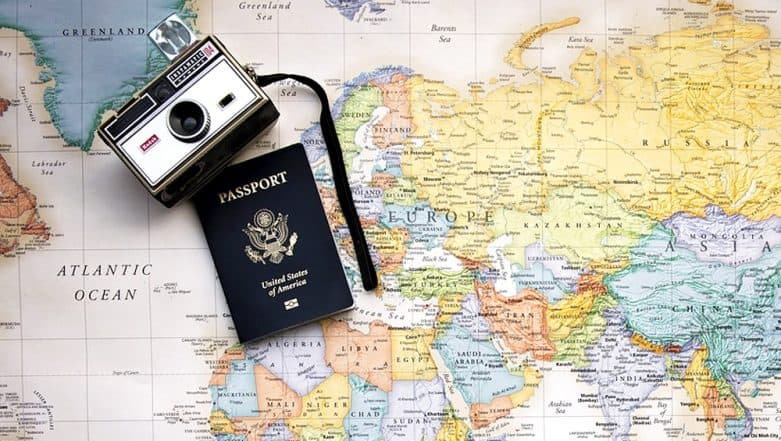 Do you travel abroad often? Then you must know the hassles about the visa procedure. While travelling across borders in some countries is easy, it turns out to be a nightmare in getting the visa approval for some others. A set of new visa rules have been issued which will simplify your international travel. Indian passport holders can now venture into several countries not bothering about the troubles of getting the visa done.
About 59 nations offer visa on arrival or visa-free travel to Indians. But it is still much of a hassle to get in the American and European continents. Nevertheless, you can plan your trips to the rest of the nations which are a sigh of relief when it comes to stamping your passport. New Passport Rule in India: Do You Know Police Verification For Passport Can be Done After it is Delivered to Applicant? 
Look at the New Rules for Indian Passport Holders:
Myanmar: You can drive across the border of Myanmar without a special permit to enter the country. But at the checkpoint, you need to show your e-visa which is rather simple to obtain. An e-visa will not take more than 2 days to come.

France: Heading to French land does not require an airport transit visa while transiting at the international zone of any airport in the country.

Zimbabwe: Indians will get their visa on arrival in the country. Zimbabwe has relaxed its visa rules for India recently.

Japan: Earlier the visa procedure for Japan was as tedious as getting a US visa. But they have relaxed their rules for a bit. So if you are planning short-term stay you do not need to show your employment certificate, explanation about the reason for your visit. You just have to prove your financial stability along with recent photos on your visa form. For work purpose, you need to have valid documents proving your employment with the specific company.

Saudi Arabia: Saudi Arabia holds a reputation for the stringent visa rules. But they have relaxed their rules now, allowing visa to tourists, including women aged 25 and above and without any male companion.

Uzbekistan: Indian travellers can get single-entry e-visa to the country for a month. The e-visa application will take about three days.

Israel: Israel has cut down its visa fee for Indian passport holders. It was earlier Rs 1,700 and now cut down to Rs 1,100. You will have to apply in the B2 visa category.

UAE: Highly-skilled businessmen and investors will get the most benefit in UAE. The country is giving long-term 10 years visa to exceptional students and those who have a specialisation in the field of science, medicine and research. Also every year between July 15 and September 15 every year, UAE is offering visa-free travel to anyone below 18 years who are accompanying you. So a family trip to Dubai becomes lesser of a hassle if you have kids below the age of 18. They can travel visa-free.

Oman: Indian tourists can now get a month-long tourist visa on arrival for 20 Oman Riyal. But it has a condition if the person has an entry visa to US, Australia, UK, Japan and Canada, only then can they avail this benefit.
These rules will make your travel to these countries much easier. With a month-long tourists visa applicable to visa-free travel, international travel will see a boom among Indians. Are you ready to get your passport stamped? Start planning your holidays already!